Read more about this program on the school's website
Program Description
The Course
Lincoln's LLB (Hons) Law degree has been designed to offer a fascinating and challenging programme of study, which can act as the first step towards a career in the legal profession. It aims to provide students with the key skills and knowledge which will enable them to go on and study towards qualifications as barristers or solicitors, should they choose to do so.
Students have the opportunity to reflect upon policy, and the social, political, ethical, philosophical and cultural contexts in which law operates. Students may choose areas of law in which they have a particular interest in addition to the core modules. By the end of the course, it is expected that students will have had the opportunity to develop a broad legal education and a deeper understanding of the changing and dynamic nature of law and how it operates in practice.
How You Study
This degree provides an opportunity for students to develop their knowledge of substantive law and to think about law practice. In the first year, students are encouraged to gain an understanding of the context of the English legal system – its origins, history, and practices. Students have the opportunity to study constitutional and administrative law, contract law and tort law, whilst developing important practical legal skills such as mooting (simulated court proceedings).
The core modules in the second year are Criminal Law, European Union Law and Land Law. Students can also choose areas of law in which they have a particular interest, in addition to the core modules. There are many options from which to choose, these may include Environmental Law, Intelligence and Security Law and Company Law.
In the final year, students can learn about equity and trusts and have the opportunity to select further modules which may include Consumer Law, Employment Law, Law of Evidence, Law in Practice, and International Law. Students also have the option of writing a dissertation or having their voluntary work in the student-led Law Clinic recognized by undertaking a formal, assessed module.
How You Are Assessed
A variety of assessment methods are used to test subject knowledge and understanding. Examinations include traditional unseen papers.
In addition to examinations, students are assessed by coursework which takes the form of assignments, mooting, individual and group presentations and workbooks. Written assignments may be in the form of an in-depth case study, an essay or writing a review. Coursework provides students with an opportunity to gauge how they are coping with various subject areas and levels of study before having to sit an examination.
These methods of assessment allow students to show how they have acquired both legal knowledge and the ability to think critically about the subject. But also, they allow the student to reflect on the feedback given for an assessed piece of work and to think of ways to improve the quality of their work before they sit an examination at the end of the academic year or attempt another piece of coursework.
The assessment regime also allows students to demonstrate the acquisition of key skills. Written assignments allow students to demonstrate their ability to select, interpret and summarise legal sources. In addition, students' written assignments, as well as examinations, allow them to show that they have developed their literacy and proficiency in the use of technical legal language as well as having developed their ability to produce a sound argument based on coherence and logic. The development of oral skills and the ability to be persuasive are assessed through presentations and mooting.
Features
Professional Practice
The aim of this course is to produce independent, enquiring and knowledgeable graduates. Students are encouraged to develop practical legal skills by entering competitions in mooting and negotiation.
These skills are practised extensively in seminars and through the student-run Law Society. In addition, there is a University pro bono Law Clinic, where students have the opportunity to give legal advice to real people in real situations, under supervision.
Student as Producer
Student as Producer is a model of teaching and learning that encourages academics and undergraduate students to collaborate on research activities. It is a programme committed to learning through doing.
The Student as Producer initiative was commended by the QAA in our 2012 review and is one of the teaching and learning features that makes the Lincoln experience unique.
Entry Requirements
GCE Advanced Levels: BBC
International Baccalaureate: 29 points overall
BTEC Extended Diploma: Distinction, Merit, Merit
Applicants will also need at least five GCSEs at grade 4 (C) or above, which must include English. Equivalent Level 2 qualifications may also be considered.
EU and International students whose first language is not English will require English Language IELTS 6.0 with no less than 5.5 in each element or equivalent http://www.lincoln.ac.uk/englishrequirements
The University accepts a wide range of qualifications as the basis for entry and will consider applicants who have a mix of qualifications.
We also consider applicants with extensive and relevant work experience and will give special individual consideration to those who do not meet the standard entry qualifications.
Last updated May 2020
About the School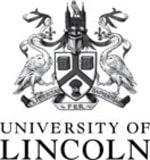 Since being opened by Queen Elizabeth II in 1996, the University of Lincoln has invested more than £300 million in its buildings and facilities.
Since being opened by Queen Elizabeth II in 1996, the University of Lincoln has invested more than £300 million in its buildings and facilities.
Read less