Bachelor of Laws (Honours) (LLBHons)
Home ›
LLB ›
Bachelor of Laws (Honours) (LLBHons)
Program Description
Program description
The ANU Bachelor of Laws (Honours) is an internationally respected, world-class undergraduate law degree.
ANU is ranked in the top 20 in the world for the study of law (QS World Rankings by Subject 2019/20).
ANU provides its undergraduate students with a unique understanding of current law and practice. Our teaching approach combines academic rigour with practical expertise. You will gain in-depth knowledge about the role and function of law, and develop an advanced understanding of how law influences and impacts almost every aspect of our world.
As an ANU law student, you will learn from world-class academics and guest lecturers with real-world professional experience. Small class sizes provide increased opportunities for students to interact and engage with academic staff, visiting guest speakers and other students.
The honours component of the program is embedded in the degree structure to improve your career prospects and provide you with a strong foundation for postgraduate study.
During your ANU law degree, you will be presented with numerous opportunities to put your legal knowledge into action and gain practical experience through a range of internships, clinical placements, student competitions and exchanges in Australia, Asia, the United Kingdom, Europe and the United States.
Whether you study law on its own or combine it with another discipline as part of an ANU Flexible Double Degree, the ANU Bachelor of Laws (Honours) will equip you with the legal knowledge and practical skills required for success in a diverse range of fields.
As an undergraduate student at Australia's national law school, you'll benefit from opportunities that are unique to studying law in the nation's capital, the city where federal laws and policies are made.
Our proximity to the High Court of Australia, Commonwealth courts and federal agencies offers unparalleled access to legal practitioners, the diplomatic community, members of the judiciary and government policymakers, many of whom are ANU Law alumni.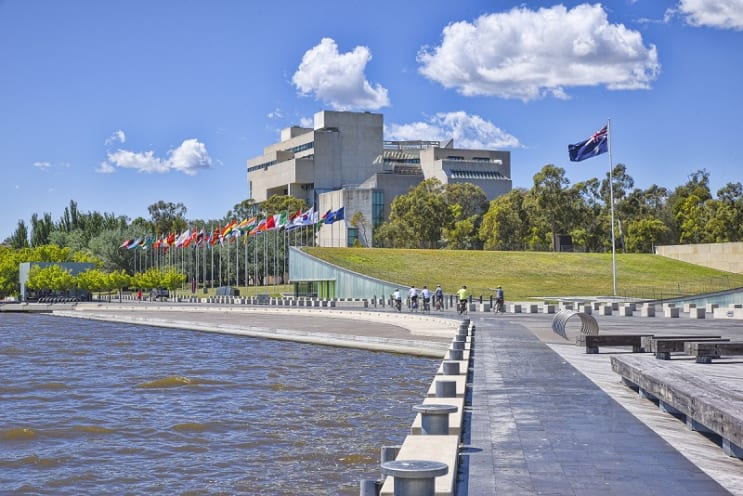 Career outcomes
ANU has the highest level of graduate employability of any Australian university.
When you graduate with an ANU law degree, you become part of a highly connected network of over 20,000 global law alumni that includes current Justices of the High Court, QCs, SCs, Members of Parliament, diplomats, scholars, authors and leaders of global firms.

Flexible Double Degrees at ANU
You can undertake an ANU LLB(Hons) as a single degree, or combine law with one of over 30 other disciplines as part of a Flexible Double Degree. A Flexible Double Degree will allow you to extend and deepen your knowledge across two fields, for example, law and international relations, or law and commerce.
Studying a Flexible Double Degree doesn't mean double the workload or time of a single degree. The condensed program structure of the Flexible Double Degree allows you to complete two Bachelor degrees and takes only one year longer than a single degree.

Degree structure
During your law degree, you will study a range of compulsory courses in foundational areas of law such as international law, administrative law, corporations law, criminal law, contracts, evidence and litigation.
You can also tailor your degree to suit your interests and career goals by selecting electives from a range of contemporary topics in law, including environment and climate law, international trade law, financial markets and takeovers, information technology law, international security law and human rights law.
Admission to practice
Completing an ANU LLB(Hons) and the requisite practical legal training, qualifies you to practise law anywhere in Australia and in some other jurisdictions, including New Zealand, India, Singapore, Vietnam, Malaysia and Hong Kong.
Expert teaching staff
Possessing particular expertise in constitutional and administrative law, international law, environmental law, governance and national security, our academic experts provide national research leadership on the most important legal, regulatory and governance challenges facing Australia, the Asia-Pacific region and the world.
Many of our expert research staff are also award-winning teachers who are accessible and work closely with our students to support them through their studies.
Last updated Apr 2020
About the School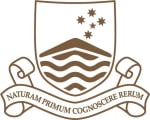 ANU is Australia's national university with a global reputation in international, constitutional, public and private law. ANU is ranked 12th in the world for the study of law (QS World Rankings by Sub ... Read More
ANU is Australia's national university with a global reputation in international, constitutional, public and private law. ANU is ranked 12th in the world for the study of law (QS World Rankings by Subject, 2018).
Read less