Program Description
Bachelor of Laws (LLB)
Year of Entry: 2020
Mode of Funding: Government-funded
Admission Code: 1061 Bachelor of Laws
Mode of Study: Full-time
Indicative Intake Target (subject to change):

JUPAS and non-JUPAS government-funded places: 55-65
Direct Application Places (Local Students): 12 for the School of Law
Non-Local Students: Direct Application route for international and mainland Non-Gaokao students: around 250. NUEE route [全国普通高等学校统一招生计划(统招)] for mainland Gaokao students: around 225
Normal Duration of Programme: 4 years
Direct/ Non-JUPAS Application Deadline: 2 January 2020 (Local & Non-local)
Introduction
The Bachelor of Laws (LLB) provides a sound preparation not only for the practice of law but for many other careers. Recent rapid economic and social developments in Hong Kong, in the PRC and worldwide, have created many new opportunities for lawyers and legally aware persons throughout the commercial, business, professional and public life. Legal education and law teaching must ensure that law graduates are sufficiently well equipped to meet those opportunities. Legal education and training in Hong Kong have itself been the subject of an extensive review over the past few years and many positive recommendations for changes in course format and course delivery have been made. City University has embraced those recommendations and has substantially redesigned the LLB programme. There are consequent changes in the delivery of the programme and in the way students are assessed.
The School of Law offers LLB programme in Full-Time Mode (four years). The Full-Time programme will be attractive to both school leavers and those who have a bachelor degree.
The curriculum will concentrate on the essential core common law subjects as they apply in Hong Kong. Students will also be introduced to the laws and legal system of mainland China. In addition, students will be able to select subjects they wish to study depending upon their intended careers and interests from a wide range of electives.
Programme Aims
The programme aims to:
Provide a liberal education in the theory and practice of law at the level and rigour appropriate for an undergraduate degree.
Equip students with a critical understanding of the law and legal institutions so as to enable them to serve the needs of Hong Kong and the international community.
Facilitate the development of a range of intellectual skills, in particular, the ability to think analytically and critically, to solve problems, and to communicate effectively both orally and in writing.
Intended Learning Outcomes
Upon successful completion of this Programme, students should be able to:
Know the law
Analytically and critically describe the main substantive/procedural laws and the legal system of Hong Kong, and also describe the principles of international law or the laws of other jurisdictions.
Describe the law and legal system of the People's Republic of China and its relation with Hong Kong's constitutional set-up and commercial future.
Apply the law
Apply the law to solve legal problems.
Evaluate & contextualise the law
Critically evaluate the law in action and the dynamic interplay between law and other social phenomena and real-life situations.
Acquire & Use legal skills
Use a range of legal or intellectual skills – such as reading and interpreting cases and statutes, identifying and evaluating relevant facts, conducting independent legal research, developing and offering solutions to legal problems, using and citing relevant authorities appropriately, drafting documents, and communicating in a coherent, cogent and persuasive manner – in performing various tasks.
Act ethically & responsibly
Act with a strong sense of ethics and with due regard to social and professional responsibilities.
Develop the attitude
Develop an attitude of inquiry and a sense of curiosity for learning and knowledge.
Opportunity to Discover
Have an opportunity to make an original discovery and/ or innovation concerning the operation of the law and procedure in Hong Kong.
Programme Structure
The structure of our LLB programme allows students to broaden their horizons by studying various law and non-law subjects. A special emphasis is placed on exposing students to comparative and international perspectives. In order to graduate, LLB students are required to complete 126 credit units (for LLB students of 2012 cohort and thereafter) comprising core law courses, law electives, Gateway Education courses such as English language courses and Chinese civilisation courses.
The core courses for LLB students are Legal Research and Writing, Hong Kong Legal System, Public Law of the PRC, Law of Contract, Law of Tort, Constitutional and Administrative Law, Criminal Law, Land Law, Applied Legal Theory, and Private Law of the PRC. Students contemplating entry to the legal profession must also complete the following courses: Equity and Trusts, Company Law, Law of Evidence, Civil Procedure, Criminal Procedure, and Commercial law.
In addition, LLB students may choose electives from a list of over thirty courses in areas such as commercial law, environmental law, public law, international law, human rights law, international economic law, Chinese law, intellectual property law, cyberspace law, alternative dispute resolution, international advocacy, comparative law, and criminal law.
A feature of the LLB Programme will be an integrated approach to learning and assessment by which students will be able to acquire and improve their general transferrable skills and competencies. There will be more emphasis on in-class presentations, interactive teaching and small group activities rather than on the traditional take-home written coursework and the closed book examination. Attention will be paid throughout the programme to the continual improvement of language skills.
Special Features
Global faculty and curriculum
Emphasis on active and interactive learning in small tutorial groups
Legal Placement at a law firm in Hong Kong or in courts of Mainland China
Guest and video-conference lectures by scholars from famous law schools
Overseas exchange opportunities
Global Legal Education and Awareness Project (G-LEAP) – an opportunity to study one month intensive courses at the University College, Oxford and the Faculty of Law, Monash University*
Admission scholarships for bright students
* Subject to confirmation
Career Prospects
A law degree offers a firm foundation for a variety of careers and further study, both in Hong Kong and overseas. Graduates who wish to practice law in Hong Kong will need to enter the Postgraduate Certificate in Laws (PCLL) programme which we offer at City University.
Many law graduates also enjoy successful careers in accountancy, business, finance, management, journalism and the Civil Service. Graduates may pursue further studies or professional qualifications in law, business and management, accountancy, finance and corporate administration. The Master of Laws (LLM), offered by the School of Law, also creates a significant opportunity for law graduates to extend their qualifications to postgraduate status.
Admission Requirements
Direct/ Non-JUPAS Applicants
To be eligible for admission, you must satisfy the General Entrance Requirements and meet the following programme specific entrance requirements.
An overall band score of 7 in IELTS#; or
A TOEFL# score of 600 (paper-based test) or 100 (internet-based test);
Grade C or above in HKALE AS Level Use of English; or
Other equivalent qualifications.
#Obtained within 3 years before admission.
Applicants may apply for admission to the Bachelor of Laws programme directly. Advanced standing entry will not be considered.
Mature applicants are eligible to apply for admission notwithstanding they do not satisfy the general entrance requirements, provided they can demonstrate suitability for the programme and an aptitude for study. Mature applicants must be over the age of 25 years by 1 September of the year of admission to the LLB programme.
The University may allow the previous educational or vocational experience to be counted towards the credit units needed to obtain a City University award.
LLB Admission Scholarship
In order to reward local students with outstanding academic results, the School of Law has established the Admission Scholarship for the LLB Programme. The value of each award is up to HK$75,000.
Eligible students will be automatically considered for the above Scholarship. Application is not required.
Applications and Enquiries
Admission Period
Students are admitted to the four years full-time LLB programme at the start of Semester A (which normally begins in early September) in each academic year.
How to Apply
Applicants seeking admission to the LLB programme can apply directly to the University but not to both.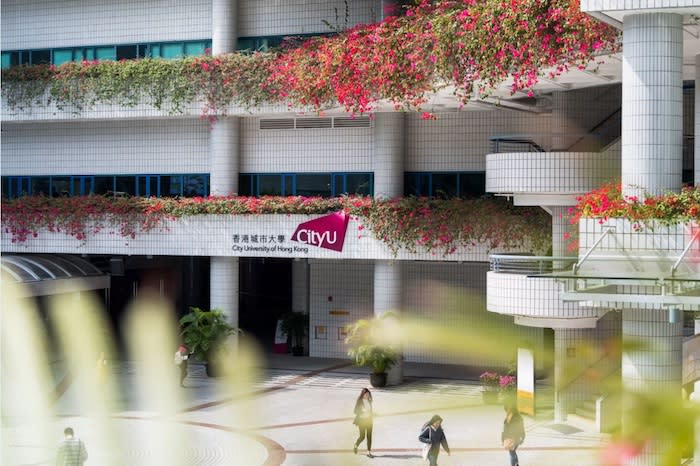 School of Law
The School of Law aspires to be an internationally renowned centre for legal research and teaching in the Asia-Pacific region. The School's mission is to provide students with an excellent education and to contribute to the advancement of knowledge. Through cooperation with other law schools and professional organisations, the School aims to foster an environment in which both students and staff can develop and use their legal knowledge, professional skills and expertise for the benefit of the entire Hong Kong community.
The Bachelor of Laws (LLB) programme is delivered over four years and emphasises the acquisition and development of wide-ranging legal and intellectual skills. Learning and teaching are interactive and aligned with intended learning outcomes. Students are trained to apply laws and legal principles to solve real-life problems. The LLB programme provides a firm foundation for a career in law and law-related fields, public service and post-graduate studies in Hong Kong and overseas.
Our Target
Students receive a well-rounded legal education from our staff, all of whom are distinguished teachers and scholars from Hong Kong, Mainland China, the UK, Australia, India, Malaysia, etc. In addition, students have the chance to be taught by visiting faculty from law schools all over the world.
Hong Kong's unique position as a Special Administrative Region of China has provided many challenges and opportunities for legal education, especially in the context of globalisation. The School of Law enables students to benefit from all of these and become the best and brightest minds when applying for careers in law, business, civil service, banking and other fields.
First-Year Curriculum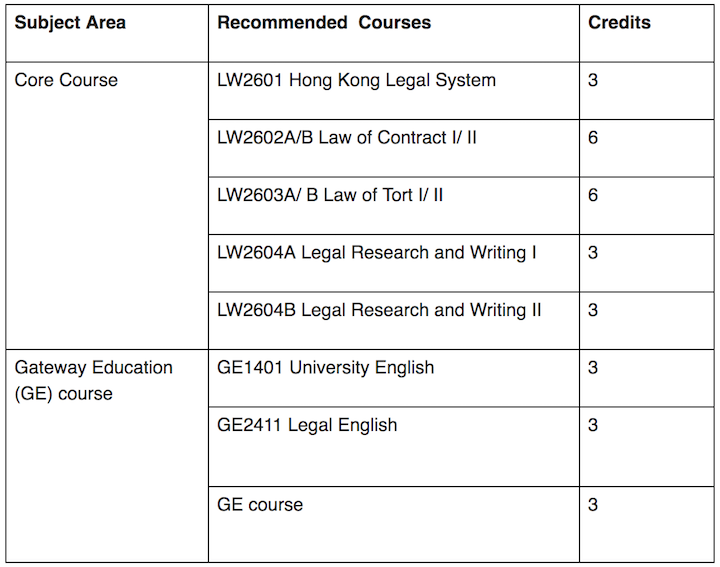 Professional Accreditation
The Bachelor of Laws (LLB) degree is a recognised qualification for admission to the Postgraduate Certificate in Laws (PCLL), a prerequisite for entering the legal profession in Hong Kong.
Bonus Features
Curriculum designed for the legal professional who seeks to be a valuable adviser in the "One-Country-Two Systems" constitutional arrangement.
A number of exchange programmes with overseas universities such as in Australia, Canada, China, France, Germany, Ireland, Korea, Singapore, Sweden, Taiwan, the Netherlands, the U.K., the U.S., etc.
A credit-bearing Legal Placement course, which provides students with an opportunity to obtain practical experience working in law offices or other law-related work environments.
Opportunities for students to take intensive credit-bearing law courses for one month at the renowned overseas institutions including University College, Oxford (U.K.) and Monash University (Australia) in summer.
A curriculum structured around discovery and innovation.
One-credit electives taught by renowned scholars.
Student Achievements
The CityU mooting programme has earned a formidable world-class reputation. In addition to winning several local rounds in the Jessup competition, CityU has won ten championships in international mooting competitions over the last six years. CityU is the undefeated three-time winner of the Susan J. Ferrell Intercultural Human Rights moot in North America (2011, 2013, 2016); won both the prestigious Vis East and Vis Vienna moot championships (2012-2013) in Asia and Europe, and the 6th Annual Budapest Pre-Moot (2016). CityU is the only Asian team to ever win the International Criminal Court Trial Competition in Europe (2012) and won the IASLA Space Law Moot Court Competition (Asia Pacific Regional Round) in Australia (2011). CityU won the International ADR Mooting Competition in Hong Kong (2011) and the 8th Asia-Pacific M&A Moot Competition (2018). In addition to international championships, it has won numerous first runner-up awards, and best speaker and best memorial awards.
Student Exchange/Internship
Student Exchange
Students are encouraged to pursue exchange studies outside Hong Kong by participating in the student exchange programmes organised by CityU and the School of Law, with the opportunity to study for one semester at a university such as in Australia, Canada, China, France, Germany, Ireland, Korea, Singapore, Sweden, Taiwan, the Netherlands, the U.K., the U.S., etc.
Internship
SLW provides a credit-bearing legal placement programme for its students. Students complete these placements in law firms, barristers' chambers, legal journal publishing houses, international companies, banks, mainland courts and overseas non-government organisations.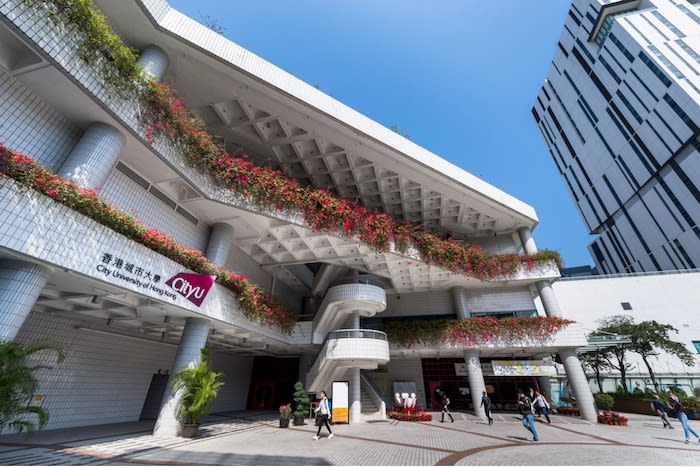 Last updated Jan 2020
About the School

Welcome to City University of Hong Kong (CityU). We are a dynamic university established in 1994 and uniquely located in the heart of Hong Kong, Asia's world city. Our goals are to pursue high levels ... Read More
Welcome to City University of Hong Kong (CityU). We are a dynamic university established in 1994 and uniquely located in the heart of Hong Kong, Asia's world city. Our goals are to pursue high levels of excellence, promote innovation and nurture creativity with the aim to improve people's lives. In a city where East meets West, our vision is to become globally recognised for professional education, one that emphasises the mutual enrichment of different cultures and intellectual traditions, and for research that makes a real difference.
Read less