European Master in Law and Economics (EMLE)
Home ›
LLM ›
European Master in Law and Economics (EMLE)
Program Description
European Master in Law and Economics (EMLE)
This European Master in Law and Economics (EMLE) programme offers the unique opportunity for interdisciplinary studies of law and economics at two or even three European and Non-European universities. Each partner university awards a Master degree (LL.M. / M.A. / M.Sc. or a Joint Degree). The programme provides students with an advanced understanding of the economic effects of divergent laws and prepares students for a professional career, for example, in public organizations, in multinational law firms or consultancy firms. Graduates are also well prepared for doctorate research in a Ph.D. programme such as the European Doctorate in Law and Economics (EDLE). The EMLE has been recognized by the European Commission as an Erasmus + Programme of "outstanding academic quality". The Erasmus + label allows the EMLE programme to annually grant a substantial number of scholarships (including several full scholarships to students from "Partner Countries"). For law students, the knowledge of the specific regulations of their home country is too narrow a base for counseling firms that are active in international trade. Additionally, a familiarity with the economic effects of legal rules has become indispensable for understanding their clients' commercial needs. Similarly, economics students will profit from an accurate understanding of the institutional legal framework of market economies. For both lawyers and economists, knowledge of the other discipline and international contacts are crucial for a successful future career. The EMLE programme is the institutional response to these challenges.
EMLE Programme Features
The EMLE programme offers the following unique combination of features: A truly interdisciplinary approach: - Lectures in both law and economics - A programme that is open to graduates of law or economic faculties - A large faculty consisting of leading academics and practitioners in the field of law and economics An international curriculum, faculty, and student body - The possibility to study at three different universities out of seven European partners and several non-European partner universities - A network of highly qualified students from over 30 nations A small student body at each partner university to ensure an intensive learning experience
Programme Structure
The programme covers one academic year, for which successful students will receive 60 ECTS points. The courses start at the beginning of October and end in June. The academic year is divided into three terms. The unique international and interdisciplinary character of the EMLE Programme is secured through an intensive co-operation between lawyers and economists at no less than eight European Universities and two non-European partners.
Students may study at up to three different universities but cannot spend all terms in the same location. In the first two terms, students can choose among three teaching centers. This leads to an average class size of up to 35 students, given a maximum of 105 admitted students in the entire program. -
- In the first term, courses will be offered at the Universities of Rotterdam, Hamburg, and Haifa. Classes generally start in the first week of October; exams finish in late December.
- In the second term, students will study at the Universities of Ghent, Hamburg or Rotterdam. Classes generally start in the first week of January; exams finish in late March.
- In the third term, there are more teaching centers and a lower average class size. Courses are offered in Aix-en-Provence, Barcelona, Rome, Hamburg, Mumbai, Warsaw, and Vienna. Classes generally start in the first week of April; exams finish in late June.
The master level of the programme is documented through the use of a constitutive method (economic analysis) on a particular subject (law) combined with the fact that this economic analysis is based on a continuous legal comparison.
The first and second terms comprise introductory courses as well as core courses on the major topics in the economic analysis of law, while in the third term, students take specialized courses and write their master thesis.
The programme consists of three kinds of courses. In order to make law students more familiar with basic economic reasoning, some courses are more economic in orientation. Some courses deal with comparative law in order to internationalize the legal background of the students. Most courses deal directly with the economic analysis of the most important branches of private, public, international and European law. The references to law in the courses will be of a comparative kind, due to the all-European character of the programme and the international composition of the audience. Students will be confronted with examples of their own and other legal systems.
For the next student intake 2018-2019, the EMLE programme will introduce the possibility of specializations in three tracks:
1) the Public and International Track,
2) the Innovation and Intellectual Property (IP) Track, and
3) the Markets, Corporations & Regulators (MCR) Track.
Admission Requirements
The EMLE is a postgraduate course. Preference will be given to applicants who already have a first master degree. The minimum requirement for admission is a bachelor degree, provided that this degree leads up to employability in the relevant labor market. Applicants with a bachelor degree only need to provide proof that this degree is an appropriate level of qualification in the labor market in their home country. Besides graduates in Law or Economics, students with a first degree in Business Administration or in other social sciences may also apply if the curriculum includes a substantial number of courses in law and/or economics. The above requirement with respect to employability in the labor market equally applies.
Application Procedure
The application procedure differs depending on whether an applicant is considered a 'Programme-Country- student' or 'Partner-Country-student' in accordance with the criteria of the European Union. 'Programme-Country- students' are those who either - have a passport of an EU Member State or Former Yugoslavia, Republic of Macedonia, Iceland, Liechtenstein, Norway, Switzerland,Turkey or - have carried out their main activities (studies, work, etc.) for more than a total of 12 months over the last five years in any of the above countries. All applicants who are characterized by neither of the above conditions are considered as 'Partner-Country-students'. Note that students with multiple nationalities who are citizens of one of the countries listed in the definition, as well as of a 'Partner-Country', and who have not spent 12 months in Europe may choose whether they want to apply as 'Programme-Country- students' or 'Partner-Country-students'.
Duration & Price
Price € 5,500.- for 'Programme-Country- students'; € 9,500.- for 'Partner-Country-students'.
Last updated Feb 2018
About the School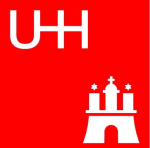 As North Germany's largest research and educational institution and Germany's third-largest University, Universität Hamburg combines diverse study opportunities with excellent research. It provides a ... Read More
As North Germany's largest research and educational institution and Germany's third-largest University, Universität Hamburg combines diverse study opportunities with excellent research. It provides a broad disciplinary spectrum with numerous interdisciplinary opportunities and pursues cooperation with an extensive network of top regional, national and international institutions. Universität Hamburg is devoted to long-term scholarship and science and promotes sustainability research in all schools.
Read less
Hamburg ,
Vienna ,
Ghent ,
Aix-en-Provence ,
Mumbai ,
Haifa ,
Rome ,
Rotterdam ,
Warsaw ,
Barcelona
+ 9 More
Less