Healthcare Law and Ethics LLM
Home ›
LLM ›
Healthcare Law and Ethics LLM
Program Description
Whether you are interested in learning more about the legal and ethical aspects of your job, recognize the impact a qualification with a legal and ethical basis can have on prospects of promotion, or simply have an interest in healthcare law, this course is for you.
The course aims to give you an understanding and appreciation of law and ethics as they apply to professional practice. It will help you understand legal and ethical concepts, terminology and sources of law.
The course allows you to study at a time and place of your own choosing and at a pace that is comfortable for you and most of our graduates have completed their studies while working full-time as healthcare professionals.
Designed for busy healthcare professionals.
Designed specifically for those whose first degree is in a healthcare subject and not the law.
Applications encouraged by those who have studied medicine, nursing, pharmacy, dentistry, etc.
The programme also opens to those without a first degree but with relevant work experience which includes NHS Managers.
Can be completed entirely in your home country, travel to Dundee is not essential.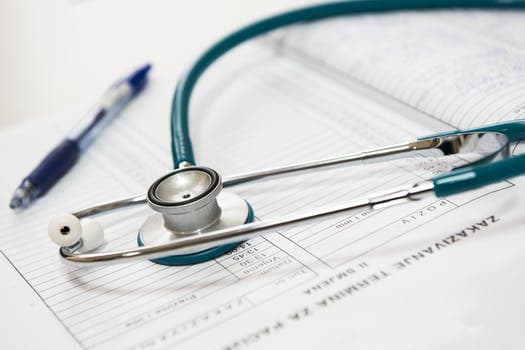 How you will be taught
The modules will be delivered by a combination of student workbooks and online support via an online virtual learning environment called My Dundee. This allows you to access all the materials and assignments you need for this course.
How you will be assessed
Individuals taking this course are assessed by written assignments and online examinations.
What you will study
A total of 180 credits are required to complete the LLM in Healthcare Law and Ethics. In the first year, there are two compulsory modules, each of which is worth 30 credits. There are two semesters which run from September to December, and from January to April. Students may commence the programme at the beginning of either semester.
Year 1
The 2 compulsory modules in year one are:
Introduction to Law and Ethics (30 credits)
Legal Aspects of Healthcare (30 credits)
Year 2
You have the choice to study two modules from a list which currently comprises:
Controversies in Healthcare Law & Ethics (30 credits)
Legal and Ethical Issues Concerning Pharmaceutical Products (30 credits)
Treating Children and Vulnerable Adults (30 credits)
Year 3
In order to be awarded the LLM Degree, in your third and final year of study, you will take a module entitled "Legal Research Skills" (worth 10 credits) and write a dissertation.
Previous graduands of this programme have concentrated their dissertation on subject areas which include: euthanasia, stem-cell research material/fetal conflict, risk management, clinical trials and pharmaceutical product liability.
Your dissertation topic is your choice, subject to approval by a designated supervisor. Your supervisor will provide guidance on ethical approval (if necessary), structure, content, and milestone deadlines.
Careers
This course is designed for those already working in a healthcare setting looking to enhance their career opportunities.
Entry Requirement
You should have: EITHER a medical or dental degree, OR an upper second class degree or above in another health care subject, including nursing, pharmacy, physiotherapy, with at least 2 years post-qualifying experience, OR a minimum of 5 years' practice in a healthcare profession PLUS two references from colleagues or employers who believe that you are suitable for enrolment to the programme PLUS basic IT Skills (web browsing, word documents and familiarity with PowerPoint)
English Language Requirement
IELTS Overall 6.5
Listening 6.0
Reading 6.0
Writing 6.0
Speaking 6.0
English Language Programmes
We offer Pre-Sessional and Foundation Programme(s) throughout the year. These are designed to prepare you for university study in the UK when you have not yet met the language requirements for direct entry onto a degree programme.
About Dundee
Fantastic culture, beautiful landscapes and famously friendly people, Scotland has passion and innovation at its heart and these are just some of the reasons why it's an amazing place to live and study.
Dundee is located on the banks of the River Tay on the east coast of Scotland. It regularly appears at the top end of 'quality of life' surveys in the UK – offering all that's great about city life, but being friendly, compact and easy to navigate.
The Wall Street Journal named Dundee as one of their ten hot destinations for 2018.
Dundee's population is around 150,000. With students making up 1 in 5 of the population, our city is geared towards student life.
Our campus is right in the heart of Dundee's vibrant and fun West End, with shops, cafes and restaurants all on your doorstep.

"Scottish people are nice and friendly. I remember the first day I arrived, the fellow who was supposed to meet me was not there yet. The taxi driver dropped me off, I knocked on the door and he was not there, so I was waiting outside. Someone came and asked if I was okay and invited me in while I waited. He welcomed me and gave me food and drink, so I started to love the people of Dundee and Scotland from the first day I came."
Willy William Mrema is from Tanzania and is studying MSc Geotechnical Engineering.
Last updated Sep 2019
About the School

Social sciences encapsulates many of the academic areas that shape society. These include how we are governed (law), where we live (architecture, planning and geography), how economies and businesses ... Read More
Social sciences encapsulates many of the academic areas that shape society. These include how we are governed (law), where we live (architecture, planning and geography), how economies and businesses function (business and management studies), the choices we make (psychology) and our politics and international relations. Essentially anything that influences how people think and behave.
Read less