Program Description
Taught at a graduate level, the Melbourne JD (Juris Doctor) equips graduates to take a leading role in contemporary legal practice, the business world, government or community organizations.
Graduating with a law degree from world-renowned Melbourne Law School means that wherever your career takes you, your degree will be recognized as exceptional – both nationally and internationally. The JD curriculum allows you to build the core skills essential to a wide range of legal and professional careers. It also gives you the opportunity to tailor your studies to areas of particular interest through elective subjects.
As a JD student you will:
Join other engaged and enthusiastic students in discussion-based classes and enrich each other's education
Build employment skills by collaborating and interacting with other students in group work and through the practical learning opportunities in the elective program
Have the opportunity to study overseas, and the chance to learn from a curriculum that tracks and responds to global legal developments
Be part of a tight-knit community of graduates and learn alongside your supportive classmates
Have the opportunity to join societies, edit journals, attend public lectures and participate in cultural events, moots, and competitions
Build a network for life through connections with your student peers, Law School alumni, mentors and University staff.
Degree Structure
The JD course comprises 24 subjects, including 17 compulsory subjects required for admission to legal practice within Australia. You have the flexibility to pursue particular areas of interest through elective subject selection. Offering more than 45 electives each year, the JD program continually evolves to reflect current developments in law and legal practice. You also have the opportunity to undertake an elective from the Melbourne Law Masters, where you will share a classroom with practitioners from Australia's premier organizations and institutions, in special interest areas such as international and human rights law.
Incoming exchange opportunities
If you are a student at an international law school incoming exchange opportunities are available.
Single subject study for overseas qualified applicants
A limited number of subjects are available as single subjects for overseas qualified applicants from a recognized institution who hold an academic qualification in law (LLB or equivalent). Single subjects are not available to students with an Australian qualification.
Experience
Melbourne Law School students are highly motivated and committed, with diverse educational backgrounds, experiences, and perspectives
Study internationally
There are a number of opportunities open to JD students wanting to study abroad or to focus on global legal practice. You may be eligible to pursue an additional degree through our partnerships with many world-famous universities overseas, including: the University of Cambridge, the University of Oxford, New York University and the National University of Singapore.
Explore the connection between technology and the law
Choose from a growing suite of elective subjects that focus on disruption in the law and develop the technical skills to navigate the complex ethical, legal and social implications of new technologies.
Build your employment skills
Take part in an internship to help build your career prospects and develop experience working in a range of environments. Work with real clients to solve real legal problems through Melbourne Law School's Public Interest Law Initiative. This range of clinical subjects allows you to hone your legal skills while providing the community with much-needed resources for public interest law causes.
Be guided by someone who's been in your shoes
Melbourne Law School's mentor program provides one-on-one guidance from an experienced legal professional working in your individual area of interest.
Requirements
Applicants to the Melbourne JD must hold an undergraduate degree in a discipline other than law, or a law degree from a different legal system. We encourage students from a wide range of disciplines and backgrounds to apply. Melbourne Law School considers each application individually and in its entirety. Selection is based on performance in two areas:
Academic performance from all previous tertiary studies
Law School Admission Test (LSAT) score and essay
All applicants must also meet the English language requirements of the University of Melbourne. The LSAT As part of the application process for the Melbourne JD, applicants need to register for and sit, the LSAT administered by the Law School Admission Council (LSAC). It is an independent, international written test, designed to measure aptitude for graduate legal study. It focuses on reading and verbal reasoning skills, and no knowledge of the law is required. Applicants are encouraged to sit the LSAT as early as possible to allow time for resitting the test if required. In the past, the JD Selection Committee has seen applicants substantially improve their LSAT score in the second sitting. There are strict LSAT registration deadlines and fixed test dates. The LSAT can be taken in any Australian capital city and in many countries around the world. LSAT scores are valid for five years and the LSAT can be sat three times in two years. Melbourne Law School will use your highest LSAT when assessing your application. Melbourne Law School also runs information sessions about the LSAT.
Career outcomes
The Melbourne JD leads to admission to the legal profession in all Australian jurisdictions and can be used as a basis for seeking admission in many legal jurisdictions overseas. The Melbourne JD qualification is well-regarded by a versatile range of employers. It is important to note that employers of our law graduates are not just law firms – they are also management consulting companies, financial institutions, non-governmental organizations (NGOs), aid organizations and government departments such as the Department of Foreign Affairs and Trade, to name just a few.
Miscellaneous
Yes, send me free info now!
Last updated Mar 2019
About the School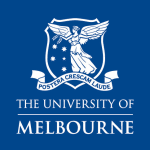 Melbourne Law School is a leader and innovator in legal education, and a vibrant place of learning that values ideas, excellence and intellectual exchange. Its rich history spans over 150 years.
Melbourne Law School is a leader and innovator in legal education, and a vibrant place of learning that values ideas, excellence and intellectual exchange. Its rich history spans over 150 years.
Read less