Program Description
The Juris Doctor (J.D.) is the first professional law degree awarded to a student who has successfully completed the study of law. Albany Law School offers three- and four-year programs leading to a J.D. degree.
The oldest independent law school in North America, Albany Law has been educating students and producing superb lawyers for more than 160 years. As the only law school within 100 miles of the capital of New York State, Albany Law offers students access to the state and federal courts, the legislature, state agencies and a strong private sector. Here you will find an intellectually rigorous curriculum in a highly supportive environment; a close-knit community of dedicated students; and accessible faculty.
Albany Law is home to an extensive clinical program and dynamic law centers that serve the community and provide you with opportunities to engage in meaningful law practice.
Though we emphasize the value of a broad-based education, Albany Law School offers concentrations for students wishing to focus their fields of study on particular areas of interest. Albany Law School also offers Joint Degree Programs in cooperation with several local institutions.
J.D. Application & Requirements
Financial Aid Information
Joint Degree Programs
Courses
Concentrations
Joint degree offerings include:
J.D./Master of Arts in Bioethics
J.D./Master of Business Administration
J.D./Master of Public Administration
J.D./Master of Regional Planning
J.D./Master of Social Work
The Admissions Office staff is dedicated to assisting you through the application process. We are available to answer your questions and concerns and encourage you to contact us. Our office is open Monday through Friday from 8:30 a.m. to 4:30 p.m EST/EDT. Please e-mail us at admissions@albanylaw.edu or call (518) 445-2326.
Juris Doctor Applicants
Albany Law School welcomes applicants with a strong record of academic success, life experiences that show a capacity to successfully handle challenges, and a high level of motivation to study law.
Because a large part of the Albany Law educational experience comes through interaction among students, each year we enroll a class of qualified individuals from a wide range of backgrounds to add to our diverse campus community.
J.D. Law Degree Academic Requirements
Applicants for admission as candidates for the Juris Doctor degree must hold or have completed the requirements for, a baccalaureate or higher degree granted by a regionally accredited institution, containing at least 45 semester hours in liberal arts and sciences. Applicants without a baccalaureate degree are admitted only with exceptional academic credentials. In such a case, the applicant must have successfully completed three-fourths of the coursework toward a bachelor's degree at a regionally accredited institution. International students are required to maintain legal immigration status throughout their stay in the U.S. You can download the Student Guide to the Student Exchange Visitor Information System (SEVIS).
Merely meeting the minimal requirements does not, however, guarantee admission. Because the Albany Law receives many more applications from persons adequately equipped for the study of law that can be accepted, the Albany Law School Admissions Committee selects those it determines can most benefit from and contribute to the academic program.
Transfer Applicants
Students currently enrolled in an accredited law school may apply for admission with advanced standing. The number of transfer applicants that we accept depends on the number of spots available in the second-year class. For more information, please visit our transfer admissions page.
Last updated Mar 2018
About the School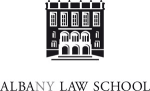 Albany Law School educates and empowers tomorrow's leaders in law practice, business, public interest, and government. We connect the classroom to the profession, government, and the community through ... Read More
Albany Law School educates and empowers tomorrow's leaders in law practice, business, public interest, and government. We connect the classroom to the profession, government, and the community through experienced-based learning, engaged scholarship, and a robust network of alumni and supporters. Learning at Albany Law School is a joint venture between students and faculty members, supported by staff, administrators, alumni, and the Board of Trustees. Our students develop a sophisticated understanding of legal policy and doctrine, a broad range of professional competencies, and a deep commitment to justice and ethical values.
Read less