Program Description
William & Mary Law School Master of Laws (LL.M.) Degree
LL.M. Program
2-Semester, 24-credit hours or
3-Semester, 34 credit hours, including a specialization in a chosen legal field.
Scholarships: All admitted students will be considered for merit-based scholarships at the time of application.
Classes: LL.M. students create their own program of study and take classes with their J.D. student colleagues.
Start Date: Spring or Fall
Admission Requirements
Eligibility: To qualify, students must demonstrate that they:
have completed the necessary legal education required to obtain an LL.B. (Bachelor of Laws), LL.M. (Master of Laws), or J.M. (Juris Master) in a foreign country or to take the equivalent of the bar examination in that country; or
are qualified to practice law in a foreign country; or
are determined to possess sufficient legal education or experience to satisfactorily complete the LL.M. program.
TOEFL or IELTS: The minimum TOEFL score acceptable is 90. The minimum IELTS score acceptable is 6. English language competence may be satisfied through TOEFL, IELTS, or other means of evaluation.
F-1 or J-1 VISA: All international students must satisfy the United States government's requirements for admission. Admitted international students will complete identification and financial forms to be submitted with their tuition deposit to apply for an F-1 student visa or a J-1 exchange visa.

How Do I Apply?
Apply through www.lsac.org (Law School Admission Council). Include, official transcripts and conferral with English translations, TOEFL/IELTS, resume, personal statement.
Fall: Applications accepted September 1 through March 15.
Spring: Applications accepted July 1 through November 15.
Factors considered for William & Mary Law School LL.M. Admission:
General academic ability (using factors such as academic performance, the strength of school and course work)
Extracurricular activities
Work experience
Capacity for legal study
Other relevant personal qualities and characteristics
Why Choose the W&M LL.M. Degree?
Academic Support
Examination and study skills seminars.
One-on-one academic advising.
Specialized academic lectures for LL.M. students.
Career Support
Individualized career advising.
Workshops on resumes, cover letters, interviewing and job search strategies.
William & Mary professional development and continuing legal education events where you can network with leading professionals.
Access to alumni networks around the world.

Course Options
LL.M. students often choose first-year J.D. courses including Civil Procedure, Constitutional Law, Contracts, Criminal Law, Property, and Torts.
Students who will take a state bar examination should review requirements and select courses that will meet the state's application requirements.
Legal Research and Writing (2 credits) is a required LL.M. course and should be taken in the first semester of the LL.M. Program.
Specialization LL.M. Degree
For the LL.M. Degree with Advanced Specialization, students will select courses from specific areas of law including business law, constitutional law, criminal law, intellectual property law, international law and justice, and methods of dispute resolution.
24 credits required for the general LL.M. degree, with an additional minimum of 10 credits required in the area of specialization (for a minimum total of 34 credits to graduate).
Students who meet these requirements will receive their LL.M. degree with a designation that they have an "Advanced Specialization" in a subject-matter area.
Grade Point Average
LL.M. degree candidates must earn a final cumulative grade point average of 2.0 to earn the LL.M. Degree and must pass any pass-fail classes.
Last updated Oct 2020
About the School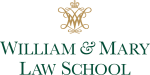 In 1779, with the American Revolution at its height, Thomas Jefferson instituted America's first program for the academic study of law at The College of William & Mary. To guide this new experimen ... Read More
In 1779, with the American Revolution at its height, Thomas Jefferson instituted America's first program for the academic study of law at The College of William & Mary. To guide this new experiment, Jefferson chose George Wythe, a leader of the Virginia bar and Jefferson's mentor. Considered the most scholarly lawyer in Virginia, Wythe incorporated a range of academic subjects into the study of law, including political science, economics, history, and classical literature. Wythe envisioned legal education not only as training for legal practitioners but also as a means "to form such characters as may be fit to succeed those which have been ornamental and useful in the national councils of America." Many of Wythe's students achieved prominence in the early Republic. Foremost among them was John Marshall, future chief justice of the United States Supreme Court, whose importance for the development of American constitutional law remains unequaled today. Located in Williamsburg, Virginia, U.S.A., one of those rare American cities with a rich sense of place. But, while it trumpets its roots in American history, it also can boast of a lively college scene. It's a perfect fit for the law school lifestyle. It's a real college town with a thriving cultural, entertainment and outdoor scene.
Read less