LL.M. in Air and Space Law
Home ›
LLM ›
LL.M. in Air and Space Law
Program Description
The University of Mississippi School of Law is a world leader in air and space law education, research, and public service.
The LL.M. in Air and Space Law is a graduate degree designed for both U.S. and foreign-trained law school graduates interested in a rigorous legal curriculum in the U.S., international and comparative air and space law. It is the first and only LL.M. program in the U.S. offering a combined air and space law postgraduate law degree at an ABA-accredited law school. It is intended for students and practitioners who seek substantive expertise in the field and who seek to draft a publishable work of scholarly literature on air and/or space law.
Program Advantages
A unique emphasis on U.S. air and space law.
Extensive air law expertise and over 45 years in space law.
On-campus or online, full-time or part-time.
Participate, if qualified, in the Journal of Space Law.
Comprehensive air and space law collection.
American Bar Association accredited law school.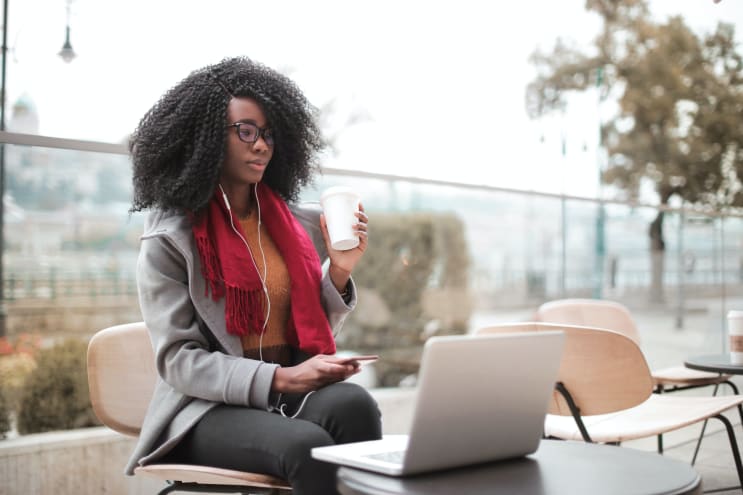 Curriculum
A student may be awarded an LL.M. by earning 26 credits and satisfying the following requirements:
Successful completion of 4 core courses (12 credit hours) and 2 elective courses (6 credit hours);
Successful completion of 8 Master's thesis credits supporting a Master's thesis; and
Successful completion of a Master's thesis constituting a publishable work of 30,000 words in length.
Core courses
Elective courses

Public International Air Law
Private International Air Law
International Space Law
Either US National Aviation Law or US National Space Law






Aerospace Business and Law
Comparative National Space Law
Cybersecurity Law
International Aviation Financing and Leasing Law
International Telecommunications Law
Space Security Law
Remote Sensing Law
U.S. National Aviation Law
U.S. Domestic Space Law
Master's Thesis Credits
In addition to course credits, students will earn 8 Master's thesis credits for independent research conducted on their thesis topics. Topics will be approved in advance by a supervisor, who will guide students in the development and research of thesis topics and provide support and critical assessments of the thesis project.
Master's Thesis
A Master's thesis is a 30,000-word project, including abstract, footnotes, and bibliography, that provides a substantial analytical contribution to the current academic discourse on a topic or to novel concepts or practices. The thesis must demonstrate substantial knowledge, intellectual curiosity, critical argument, and scholarly ambition and it must clearly articulate theoretical and methodological approaches to the research and writing.
Applications
Please note that online courses are available to students inside the United States. Such availability must be evaluated on a case-by-case basis. If you are located outside of the United States, please contact the Directors of the Air and Space Law Program prior to applying for online courses.
Eligibility Requirements and Admission Requirements
To be considered for the LL.M. program in Air and Space Law, an applicant must have a J.D. degree (Juris Doctor) from an ABA-accredited U.S. law school or a first law degree (J.D., LL.B., and Bachelor of Laws) from a foreign law school.
In evaluating applications, the Admissions Committee takes into consideration the applicant's grades and rank in his or her law school and other university studies, letters of recommendation, areas of interest, proposed thesis topic, and professional and personal accomplishments.
English Language Requirement
The University of Mississippi School of Law requires official score reports for the Test of English as a Foreign Language (TOEFL) or International English Language Testing System (IELTS) before admitting an applicant whose primary language is not English. The minimum score required is 100 on the TOEFL Internet-based test, 600 on the TOEFL paper-based test, or 7.0 on the IELTS.
Application Process
Step 1 – Register with LSAC's LL.M. Credential Assembly Service.
Step 2 – Submit an application through the LSAC website.
Step 3 – Submit a personal statement.
Step 4 – Submit Letters of Recommendation.
Step 5 – Submit your Curriculum Vitae.
Step 6 – Submit a thesis proposal.
Step 7 – Submit your English Proficiency scores (foreign applicants only).
Step 8 – Submit Transcripts.
Step 9 – Submit application fee.
Center for Air and Space Law
The Center for Air and Space Law is dedicated to providing the premier platform for excellence in global legal scholarship and practice in the fields of air and space law while nurturing the development and implementation of pioneering and practical legal solutions to present and future issues facing humanity.
The Center serves the public good and the aerospace industry by addressing and conducting research, education, and outreach activities related to the legal aspects of applying air, space, and cyber technologies to human activities.
The Center regularly engages in and sponsors a variety of activities related to domestic and international space and aviation law.
Last updated Sep 2020
About the School
We are committed to providing our students with a first-class legal education while supporting career development. Our students leave here with the tools they need to succeed in their future careers. ... Read More
We are committed to providing our students with a first-class legal education while supporting career development. Our students leave here with the tools they need to succeed in their future careers. As an outstanding public law school, the University of Mississippi School of Law leads, excels, and inspires by preparing students for the practice of law in a changing global marketplace, expanding the horizons of legal knowledge through scholarly research, and serving diverse communities in the state, region, nation, and world. As it pursues its mission, the Law School also has a special responsibility to the State of Mississippi as the State's only public law school and a central component of its flagship university. The Law School graduates innovative, practice-ready lawyers who enhance the legal profession, promote the cause of justice and serve the public. The Law School empowers students to reach their highest potential through a curriculum centered on doctrinal courses, legal research and writing, skills training, clinical instruction, externships, and professional ethics. As a state school, the Law School has a special commitment to educating state residents and train lawyers who will serve the needs of the State of Mississippi.
Read less