LL.M. in Entertainment, Art & Sports Law
Home ›
LLM ›
LL.M. in Entertainment, Art & Sports Law
Program Description

The EASL LLM Difference: All-Encompassing Preparation + Focused Track of Study
Available only at The University of Miami School of Law, and taught by prominent faculty and practicing attorneys, students study this combined graduate degree to focus on areas of law that in today's world are expanding, converging and at times, intersecting.
Hands-on, practical learning teaches students how to negotiate and draft transactional agreements within the specific entertainment, arts, and sports industries. They gain skills of high value which can provide the tipping point for attorneys contending for jobs in very competitive areas.
Students get a wide-range of skills in the interconnecting areas of entertainment, arts and sports law while honing their specific area of interest with a choice of three specializations: the entertainment law track, the sports law track, and the art law track.
For domestic students, some coursework is track-specific and other courses are applicable across all tracks, providing a well-rounded but field-specific curriculum to match individual interests. For graduates of non-United States law schools interested in sitting for the New York Bar Exam, there is an option to do a special course of study.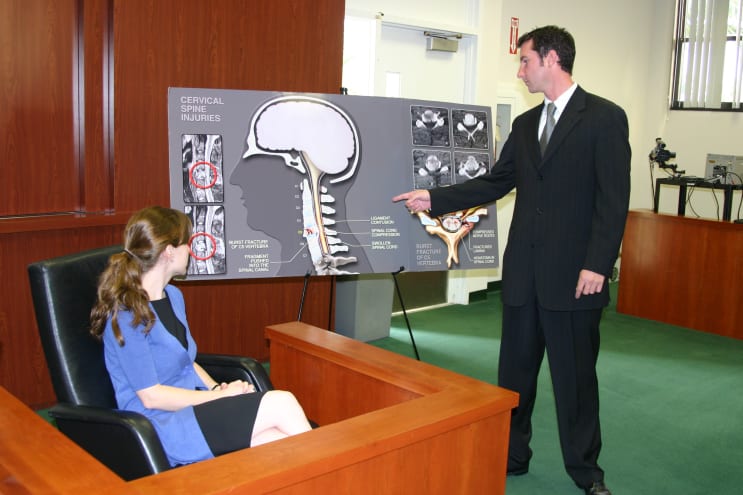 Tracks at a Glance
Entertainment Law Track
Motion Picture Finance
Legal Aspects of TV Production in Latin America
Union Organizing /Collective Bargaining
Intellectual Property: Transactions and Litigation
Social Media and Online Liability
Sports Law Track
International Sports Law
Representing the Professional Athlete
Representing the Pre-Professional Athlete
Negotiation and Drafting in Sports
Representing the Professional Sports Franchise
Arts Law Track
Museum Law
Art Law
Cultural Property and Heritage Law
International Copyright
Artists' Foundations: Law & Policy
Taxation of Exempt Organizations
Who Should Consider This Degree?
Practicing U.S. attorneys who wish to be better prepared to address emerging and novel issues such as equity investment, public-private conduct, and regulatory compliance, which have taken on importance and even centrality in these areas or lawyers looking to redirect their careers;
Graduates of non-U.S. law schools who want to sit for the New York Bar Exam can complete specialized course of study to accumulate enough credits to comply with the State Board of Law Examiners' requirements. These students still complete the LL.M. in the same two-semester period and earn the same degree.
Foreign lawyers and law students interested in understanding American law can complete an option for international lawyers to combine this LL.M. with their studies to provide a distinguishing factor in a globalized industry; there is also the LL.M. + Intensive Legal English for those who need to improve proficiency;
Current Miami Law students looking to specialize in this area can pursue a joint degree;
Students from other domestic law schools can also take this LL.M. as a visiting student at Miami Law while completing their J.D. at their home law school, enabling them to receive their J.D. from their home institution and the LL.M. from Miami Law.
Prospective J.D. students – The program may offer early acceptance to its "Honors/Early Admission Track" to J.D. candidates with very strong credentials. If accepted, J.D. applicants could complete the J.D. and the LL.M. with only one extra term of study.
Why This Degree in Miami?
Miami is increasingly recognized as a vibrant, growing business center for the entertainment, arts and sports industries, and particularly as a gateway to Latin America. Entertainment companies engaged here in the motion picture, television and music production and distribution include Telemundo, Univision, HBO Latin America, Viacom International, Sony, and BBC Latin America.
For art, Miami is the exclusive American host of Art Basel with more than 250 of the world's leading galleries participating, drawing over 70,000 visitors each year. Miami is also home to professional sports franchises in baseball, football, basketball, and hockey, and may soon be home to a fifth (i.e., soccer) and hosts the prestigious Miami Open of professional tennis.
Last updated Nov 2019
About the School

University of Miami School of Law's remarkable journey from small beginnings to one of the leading law schools in the country is one of the fascinating stories of legal education.
University of Miami School of Law's remarkable journey from small beginnings to one of the leading law schools in the country is one of the fascinating stories of legal education.
Read less