Program Description
The best preparation for the legal profession is to think like a lawyer from day one. Our practice-based approach means you'll learn to understand the law in the context of everyday life and legal practice and apply your learning in a number of ways.
This law degree has been designed by experienced academics and practitioners, with input from our internationally-renowned Crucible Centre for Human Rights and Social Justice. It is designed specifically to focus on your career development.
Throughout your degree, you will work with practitioners from the legal sector. You will gain the practical experience of putting a law into action through our pro bono activities with the Citizens' Advice Bureau and have the opportunity to go on work placements.
From the start, you will be encouraged to engage with legal issues and reflect on what you learn as an integral part of your experience. A high proportion of your time will be spent working face to face with tutors and developing your understanding of legal issues, particularly the core skills and competencies legal practitioners are expected to have. According to the National Student Survey 2019, Roehampton Law School is ranked number one in the sector for academic support.
You will develop an understanding of the different areas of law-making and legal practice by visiting the historic courts of central London. This year, students have observed cases in the Supreme Court, visited other courts and tribunals as part of the Law in Practice module, and are also visiting the Houses of Parliament.
Modules currently available include Legal Systems, Ethics and Skills, which covers the structure and function of the English legal system; Public Law and Human Rights, which explores civil liberties and human rights; and our Law in Practice modules in year one, focusing on legal communication, and in year two, on business and commercial awareness.
Our dedicated Law Careers Advisor has established links with graduate recruiters and can give you ideas and tips to help you gain a good graduate job. Together, you will map out your aptitudes and create a career plan. We also provide personalised sessions in CV and application writing, presentations, mock interviews and commercial-awareness training, as well as giving you opportunities to develop your networking skills.
Content
Year one
Gain an understanding of the key functions of the English legal system, explore the moral dimension of the practice of law, grasp criminal law and human rights, and learn to present reasoned and logical arguments.
Study Law in Practice 1: Legal Communication, an interactive module designed to build your skills and confidence in legal communication, and help you understand how to apply the law in practice and wider society.
Year two
Law in Practice 2: Commercial Awareness will introduce you to the commercial world and the role of lawyers in it, including the concept of law as a business (how law firms make money) and the role of financial markets.
Build on your legal skills by studying different types of contract law and develop an understanding of the law of tort, and your ability to apply the law to solve legal problems.
Learn about the law of business enterprises and explore the legal theories, rules and commercial drivers that influence the practice of law concerning limited companies, partnerships and other business models.
Other modules include EU Law and the Law of Property.
Year three
Choose from options including Employment Law, Corporate Finance and Acquisitions, Family Law, International Human Rights, and Medical and Tax Law.
Gain practical experience of legal practice on a placement or with the Citizens' Advice Bureau.
Career Routes into the Legal Profession
To become a solicitor:
The Solicitors Regulation Authority (SRA) is changing the process of becoming a solicitor.
The Solicitors Qualifying Exam (SQE) will be a centralised assessment for anyone who wants to qualify as a solicitor in England and Wales. It is likely to be introduced in 2020.
This means that from 2020, your qualifying route to becoming a solicitor will need to include:
​Passing stages 1 and 2 of the SQE. The first focuses on legal knowledge and the second on practical legal skills.
Having a degree (in any subject) or equivalent qualification.
Having a substantial period of work experience.
Passing the character and suitability requirements.
To become a barrister:
Barristers are regulated by the Bar Standards Board. You will not need to complete the SQE to become a barrister (as the SQE applies only to intending solicitors), although there are some changes to the qualification route.
The qualification route to becoming a barrister currently includes:
The requirement for a Qualifying Law Degree at 2:2 or better (or a Graduate Diploma in Law).
The need to pass a computer-based Bar Course Aptitude Test.
Completion of the Bar Professional Training Course.
Admittance to an Inn of Court and completion of pupillage.
Career options
This course will prepare you well for a range of legal careers including working as a practising solicitor, barrister or paralegal, working in academic law, or working in any career that demands critical reasoning skills.
Our careers team is available to support you from the start of your studies until after you graduate. They will help you build your CV, prepare for interviews, and meet and learn from successful graduates working at the top of their careers. You'll also have opportunities to work with our partners across London and beyond, and to attend a Roehampton jobs fair where you can find out about graduate opportunities and meet employers.
Entry requirements
Specific entry requirements:
A level required in Humanities, Social Sciences, and Business preferred. GCSE requirement: English and Maths, Grade C
Last updated Jan 2020
About the School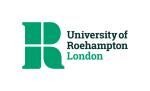 We change lives by helping our students to develop the confidence, knowledge and values they need for a successful and fulfilling life. We produce world-class research that helps us understand the wor ... Read More
We change lives by helping our students to develop the confidence, knowledge and values they need for a successful and fulfilling life. We produce world-class research that helps us understand the world and change it for the better.
Read less