LLM (International Criminal Justice)
Home ›
LLM ›
LLM (International Criminal Justice)
Program Description
The Kent LLM (and associated Diploma programme) allows you to broaden and deepen your knowledge and understanding of the law by specialising in one or more different areas.
Overview
Following a pathway in International Criminal Justice enables you to develop a critical understanding of the operation of international and transnational criminal justice, particularly in contexts that are perceived to be controversial or in a state of evolution. You learn about the main legal instruments and institutions that provide for international co-operation and prosecution of international, transnational and national crime and the impact of human rights and combine this with a critical reflection of the broader context and of the effectiveness of the law.
There is co-operation with the MA in Criminology, run by the School of Social Policy, Sociology and Social Research. In addition to available law options, you may choose one module from the MA in Criminology. This includes modules on terrorism and sociological theories of violence and gender and crime in a globalised world.
You are also encouraged to participate in the activities of the Kent Centre for Critical International Law (CeCIL).
International Criminal Justice will be of particular interest to those who work, intend to work, or have an interest in the fields of international and transnational criminal justice, criminal justice and human rights more broadly.
Students can choose to spend one term (either Autumn or Spring) at our Canterbury campus and one (either Autumn or Spring) at our Brussels centre (returning to Canterbury to complete the dissertation) under our split-site option for this programme. The split-site option is charged at a different rate. Please see under Fees below for more information. Programmes at our Brussels centre are offered primarily in International Law and Human Rights Law. Students are responsible for organising their own accommodation in Brussels. Please contact the University's Accommodation Office for information about the availability of short-term accommodation in Canterbury.
Studying for a Master's in Law (LLM) at Kent means having the certainty of gaining an LLM in a specialist area of Law. The Kent LLM gives you the freedom to leave your choice of pathway open until after you arrive - your pathway being determined by the modules you choose.
About Kent Law School
Kent Law School (KLS) is the UK's leading critical law school. A cosmopolitan centre of world-class critical legal research, it offers a supportive and intellectually stimulating place to study postgraduate taught and research degrees.
In addition to learning the detail of the law, students at Kent are taught to think about the law with regard to its history, development and relationship with wider society. This approach allows students to fully understand the law. Our critical approach not only makes the study of law more interesting, it helps to develop crucial skills and abilities required for a career in legal practice.
The Law School offers its flagship Kent LLM at the University's Canterbury campus (and two defined LLM programmes at the University's Brussels centre). Our programmes are open to non-law graduates with an appropriate academic or professional background who wish to develop an advanced understanding of the law in their field. You study within a close-knit, supportive and intellectually stimulating environment, working closely with academic staff. KLS uses critical research-led teaching throughout our programmes to ensure that you benefit from the Law School's world-class research.
Fees
The fees for the Canterbury-only delivery of this programme are the same as those for the standard LLM programme. However, fees for our split-site option (which is taught in Canterbury and Brussels) are charged at a different rate.
National ratings
In the most recent Research Excellence Framework, Kent Law School was ranked 8th for research intensity in the Times Higher Education.
Course structure
You can tailor your studies to your particular needs and interests to obtain an LLM or Diploma in Law in a single pathway, in two pathways jointly, or by choosing a broad range of modules in different areas of law to obtain a general LLM or Diploma in Law.
Your choice of the pathway will be shaped by the modules you take and your dissertation topic. To be awarded an LLM in a single pathway, at least three of your six modules must be chosen from those associated with that pathway and your dissertation focusing on that area of law. The other three modules can be chosen from any offered in the Law School. All students are required to take the Legal Research and Writing Skills module. To be awarded a major/minor pathway you choose three modules associated with one pathway, and three from another pathway, with the dissertation determining your 'major' pathway.
For example, a student who completes at least three modules in International Commercial Law and completes a dissertation in this area would graduate with an LLM in International Commercial Law; a student who completes three Criminal Justice modules and three Environmental Law modules and then undertakes a dissertation which engages with Criminal Justice would graduate with an LLM in Criminal Justice and Environmental Law.
Modules
The following modules are indicative of this pathway. This list is based on the current curriculum and may change year to year in response to new curriculum developments and innovation and student demand. Most pathways will require you to study a combination of subject specialisation modules and modules from other pathways so that you may customise your programme and explore other subject areas that interest you.
LW843 International Human Rights Law
LW846 International Criminal Law
LW886 Transnational Criminal Law
LW924 European Union Criminal Law and Procedure
Study support
Friendly and supportive environment
Kent Law School has a lively and active postgraduate community, bought about in part by our strong research culture and by the close interaction between our staff and students. Staff publish regularly and widely in journals, conference proceedings and books and embed their research in their teaching. Taught students have regular contact with their programme and module conveners with staff on hand to answer any questions and to provide helpful and constructive feedback on submitted work. The Law School has an active and inclusive extra-curricular academic and social scene with regular guest lectures, talks and workshops organised by our research centres (which include the Centre for Critical International Law and the Kent Centre for Law, Gender and Sexuality).
Award-winning Law Library
Our Law Library has long been a leader in the development of electronic resources for legal teaching and research. The extensive and up-to-date law collection in the University's Templeman Library is particularly strong on electronic material, and the Electronic Law Library includes numerous legal databases, which are increasingly invaluable tools for research. In addition, you can access the text of thousands of law journals online. Our law librarian is available to train you to use these resources and runs regular legal research classes with postgraduate students.
Support
We have a dedicated postgraduate office, offering support from application to graduation. Postgraduate students at Kent Law School have access to a postgraduate computing room, study area and common room with wireless internet access.
Global Skills Award
All students registered for a taught Master's programme are eligible to apply for a place on our Global Skills Award Programme. The programme is designed to broaden your understanding of global issues and current affairs as well as to develop personal skills which will enhance your employability.
Careers
Employability is a key focus throughout the University and at Kent Law School you have the support of a dedicated Employability and Career Development Officer together with a broad choice of work placement opportunities, employability events and careers talks. Details of graduate internship schemes with NGOs, charities and other professional organisations are made available to postgraduate students via the School's Employability Blog.
Law graduates have gone on to careers in finance, international commerce, government and law or have joined, or started, an NGO or charity.
Kent has an excellent record for postgraduate employment: of Kent graduate students who graduated in 2016, 98% of those who responded to a national survey were in work or further study within six months (DLHE).
Entry requirements
A first or 2.1 honours degree or equivalent, in law or a related subject. Students who achieve a high 2.2 standard may also be considered at the discretion of Kent Law School (KLS). The School may also take account of relevant work experience when considering applications.
All applicants are considered on an individual basis and additional qualifications, and professional qualifications and experience will also be taken into account when considering applications.
English language entry requirements
The University requires all non-native speakers of English to reach a minimum standard of proficiency in written and spoken English before beginning a postgraduate degree. Certain subjects require a higher level.
Need help with English?
Please note that if you are required to meet an English language condition, we offer a number of pre-sessional courses in English for Academic Purposes through Kent International Pathways.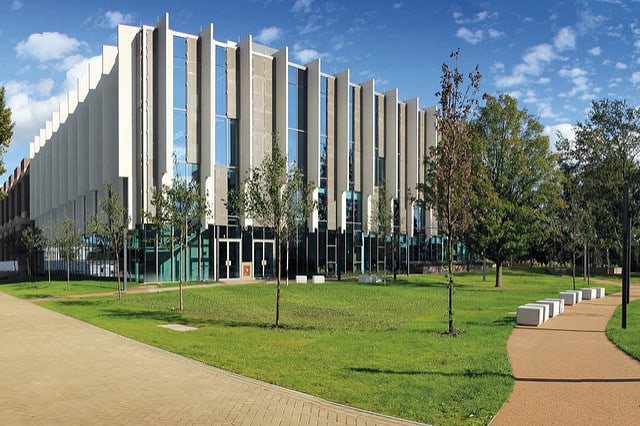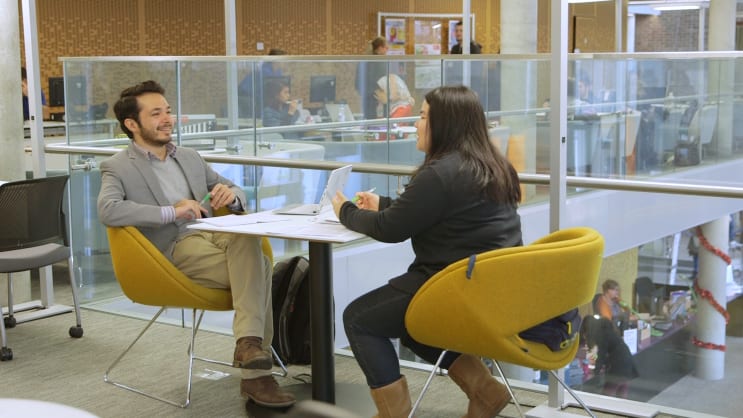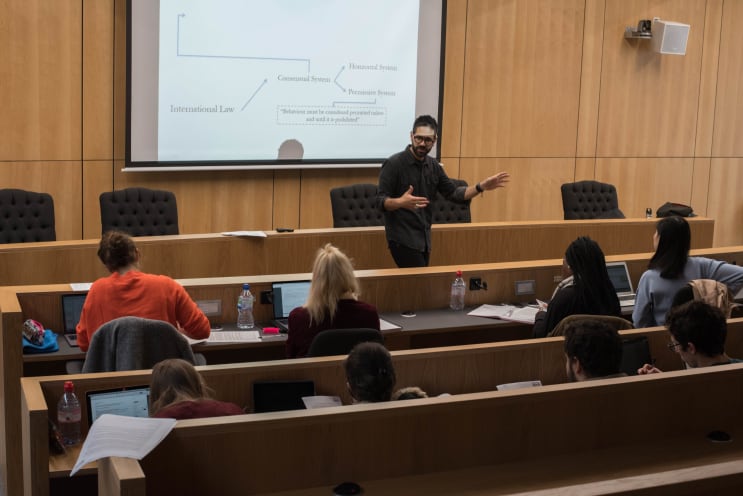 Last updated Nov 2019
About the School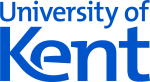 Kent Law School is one of the leading law schools in the UK; we are ranked 13th in The Guardian University Guide 2019 for law, 11th in The Times Good University Guide 2019 and 18th in The Complete Uni ... Read More
Kent Law School is one of the leading law schools in the UK; we are ranked 13th in The Guardian University Guide 2019 for law, 11th in The Times Good University Guide 2019 and 18th in The Complete University Guide 2019.
Read less