LLM Advanced Studies in Air and Space Law
Home ›
LLM ›
LLM Advanced Studies in Air and Space Law
Program Description
Which laws govern the commercial use of outer space? Are States responsible for mitigating space debris? Who is liable for accidents that happen onboard the aircraft? Learn how to deal with questions like these from both an international and a European perspective.
What does this master's programme entail?
The LL.M. programme Air and Space Law combines public air law, private air law and space law. It has a clearly defined European and international dimension, making it unique in the world. In this intensive one-year master's programme, you will gain a solid legal foundation in this exciting field, learning from some of the foremost experts in academia and legal practice.
The International Institute of Air and Space Law (IIASL), which houses this advanced master's specialisation, is one of the leading international academic research and teaching institutes in this field. The Institute maintains close relations with national and international organisations and institutions worldwide and enjoys the guidance of a prestigious International Advisory Board.
The programme also offers a blended learning version. Blended learning is a combination of distance learning and face-to-face learning. Participants largely work from their homes or offices and communicate with the teaching staff through a software package (Blackboard) via internet or via email.
You will learn how to address a wide variety of issues that affect society, such as:
passenger safety
the accident investigation
environmental protection
the use of drones
fair competition
sustainability of space activities
militarisation of outer space
Reasons to choose Air and Space Law at Leiden University?
As a student of Advanced Studies in Air and Space Law, you will benefit from:
International environment: In addition to the international focus of the curriculum, the unique blend of students and instructors that represent all continents makes our programme a truly global experience.
Expert instructors: You will be taught by expert faculty from the International Institute of Air and Space Law, visiting international professors and distinguished legal practitioners specialized in specific aspects of air and space law.
Excellent reputation: Leiden Law School has developed its reputation for excellence by combining a high level of academic teaching with acclaimed and innovative research. Its tradition of quality attracts prestigious professors and professionals from around the world who teach you in a challenging and supportive atmosphere.
Is Air and Space Law the right programme for you?
This programme is specifically designed for:
law gradudates wishing to pursue a challenging advanced master's study at postgraduate level, possibly followed by a PhD position;
legal practitioners in internationally operating law firms, private companies (e.g. airlines, aircraft parts manufacturers), civil aviation authorities, telecommunications authorities, international and regional organisations and representatives from governments wishing to specialise in the area of air and space law.
Last updated Sep 2020
About the School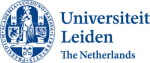 Are you curious, critical and involved in the world around you? At Leiden University, the oldest university in the Netherlands, you can make a valuable contribution to tackling the various national an ... Read More
Are you curious, critical and involved in the world around you? At Leiden University, the oldest university in the Netherlands, you can make a valuable contribution to tackling the various national and international challenges facing modern society. Together with academics and fellow students from all over the world, you will actively address these challenges. We keep an open mind, do not shy away from difficult discussions and allow one another the space to disagree. We expect the same active, open-minded and critical attitude from you. We challenge you to look beyond your own boundaries. Leiden University welcomes anyone who wants to achieve their full potential. Our modest community size in the historical cities of Leiden and The Hague creates a highly personal and committed atmosphere. Together, we map out a learning path that suits you and your ambitions. You will also be encouraged to conduct research in cooperation with eminent and enthusiastic scholars. The knowledge and skills you develop here will benefit you for the rest of your life, regardless of the career path you choose!
Read less
Leiden ,
Leiden ,
Leiden ,
Leiden ,
Leiden ,
Leiden ,
The Hague ,
The Hague ,
The Hague ,
The Hague
+ 9 More
Less