LLM Advanced Studies in European and International Human Rights Law
Home ›
LLM ›
LLM Advanced Studies in European and International Human Rights Law
Program Description
When human rights are violated by a particular state, is it more effective to use the national, regional or international human rights protection mechanisms to address the issue? And what mechanism will probably be most effective in addressing specific types of human rights violations?

What does this master's programme entail?
In the contemporary world the coexistence and interaction of legal regimes has become a characteristic feature. The same holds true for the human rights systems that have developed nationally, regionally and globally.
This programme is a focused and demanding postgraduate degree programme.
Small-scale teaching enables intensive interaction between students and lecturers, thus allowing for in-depth analysis, teaching and research. The programme focuses on studying human rights law in a comparative perspective whilst covering both international and regional human rights systems.
We pride ourselves on being able to offer contributions to the programme from renowned human rights experts working in the field who bring the most recent developments and issues to the class room for real-time discussions.
A study trip to human rights organisations in Strasbourg and Geneva is of course a must for this programme and will add to a genuine understanding of human rights law by helping to put theory into practice.
Reasons to choose European and International Human Rights Law at Leiden University?
As a student of the European and International Human Rights Law Advanced Studies programme, you will benefit from:
Expert instructors: In addition to learning from the expertise of our academic staff, you will participate in lectures, masterclasses, and workshops given by renowned human rights experts working for the UN, the EU, NGOs or other organizations.
Life-changing work: You will learn how to develop your own voice to speak for people in the world who may have otherwise been silenced. You will become an effective advocate for restoring the basic rights and fundamental freedoms that are inherent to all human beings.
Excellent reputation: Leiden Law School has an excellent reputation in human rights research and education.
Is European and International Human Rights Law the right programme for you?
Would you like to actively work to protect the rights of people across the globe? Are you interested in applying your knowledge of human rights law to real-world political, social and legal settings? Then this is the programme for you. You should also have a sufficient background in law.
Admission and application
Do you want to apply for this master's programme at Leiden University? Find out how to apply for your programme by following the step-by-step guide in the application and admission section:
https://www.universiteitleiden.nl/en/education/study-programmes/master/european-and-international-human-rights-law/admission-and-application
Last updated Oct 2019
About the School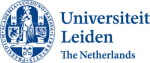 Are you curious, critical and involved in the world around you? At Leiden University, the oldest university in the Netherlands, you can make a valuable contribution to tackling the various national an ... Read More
Are you curious, critical and involved in the world around you? At Leiden University, the oldest university in the Netherlands, you can make a valuable contribution to tackling the various national and international challenges facing modern society. Together with academics and fellow students from all over the world, you will actively address these challenges. We keep an open mind, do not shy away from difficult discussions and allow one another the space to disagree. We expect the same active, open-minded and critical attitude from you. We challenge you to look beyond your own boundaries. Leiden University welcomes anyone who wants to achieve their full potential. Our modest community size in the historical cities of Leiden and The Hague creates a highly personal and committed atmosphere. Together, we map out a learning path that suits you and your ambitions. You will also be encouraged to conduct research in cooperation with eminent and enthusiastic scholars. The knowledge and skills you develop here will benefit you for the rest of your life, regardless of the career path you choose!
Read less
Leiden ,
Leiden ,
Leiden ,
Leiden ,
Leiden ,
Leiden ,
The Hague ,
The Hague ,
The Hague ,
The Hague
+ 9 More
Less