Program Description
Part of our comprehensive range of LLM programmes, the LLM in International Law offers you an opportunity to study the fundamentals of international law at an advanced level, linking theory to practice.
You will examine the key legal principles and rules underpinning the international legal system, and develop a contextual and critical understanding of key issues in contemporary international law. The depth and breadth of study will equip you well for working either in international law or international organisations.
Tracks
International Banking and Finance Law
International Trade and Economic Law
Commercial Law
Environmental Law and Sustainable Development
Diverse choice of modules
Pursuing an LLM allows you to focus in on a particular area of law by delving deep into the subject and undertaking independent research and learning. The modules available cover a diverse range of legal topics, making it possible to tailor the course towards the specific areas of law you wish to explore further.
Teaching backed by the latest research
The School has a thriving research culture and most tutors on our LLMs are active researchers, publishing in leading journals. At the same time, the quality of teaching at Bristol Law School has been recognised by the Quality Assurance Agency as 'excellent'. You can therefore expect to participate in carefully-planned, lively and highly informative sessions designed to give you a deep and thorough grounding in your chosen area of law.
Flexible study options
There are two intakes to the LLMs, one in September and one in January, and you can study with us full or part-time.
Content
The LLM in International Law consists of nine modules in total, including a dissertation of up to 15,000 words.
To gain the Postgraduate Certificate, you will study three compulsory modules (Research Methods, International Law and Institutions) and two optional modules.
To gain the Postgraduate Diploma, you will complete the necessary modules to gain the Certificate (as above) and another four optional modules.
The optional modules listed are those that are most likely to be available, but they may be subject to change.
To achieve the LLM, you will complete the necessary modules to gain the Diploma (as above) and also write a dissertation.
Compulsory modules
Foundations for Research - During this module, you will explore core research methodologies and develop your own legal research and analytical skills. You will consider how research links to your future study and employment by exploring good academic practice, key research skills, and research methodologies in the context of professional development and your own academic research activities.
Research Methods - This module builds on the Foundations for Research module, exploring the themes of skills enhancement, employability and research methodologies in more depth. In particular, you will analyse and critique the use of research methodologies in the context of specific disciplines relevant to LLM study. Throughout the module you will develop your critical faculties and analytical skills, using methodological tools to analyse the strength of your own and others' academic work.
International Law and Institutions - This covers the principles and scope of international law and its main institutions. You will explore the dynamics of the international community and the increasing role played by non-governmental actors.
Learning and Teaching
The flexible nature of the course allows you to study with us full or part-time. The course involves both extensive independent research and discussion in the context of workshops, designed to encourage the development of your critical, analytical and reflective skills. You will be expected to prepare for each workshop and to participate actively in discussion with your tutors and peers.
You will also have access to course and module information through our online Blackboard system.
Assessment
Taught modules on the LLM International Law course are assessed through a combination of written coursework assignments and oral presentations. The culmination of the course is a dissertation of up to 15,000 words, which constitutes an original contribution to the corpus of legal knowledge within an area of international law.
Entry requirements
You should have:
An honours degree of 2:2 or above in Law; or
An honours degree of 2:2 or above plus a Graduate Diploma in Law (GDL) or the Common Professional Examination (CPE); or
An honours degree of 2:2 or above in a related subject (such as business, politics or international relations) and/or relevant experience: please give full details in your application.
If English is not your first language, you will also need to demonstrate your English Language proficiency. You should have:
IELTS 6.5 overall with a minimum of 5.5 in all components
See further details of our English Language requirements.
UWE Bristol's International College
International students who do not meet the academic or English language requirements to study this course can qualify by completing a preparatory study at our International College.
English language support
If you meet the academic requirements but require additional support to take your language skills to the required level, you may be able to attend one of our pre-sessional English courses. Students who successfully complete the pre-sessional course can progress onto their chosen degree course without retaking an IELTS or equivalent.
Careers / Further study
Studying for an LLM provides an ideal opportunity to develop specialist skills that will be favoured by employers, both in the legal world and beyond. It opens up a range of career opportunities and gives our students the edge over other graduates.
The in-depth knowledge you will acquire in a particular area of law will give you a thorough grounding in the subject area and raise your employability prospects, enabling you to become a specialist within your organisation. It is for this reason that many of our LLM graduates choose to go on to complete a PhD or go into teaching and research.
Given the increasingly transnational nature of law, this course is designed to provide you with knowledge and skills which will be attractive to employers both in the UK and beyond. Recent graduates from Bristol Law School have gained positions in local government, solicitors firms, the Ministry of Defence and other organisations including Marks and Spencer plc, Direct Line and Lloyds TSB.
Our award-winning careers service helps you develop your employment potential through career coaching, a vacancy service for internships, placements, jobs, global opportunities, volunteering and community activity plus support for entrepreneurial activity, and access to employer events.
Last updated May 2020
About the School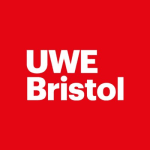 UWE Bristol is a University Alliance university with a common mission to make the difference to our cities and regions. We use our experience of providing high-quality teaching and research with real- ... Read More
UWE Bristol is a University Alliance university with a common mission to make the difference to our cities and regions. We use our experience of providing high-quality teaching and research with real-world impact to shape higher education and research policy for the benefit of our students and business and civic partners. We innovate together, learn from each other and support every member to transform lives and deliver growth.
Read less