Program Description
The University of Johannesburg's LLM in Banking Law programme is designed to provide students with specialist knowledge in aspects of the law that are highly relevant to the banking sector. It is designed to be completed by full-time students within one year and by part-time students over two years.
This programme consists of a minor dissertation (60 credits) together with three compulsory taught modules (3x40 credits) namely:
(i) Banking Law (offered in the first semester): This module has a distinct private-law focus. The central concepts of money and payment are investigated by way of introduction. This is followed by a study of banks as payment intermediaries (in various methods of domestic and international payment), banks as guarantors (both independent and accessory), and banks as lenders. Finally, the module deals with bank liability arising from contract, delict or enrichment. Most of the lectures are led by Prof Charl Hugo who heads the University's Centre for Banking Law. Guest lecturers are used occasionally due to their particular expertise.
(ii) Financial Services Regulation (offered in the second semester): The importance of the sound regulation of financial services has been well demonstrated by the recent global financial crisis. Certain key international bodies drive international cooperation in this regard. As part of this process, South Africa has decided to switch to a "Twin Peaks" regime which will see our financial services regulation being split between a prudential regulatory authority (to be housed in the South African Reserve Bank) and a market conduct regulatory authority. In this module, some fundamental theoretical concepts in the regulation of financial services are explored, including systemic risk and contagion. Prudential and market-conduct regulation is considered with a focus on the legislative components that form part of South Africa's regulatory framework. Legislation dealt with includes aspects of the Banks Act, the Financial Intelligence Centre Act, the Financial Markets Act, the Collective Investment Schemes Control Act, and the Financial Advisory and Intermediary Services Act. The module leader is Ms. Kirsten Kern who will also involve a number of visiting expert lecturers.
(iii) Credit Law (offered in the first semester): This module focuses on the National Credit Act, arguably one of the most important pieces of legislation in South Africa, which has featured in many reported cases and has generated much academic commentary. The module, however, is not limited thereto. It further covers certain applied principles of contract law and a variety of specific contracts such as ordinary money loans, mortgage agreements, installment sales and leases of movables, secured transactions, suretyships and incidental credit agreements.
With the exception of Financial Services Regulation, classes or seminars in the taught modules are presented in the evenings on weekdays from 18h00 to 20h00 (one class per module per week). Classes in Financial Services Regulation will be arranged differently (blocked) in consultation with the class. The next student intake will be in February 2018. In general, as a minimum admission requirement, students must have attained an average of 65% for the law subjects in their LLB degree. The number of students who can be effectively accommodated in the programme and modules having regard to the high level of personal interaction required between Master's students and supervisors/ study leaders will also be taken into account.
Bursaries are available. Students who register for the first time in 2018 and who complete their Master's degrees within a period of two years, qualify for reimbursement of their full tuition fees (excluding the registration fee and ICT levy and subject to certain terms and conditions).
For further information, inquiries regarding entry requirements, closing dates, the application procedure and/or coursework content, please do not hesitate to contact the faculty:
Mrs. P Magongoa: Auckland Park Kingsway Campus
Tel: 011 559 3843 , Email: phaladim@uj.ac.za , Web: www.uj.ac.za/law
Registration and Start Dates
Registration starts in January and lectures in February for both Undergraduate and Postgraduate course work programmes.
All research programmes for Masters and PhD can register throughout the year.
End Date: Academic starts in January and ends in December. Programme deadline is determined by the duration of the programme.
Last updated Aug 2019
About the School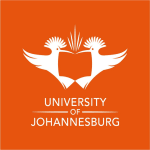 Vibrant, multicultural and dynamic, the University of Johannesburg (UJ) shares the pace and energy of cosmopolitan Johannesburg, the city whose name it carries. Proudly South African, the university i ... Read More
Vibrant, multicultural and dynamic, the University of Johannesburg (UJ) shares the pace and energy of cosmopolitan Johannesburg, the city whose name it carries. Proudly South African, the university is alive down to its African roots, and well-prepared for its role in actualising the potential that higher education holds for the continent's development.
Read less