Program Description
Do You Want to Contribute Towards Building A Transformed South Africa Which Respects and Protects Fundamental Rights? Do You Want to Learn More About Human Rights and Social Justice? Do You Want to Study at The Historic Constitution Hill, Where the Constitutional Court Is Located At?
Register for the LLM on HUMAN RIGHTS at the UJ Faculty of Law which offers the following outstanding elements:
PROGRESSIVE: The LLM will examine the most current developments and academic writing on fundamental rights and seek to address the future of fundamental rights in South Africa and Africa.
GLOBAL: The LLM will examine fundamental rights in a global context, with consideration given to International Law as well as foreign case law.
TRANSFORMATIVE: The LLM will consider the way in which fundamental rights in South Africa are designed to transform our society, and will consider both the practical and theoretical methods of doing so.
FACULTY: The course will expose students to a range of guest lecturers, from judges to practitioners.
LOCATION: The lectures will take place on the historic Constitution Hill which itself represents a bridge from a past of repression and inequality to a future of social justice, freedom, and equality. The Constitutional Court Library is a marvelous resource which students will be encouraged to use. Johannesburg is, of course, the city that raises many questions relating to constitutional democracy in South Africa, and the urban environment will be used as a backdrop against which to explore these issues.
IF YOU WANT TO BE A LEADER IN THE FIELD OF FUNDAMENTAL RIGHTS, STUDY TOWARDS AN LLM AT UJ!
What you need to know
The course will consist of three modules:
History and Philosophical Foundations of Fundamental Rights;
The South African Bill of Rights;
The Enforcement of Fundamental Rights in South Africa and Internationally.
Students are expected to complete a minor dissertation on any topic in the broad field of fundamental rights. They will benefit from research workshops which help to guide students through the writing process.
The degree can be undertaken as a part-time degree over two years. Lectures take place at 17h30 to 19h30 to accommodate students who work during the day.
Admission requirements
In general, as a minimum admission requirement, students must have attained an average of 65% for the law subjects in their LLB degree. Admission is currently highly competitive and, if you are admitted, you will be amongst a select group of the best students who have applied.
Scholarships
Scholarships are available. Students, who complete their degrees within two years, qualify for the reimbursement of their tuition fees (excluding the registration fee and ICT levy, and subject to certain terms and conditions).
Career opportunities
An LLM in Human Rights Law will equip and prepare you:
To develop your legal practice to include human rights questions;
To be a public interest lawyer fighting for the human rights of the weakest among us;
For a job in an activist NGO campaigning for human rights;
For a job in an international organization working on human rights;
For an academic career in research in fundamental rights; and
For work in the judiciary or to develop your skills as a judge.
Enquiries
For further information and inquiries regarding entry requirements and the application procedure, as well as the substance of the coursework, contact the faculty:
Mrs. P Magongoa: Auckland Park Kingsway Campus
Tel: 011 559 3843 , Email: phaladim@uj.ac.za , Web: www.uj.ac.za/law
Registration and Start Dates
Registration starts in January and lectures in February for both Undergraduate and Postgraduate course work programmes.
All research programmes for Masters and PhD can register throughout the year.
End Date: Academic starts in January and ends in December. Programme deadline is determined by the duration of the programme.
Last updated Aug 2019
About the School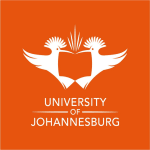 Vibrant, multicultural and dynamic, the University of Johannesburg (UJ) shares the pace and energy of cosmopolitan Johannesburg, the city whose name it carries. Proudly South African, the university i ... Read More
Vibrant, multicultural and dynamic, the University of Johannesburg (UJ) shares the pace and energy of cosmopolitan Johannesburg, the city whose name it carries. Proudly South African, the university is alive down to its African roots, and well-prepared for its role in actualising the potential that higher education holds for the continent's development.
Read less