LLM in Information Technology and Intellectual Property Law
Home ›
LLM ›
LLM in Information Technology and Intellectual Property Law
Program Description
The future of the law is digital. This innovative LLM offers you a critical and intellectual specialisation in this rapidly developing area.
You'll learn from today's leading lawyers, and our research underpins our teaching. You'll explore the issues responsible for placing the legal system at the forefront of governance of the internet. You'll also gain theoretical and practical insights, enabling you to master the intertwined areas of information technology and intellectual property law.
The Sussex Law School provides a truly international, stimulating and engaging learning environment for you to build a rich base of knowledge. We will prepare you for your future career – our courses are designed with skills training at their core, teaching you to think logically about legal problems.
Based minutes away from silicon beach in Brighton and just an hour's train journey from London, you'll also have the opportunity to experience the work of digital law firms, and the formation of legislation in European institutions and United Nations bodies.
Entry Requirements
UK requirements
Degree Requirements: You should normally have an upper second-class (2.1) undergraduate honours degree or above.
Subject-specific requirements: Your qualification should be in law. You may also be considered for the course if you have other professional qualifications or experience of equivalent standing.
International requirements
IELTS (Academic): Standard level (6.5 overall, including at least 6.0 in each component).
Admissions information for applicants
How to apply: You apply to Sussex using our postgraduate application system.
Personal Statement: Yes. You must submit a personal statement as part of your application.
Application deadlines
1 August 2020 (international)
1 September 2020 (UK/EU)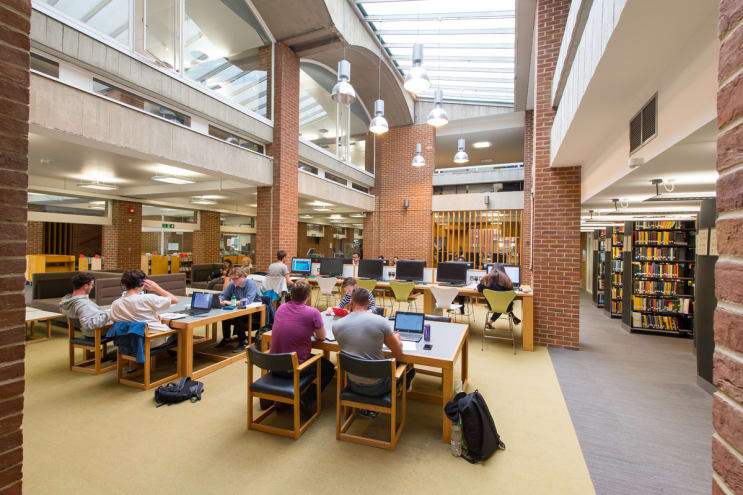 Course Details
Full-time and part-time study
Choose to study this course full time or part time, to fit around your work and personal life. Modules for the full-time course are listed below.
For details about the part-time course, contact us at lps@sussex.ac.uk
Modules
These modules are running in the academic year 2020/21. However, there may be changes to these modules due to staff availability, student demand or updates to our curriculum. We'll make sure to let our applicants know of changes to modules at the earliest opportunity.
Core modules
Core modules are taken by all students on the course. They give you a solid grounding in your chosen subject and prepare you to explore the topics that interest you most.
LLM Dissertation
Advanced Legal Research and Writing
Aspects of Intellectual Property Law
Critical Approaches to Information Law
Options
Alongside your core modules, you can choose options to broaden your horizons and tailor your course to your interests.
Cyber Law
Digital Intellectual Property Law
International Aspects of Intellectual Property and Technology Regulation
Privacy and Data Protection Law
Regulating the Creative Industries
Study visit
You have opportunities to visit European Union institutions in Brussels and Luxembourg, along with the World Intellectual Property Organization (WIPO) and other UN agencies in Geneva.
How much does it cost?
Fees
UK/EU students: £9,250 per year
Channel Islands and Isle of Man students: £9,250 per year
International students: £18,500 per year
Additional costs
Please note, all costs are best estimates based on current market values. Costs are paid at the start of your course unless specified otherwise. We review estimates every year and they may vary with inflation.
Information Technology and Intellectual Property Law texts
We recommend you buy certain optional texts for around £70. These texts are available from the University bookshop, online and from other outlets.
Recommended texts
The optional but recommended texts for this course cost between £20 and £50.
How can I fund my course?
Postgraduate Masters loans
You can borrow up to £11,222 to help with fees and living costs if your course starts on or after 1 August 2020. Loans are available from the Student Loans Company if you're from the UK or if you're an EU national studying for a Masters.
Scholarships
Our aim is to ensure that every student who wants to study with us is able to despite financial barriers so that we continue to attract talented and unique individuals.
Careers
You'll graduate with the skills to become a digital lawyer, able to practise in a major law firm (regular or government). You will master both content and carriage issues to become a truly converged digital lawyer.
You'll also be equipped with the skills for further study at the doctoral level as well as to go on to professional practice in IT and IP in London, Brussels and around the world.
Last updated Mar 2020
About the School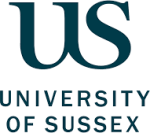 The University of Sussex is a leading research-intensive university near Brighton. We have both an international and local outlook, with staff and students from more than 100 countries and frequent en ... Read More
The University of Sussex is a leading research-intensive university near Brighton. We have both an international and local outlook, with staff and students from more than 100 countries and frequent engagement in community activities and services.
Read less