Law, Banking and Finance LLM
Home ›
LLM ›
Law, Banking and Finance LLM
Program Description
The LLM in Law, Banking, and Finance at Dundee offers an innovative blend of professional and theoretical training to prepare students for careers in the financial sector. The course is highly focused in nature, and unlike many other LLM courses in the field is taught by both business and legal professionals who have extensive practical experience of banking and finance law, including experience of financial regulatory law practice in both the EU and the USA.
Who should study the course?
The LLM is designed for graduates who have a law degree or a legal background who wish to develop specialized skills in order to pursue a career in the banking and financial services sector.
Dundee offers an interdisciplinary approach allowing students to develop business, finance, economics and legal skills, drawing on a range of academic expertise across disciplines. Students will benefit from working with lecturers who have the first-hand experience of international legal practice in banking and finance law, who can provide a highly relevant focus to the course offerings. Dundee's city campus provides a very extensive level of support for law and business students, including outstanding and recently refurbished library facilities.
Dundee Law School
Dundee Law School is widely recognized as an excellent place to study. Both the Guardian and Times 2017 league tables placed Dundee as the top Law School in Scotland and in the top 10 in the UK, building on particularly strong results in the National Student Survey, which has repeatedly ranked Dundee as first in Scotland. Over the last two national reviews of research, Dundee is the only institution in the UK to have had all of its submissions rated as "internationally excellent" or "world-leading".
Our commitment is to provide high-quality instruction, with a focus on practical relevance, to prepare students for a successful career, at home or abroad. We offer an induction programme at the start of each semester, to ensure that new students have the necessary understanding of the UK and European legal systems and of what is required of them in a study environment seeking to develop independent learning
We seek to integrate LLM students into the life of the School, with invitations to guest lectures and seminars. We also have an annual reading party in a beautiful country house, where you are joined by staff to work on academic skills and relax with fellow students.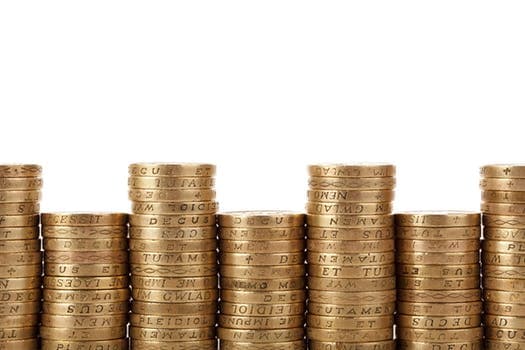 How you will be taught
You will be taught through a mix of lectures, seminar discussions, and tutorials, with an emphasis on seminars that build on reading done on the basis of the specific reading lists provided.
What you will study
You will take three modules in each semester, plus Legal Research Skills (taught in two blocks at the start of each semester) and will present a Dissertation (written over the summer).
Not every module will be available in every year, depending on staff availability and student demand.
Compulsory law modules
BU51011 - International Banking
BU51013 - Global Financial Markets
LW50107 - Masters Dissertation
LW50108 - Legal Research Skills
LW52004 - Banking and Financial Services Law
Optional modules
(as approved by Adviser of Studies)
CP51005 - International Petroleum Law and Policy
CP51007 - International Law of Natural Resources and Energy
CP51039 - National and Comparative Oil and Gas Law
CP52003 - Environmental Law and Policy for Natural Resources and Energy
CP52007 - Legal Framework for International Project Finance
CP52008 - International Relations and Energy and Natural Resources
CP52009 - Mineral and Petroleum Taxation
UN50001 - International Law of Water Resources
UN50002 - Legal Frameworks for Water Resource Management
UN50003 - Governance and Regulation of Water Services
LW52007 - Corporate Governance
LW51111 - Private International Law of Business Transactions
LW51115 - Environmental Regulation
LW51117 - International Family Law
LW51120 - International Criminal Justice
LW51123 - International Law & Security
LW51127 - Transnational Crime and Counter-Terrorism
LW51128 - Global Human Rights
LW51133 - Private International Law (Common Law Perspectives)
LW52003 - Principles of Corporate Law
LW52005 - Competition Law
LW52011 - Regional Human Rights Systems
LW52022 - UN Human Rights Law
LW52103 - Principles of E-Commerce Law
LW52111 - Intellectual Property Law
LW52132 - World Trade Organisation Law
LW52135 - International Taxation Law
How you will be assessed
You will be assessed through a combination of exams and essays. The courses taught by Law share a common pattern; those in the autumn semester are assessed by exam and those in the second semester by essays. In each case, you will be given a chance to practice this style of assessment and given feedback on your performance before the formal assessment.
This pattern ensures that you will gain experience of different styles of assessment, testing both breadth and depth of knowledge and developing writing skills in advance of tackling the Dissertation. The Dissertation is assessed wholly on the basis of the final text that is submitted and Legal Research Skills by a combination of a short essay and a presentation.
Employability
There are significant opportunities for graduates with specialized knowledge of banking and finance law flowing from very important changes to regulation in recent years. The course is designed with a practical focus with a view to assisting students to engage with such opportunities to the greatest possible extent.
Entry Requirements
Applicants must have, or expect to receive in the anticipated year of entry, a good honours degree in law. Exceptionally, non-law graduates with relevant legal experience may be considered.
English Language Requirement
IELTS Overall 6.5
Listening 6.0
Reading 6.0
Writing 6.0
Speaking 6.0
English Language Programmes
We offer Pre-Sessional and Foundation Programme(s) throughout the year. These are designed to prepare you for university study in the UK when you have not yet met the language requirements for direct entry onto a degree programme.
About Dundee
Fantastic culture, beautiful landscapes and famously friendly people, Scotland has passion and innovation at its heart and these are just some of the reasons why it's an amazing place to live and study.
Dundee is located on the banks of the River Tay on the east coast of Scotland. It regularly appears at the top end of 'quality of life' surveys in the UK – offering all that's great about city life, but being friendly, compact and easy to navigate.
The Wall Street Journal named Dundee as one of their ten hot destinations for 2018.
Dundee's population is around 150,000. With students making up 1 in 5 of the population, our city is geared towards student life.
Our campus is right in the heart of Dundee's vibrant and fun West End, with shops, cafes and restaurants all on your doorstep.

"Scottish people are nice and friendly. I remember the first day I arrived, the fellow who was supposed to meet me was not there yet. The taxi driver dropped me off, I knocked on the door and he was not there, so I was waiting outside. Someone came and asked if I was okay and invited me in while I waited. He welcomed me and gave me food and drink, so I started to love the people of Dundee and Scotland from the first day I came."
Willy William Mrema is from Tanzania and is studying MSc Geotechnical Engineering.
Last updated Sep 2019
About the School

Social sciences encapsulates many of the academic areas that shape society. These include how we are governed (law), where we live (architecture, planning and geography), how economies and businesses ... Read More
Social sciences encapsulates many of the academic areas that shape society. These include how we are governed (law), where we live (architecture, planning and geography), how economies and businesses function (business and management studies), the choices we make (psychology) and our politics and international relations. Essentially anything that influences how people think and behave.
Read less