Master in International and European Law
Home ›
LLM ›
Master in International and European Law
Read more about this program on the institution's website
Program Description
Faculty of Law is the oldest and most prestigious law school in Lithuania.
A program designed for the most relevant and up-to-date courses in three different tracks (International and Human Rights; Tech Law; Business Law).
Students are entitled to participate in international conferences and other academic events.
Outstanding professors from all over Europe.
The purpose of the study program is to train legal experts and legal service professionals with the comprehensive and profound knowledge about international, international-regional, and European legal norms that influence the most important areas of national legal systems, as well as the development, interpretation, and application practice of these legal norms; abilities to identify, analyze and solve complex problems related to law-making and legal application in the contexts of international and European law; abilities to apply the acquired knowledge in professional practice in an innovative and integral way in order to settle disputes and legal conflicts that arise in an international environment; critical approach and skills to carry out independent research and provide suggestions based on scientific analysis.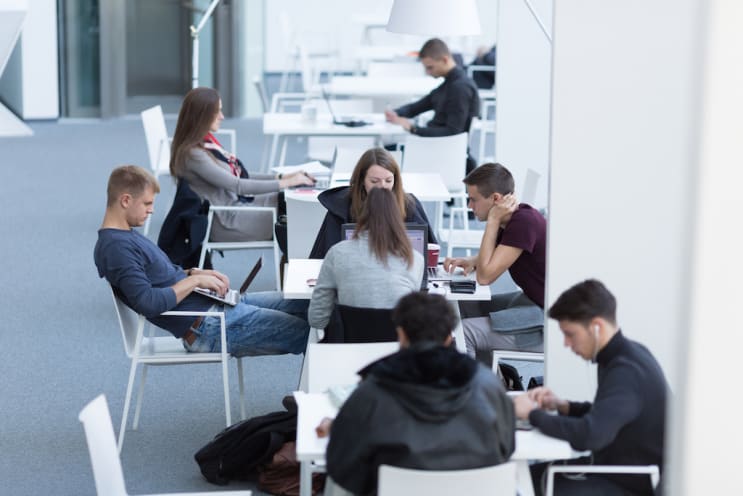 The program lasts three semesters (1.5 years, 90 ECTS). At the beginning of the studies, each student chooses the track he or she is interested in three options:
International Law and Human Rights;
Tech Law;
Business Law.
Students study two general compulsory courses (20 ECTS) that represent the core of the program, as well as four compulsory courses (20 ECTS) in the selected track of interest. The remaining credits (20 ECTS) are allocated for the student's free choice. These optional courses (4 electives) provide an opportunity to design individual studies' profiles within the areas of student's concerns and needs and to pursue personal education agenda. Each course includes lectures as well as practical instruction time (seminars, workshops, moot activities, etc.). Like all masters, this study program is concluded by the preparation of a Master Thesis (30 ECTS) on a scientifically and/or practically relevant topic.
Admission Requirements and Selection Criteria
Bachelor of Laws or an equivalent qualification of a jurist from institutions of higher education.
English language proficiency - the level not lower than B2 (following the Common Framework of Reference for Language approved by the Council of Europe), proof of proficiency in English: IELTS 5.5+, iBT TOEFL 65+; The requirement does not apply to those who have graduated from the studies delivered in English or if it is a native language of a candidate.
International Mobility
Students can participate in the ERASMUS+ mobility program which gives an opportunity to do internships abroad.
Career Opportunities
The qualification enables graduates to be legal experts (advisers) to both public and private entities, engage themselves as problem analysts or researchers in academic institutions as well as to work in all major legal professions in national and international, governmental and non-governmental organizations and companies. A possibility of holding an office in regulated professions (judges, solicitors, prosecutors, civil servants, etc.) will depend on qualification requirements applicable in a particular country and the recognition of foreign studies.
Graduates of the program will be able to pursue an academic career in Lithuania and abroad in continuing their postgraduate studies in the Ph.D. program in social sciences.
Student Testimonials
Andrii Hubai, a student from Ukraine
"International and European Law program offered at Vilnius University stands out among others since it provides insights on Lithuanian experience of integration into the EU. By studying it I feel myself being on the verge of development of the new generation of lawyers who are about to become the driving force of Eastern Europe."
Elene Tevzadze, a student from Georgia
"I chose Vilnius University because of its' long time history and because of the knowledge that the university delivers a good quality of education. As a bachelor I always wanted to continue my studies in the field of International and European Law and Vilnius University was one of the best giving me this opportunity. Studying in a different country in a different language was a challenge for me. But after a very small period of time, it became easier to study because of the friendly staff that helped me through tough situations.

Professional lecturers were very helpful, we were able to ask questions anytime during the lectures as by Email which made it easier for me to study as long as I knew that in case I didn't understand something I would be able to get answers anytime. University also suggests different public lectures and conferences which is very helpful in order to gain additional education.

Despite the education, I'm very happy that I've gained friends from different countries and I had a chance to communicate with excellent professionals who are my colleagues as well. I'm very happy and proud to be the part of Vilnius University and I'm sure that the knowledge I have gained here will help me to create a successful career in the future."
Olga Shevchenko, a student from Ukraine
"The studying process at Vilnius University is a complex of a huge range of opportunities aimed to deliver the highest qualitative level of education for students obtaining different Degrees. During the Programme of International and European Law, I've got not only the possibility to successfully complete a wide range of law classes, but also to attend a huge number of additional seminars, round-tables, conferences, and summer schools of law, where professors from both the European Union and the United States dimension provided me and my colleagues with the ability to deliver law-scientific speeches and moot courts participation. Thus, I highly appreciate to be a part of Vilnius University community and wish each student from all sides of the world to feel the same."
Last updated Nov 2020
About the School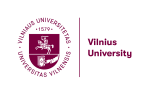 Welcome to Vilnius University – the oldest and largest Lithuanian higher education institution. Since its establishment in the 16th century, Vilnius University, as an integral part of European science ... Read More
Welcome to Vilnius University – the oldest and largest Lithuanian higher education institution. Since its establishment in the 16th century, Vilnius University, as an integral part of European science and culture has embodied the concept­ of a classical university and the unity of studies and research.
Read less