Program Description
Programme: Private Law
Type: Complete study programme
Degree to be obtained: Master
Length: 1,5 years (3 terms)
Language: Russian
Fee per year:* 1800 EUR (for EU students) / 2500 EUR (for non-EU students) *
Other information: The payment for the dormitory is starting at 165 EUR. Additional information about accommodation opportunities is available by link:http://bsa.edu.lv/lang/eng/erasmus_plushostel.html. For additional information please contact our Admission committee or see our webpage.
Curriculum
Logic and methods of scientific research
Pedagogy and psychology of higher education
Issues in theory of state and law
Topical issues in civil law in Latvia and EU:

General Part
Property Law
Contract Law
Family and Succession Law
Exclusive rights

Commercial Law in EU
International civil procedure
Business transactions and taxation
Legal persons
International Business Law
Legal regulation of business in EU
Insurance
Information systems and technologies in jurisprudence
Legal regulation of a competition in Latvia and EU
Specifics of legal labor relations as linked to civil law
Information law
Methodology of decision-making process
Professional practice
Elaboration and presentation of Master's paper
Last updated Feb 2018
About the School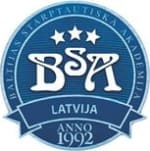 The Baltic International Academy (up to 2006 it was called Baltic Russian Institute) is the largest non-government higher education establishment in the Baltic States and Eastern European countries (i ... Read More
The Baltic International Academy (up to 2006 it was called Baltic Russian Institute) is the largest non-government higher education establishment in the Baltic States and Eastern European countries (it was established in 1992) amounting 4,500 students, including 450 foreign students from 22 countries worldwide,
Read less