Program Description
Why Choose A Koç University LLM Program of Public Law or Private Law?
• Globally recognized professors (and lecturers), distinguished by their publications, research and practice of legal profession.
• Up-to-date courses structured on well-established legal knowledge.
• Research and learning of different legal disciplines based on multi-dimensional perspectives.
• An atmosphere that stimulates academic and vocational progress, whereby legal issues comprising comparative and international aspects are thoroughly examined.
• An integrated program with workshops, seminars and other activities parallel to the curriculum.
• Various options devoted to candidates with a high competence in scientific research and to those who would like to differentiate themselves in the legal profession.
• Regular and effective academic supervision.
• Advanced research opportunities, especially with regard to academic publications and instruction.
• Privilege of being part of a qualified group of graduate students, selected through adopting effective evaluation criteria.
• Academic collaboration with leading international law institutions: Koç University Law School is a member of Law Schools Global League (LSGL) and European Society of International Law ( ESIL).
Admission Criteria
Evaluations are based on undergraduate GPA performance (a minimum 2.75 GPA is required), the Academic Postgraduate Education Exam (ALES, only for residents of Turkey), as well as the exam score provided by the Law School to the candidate.
Shortlisted candidates are required to take a written and oral exam as part of the application process. Applicants who are not Law School graduates can be admitted; however, at the end of the program, they receive an MA degree instead of an LLM degree.
English requirements
Applicants of LLM programs must submit one of the acknowledged tests:
TOEFL (paper based):550
TOEFL (computer based): 213
TOEFL (IBT): 80
YDS (FOR Turkish applicants): 87
Course Requirements for the ones who are not graduates of Faculty of Law.
| | |
| --- | --- |
| LL.M in Public Law | LL.M in Private Law |
| Constitutional Law I | Civil Law |
| Constitutional Law II | Law of Obligations I |
| Criminal Law I | Civil Procedure Law I |
| Administrative Law I | Commercial Law I |
| International Law I | Private International Law I |
| Area Elective | Area elective |
Required Courses
LL.M. Program in Private Law
International and European Contract Law
Dispute Resolution Mechanisms in International Private Law
Intellectual Property in a Global Perspective
LL.M. Program in Public Law
Comparative Constitutional Law: Rights, Institutions and Judicial Review
European Human Rights Law
Transnational and European Criminal Law and Procedure
Common Elective Courses*
Global Competition Law
International Transport Law
Capital Market Law
International Tax Law
World Trade Organization (WTO) Law and Trade
Public Procurement Law
Telecommunications Law
United Nations (UN) Human Rights Protection System
International Financial Institutions and Development Law
Public-Private Partnership: Legal Infrastructure
Privatization Law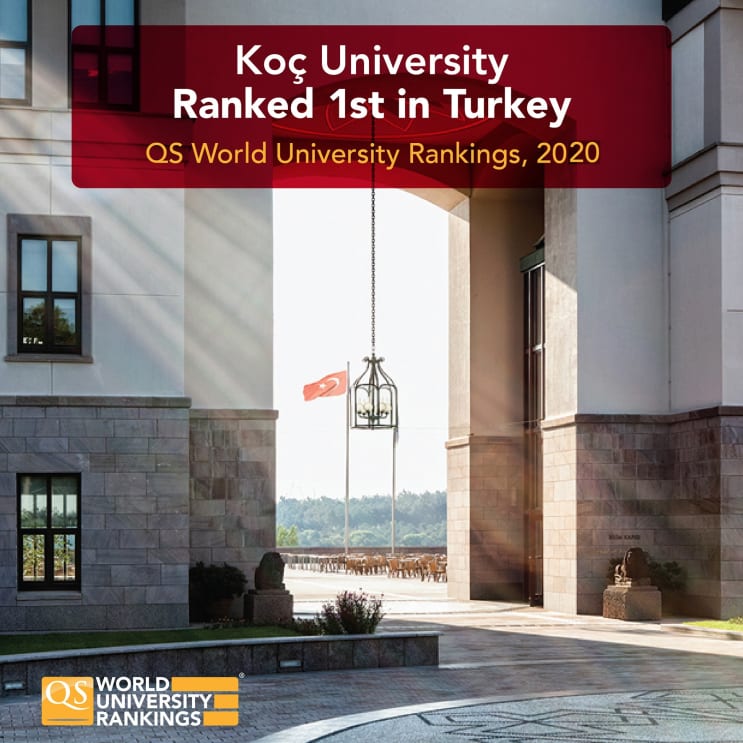 Last updated Feb 2020
About the School
Koç University is a leading research and liberal arts university located in Istanbul, Turkey that offers all its programs in English. Recognized globally for facilitating cutting-edge research in its ... Read More
Koç University is a leading research and liberal arts university located in Istanbul, Turkey that offers all its programs in English. Recognized globally for facilitating cutting-edge research in its full collection of Colleges—including Administrative Sciences & Economics, Engineering, Natural Sciences, Humanities & Social Sciences, Law, and Medicine—Koç University has been distinguished by its notable contributions to the elevation ofeducation, knowledge, and service, both domestically and beyond. International admission details can be found at https://international.ku.edu.tr/
Read less