Master of Laws (LL.M) in Intellectual Property -WIPO
Home ›
LLM ›
Master of Laws (LL.M) in Intellectual Property -WIPO
Program Description
Master of Laws (LL.M) in Intellectual Property
The LL.M. in Intellectual Property is designed for participants to acquire the skills needed to play a leading role in intellectual property rights (IPR) practice and teaching through exposure to an international and comparative approach. The curriculum aims to provide an in-depth examination of the classical topics of IP law, as well as specialized analysis of the latest developments in the fields of patents, industrial design, integrated circuits, trademarks, domain names, copyright and related rights, biotechnological patents and plant varieties as well as the internet, software, databases and e-commerce.
Programme

The LL.M. in Intellectual Property is taught in English and is structured in three different phases stretching over 9 months, from June 2014 to February 2015.


The first phase from June to August 2014 consists of courses offered through

distance learning

via the Internet.This initial online stage provides the participants with a preliminary and homogeneous background.
The second phase marks the residential part of the program. It offers

face-to-face

classroom teaching, held at the International Training Centre of the ILO, in Torino from September 1 to December 12, 2014. Building upon an introductory review of the economic analysis of law, this phase analyzes IP protection both at national and international levels.
Lectures on the following Modules will be offered by professors and tutors as well as experts.
The third phase consists of the submission of the final version of the research paper. Each participant will be required to submit the final version of the research paper initially drafted during the second phase.
Submission and grading of the final research papers will conclude the program.
A Master of Laws (LL.M.) in intellectual property will be awarded upon successful completion and fulfillment of the requirements of the three parts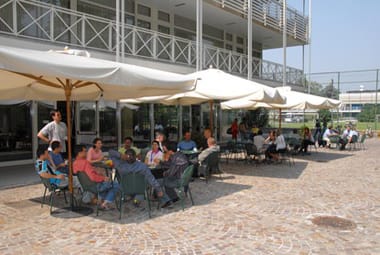 To be eligible for the Master Applicants must:


have successfully completed a first level university degree in Law, economics, engineering, medicine, chemistry, communication sciences or business administration.
be fluent in the English language (you may be required to provide evidence of English language ability)
Fees and Scholarships
The tuition fee for the course is 8000 Euro including training facilities, training materials, insurance and University registration fees.
Deadline for Application: 29 March 2014


A limited number of partial scholarships covering tuition fees and/or accommodation at the ITC-ILO campus are usually available for students from developing countries/transition economies on a competitive basis among deserving candidates who are unable to meet the full tuition plus accommodation costs.



Last updated Apr 2018