Master of Laws (LL.M.)
Home ›
LLM ›
Master of Laws (LL.M.)
Read more about this program on the institution's website
Program Description
The Master of Laws (LL.M.) degree program at the University of California, Irvine School of Law offers a first-rate legal education to lawyers, judges, government officials and others wishing to become educated about the legal system and practice of law in the United States. We offer a general LL.M. program that can be tailored to each individual's interests, thus uniquely equipping students with the knowledge and skills to excel in today's global legal community, whatever their personal and professional goals may be.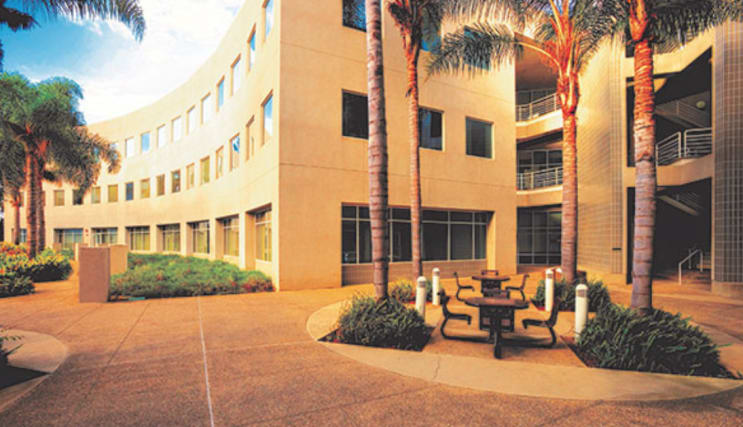 The program is a one-year, full-time, 24-credit course of study in advanced legal topics, designed primarily for lawyers trained outside of the United States. Students are required to take four courses: Introduction to American Law; Research, Analysis, and Writing in American Law; American Legal Practice in Context; and Professional Responsibility, Globalization, and the Legal Profession in the United States. For the remainder of their courses, students select from a broad range of courses across the upper-level curriculum. Dedicated staff are available to assist students in planning their course of study and, if desired, ensuring that students' coursework meets the eligibility requirements of California, New York, or other state bars.


Who should apply

Qualified applicants must have:
A law degree from their home country
Sufficient English language fluency to engage in the rigorous study of American law.

The application period for the LL.M. program is September 1 to May 15 each year. How to Apply >

Why Pursue an LL.M. at UCI Law?

World-Class Faculty
Classes at UCI Law are taught by a brilliant group of dedicated and welcoming faculty. Our faculty members are extraordinary scholars. A recent study ranked their scholarly impact as No. 6 in the country behind only Yale, Harvard, University of Chicago, New York University, and Stanford. Equally important, they are also superb teachers and devoted mentors. This unbeatable combination makes UCI Law a unique, dynamic and diverse intellectual community in which to learn and grow.


Impeccable Reputation
Individually and collectively, the faculty, staff, students, alums, and friends of the Law School have made UCI Law a place of excellence and innovation in teaching, scholarship, and public service. UCI Law had the highest ever debut ranking in U.S. News & World Report, and now is ranked No. 28 overall, No. 13 for Clinical Training, No. 23 in Legal Writing, No. 25 in Intellectual Property Law and Top 12 in Student Diversity. A vast majority of UCI Law students rate their overall educational experience as "Excellent," and report developing clearer career goals and acquiring job-related knowledge at a significantly better rate than the national average. (Law School Survey of Student Engagement – LSSSE).


Small Class Sizes
Our student-faculty ratio is among the best in the country at 7-1 and the average number of students in an upper-level class is 11 – this enables students to have more individual time with our outstanding faculty. We combine the best of a small, collegial and supportive environment with a large and renowned research institution.


Learning by Doing
Experiential learning is the core of our curriculum. We teach our students how to turn theory into practice and learn by doing, essential in developing practice-ready skills for lawyers. Public service is also at the very center of UCI Law's mission. Our programs provide students the opportunity and training to use their legal education to improve society.
Orange County, California Location
Our prime location in central Orange County, California ̶ one hour south of Los Angeles and one hour north of San Diego – makes UCI a highly attractive place to spend a year studying law. Located about 10 minutes from the beach, the UCI campus is situated in Irvine, California.
The city of Irvine has been ranked the safest city of its size in the U.S. for the 12th consecutive year. Among Irvine's many benefits are its pleasant year-round climate and easy access to many cultural, entertainment and outdoor attractions. In addition, Southern California is a vast, highly desirable and sophisticated legal market home to prestigious international law firms, regional firms, and prominent public interest organizations. Orange County boasts a large and diverse economy home to some of the world's largest companies as well as entrepreneurial small startups. The business climate offers an emphasis in a myriad of sectors, including real estate, high technology, international trade, healthcare and life sciences.
Last updated Oct 2020
About the School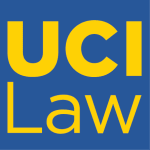 UC Irvine School of Law opened its doors to students in August 2009, the first new public law school in California in more than 40 years. UCI Law seeks to create the ideal law school for the 21st cent ... Read More
UC Irvine School of Law opened its doors to students in August 2009, the first new public law school in California in more than 40 years. UCI Law seeks to create the ideal law school for the 21st century by doing the best job of training lawyers for the practice of law at the highest levels of the profession. Recruited from prestigious schools, the faculty ranked sixth in the country in scholarly impact in a recent study. The student body has admissions qualifications comparable to those of student bodies at top 20 law schools. The school's innovative curriculum stresses hands-on learning, interdisciplinary study, and public service.
Read less