Master of Laws (LLM) in International Human Rights Law by Distance Learning (De Montfort University)
Home ›
LLM ›
Master of Laws (LLM) in International Human Rights Law by Distance Learning (De Montfort University)
Program Description
Improve your career prospects by gaining a Masters in International Human Rights Law while remaining in full-time employment
Course Overview
This unique programme will enable you to:
Analyse, interpret and apply the laws regulating international human rights.
Gain a competitive advantage in difficult market conditions - increase your skills at this crucial time.
Achieve a recognised UK university qualification while combining full-time employment with the study.
Learn from key industry practitioners and academics and benefit directly from their insight and invaluable commentary.
Apply your learning and new skills to your work immediately and help further your career.
Tailor the programme to your needs by studying your own unique combination of modules from this and other De Montfort LLM programmes.
Study at a faster pace – follow the 'accelerated route' and complete the LLM in 15 months.
Achieve the level you choose – postgraduate certificate and diploma levels also available.
EU Referendum Statement: UPDATE
In light of the outcome of the recent EU Referendum on the UK's membership of the European Union we wanted to reassure you that DMU remains as committed as ever to academic excellence as well as welcoming students from all countries, whether from Europe or the wider world.
De Montfort's flexible programmes will ensure that when changes happen you'll be in a position to understand and act on them immediately.
Course Structure
The course commences with an induction weekend in Leicester which takes place on 11th-12th September 2020, and the Core Module, (worth 30 credits) is then studied from September 2020 through to the end of December 2020 and is assessed by written coursework.
From January to December 2021, students choose two 30 credit modules or one 30 and two 15 credit modules (giving a total of 90 credits for the first year of study).
In the second year, January to December 2022, students take either one 30 credit module or two 15 credit modules and write a 15,000 word dissertation on a topic of their choice on a legal issue within the context of human rights law.
Module Choices
Students will all study the Core Module and will then specialise by choosing from the optional modules listed below.
Core Module
International Human Rights Law
Optional Modules
International Child Law
Freedom of Religion and the Rights of Minorities in International Law
European Convention on Human Rights
International Law
Negotiated Study
Social Justice
International Humanitarian Law
Gender, Sexuality and Human Rights
The Protection of Refugees in International Law
And you can tailor the course to fit your specific job role and industry by selecting modules from other LLM programmes as well.
Flexible Study Options
The International Human Rights Law courses form part of a wider LLM programme at Leicester De Montfort Law School and for added flexibility, in addition to the Human Rights modules available, students may choose to study modules from the other LLM pathways:
Sports Law
Employment Law and Practice
Environmental Law and Practice
Food Law
International Law
Medical Law and Ethics
Business Law/International Business Law
Available modules from other courses include:
Issues Relating to the Creation and Saving of Life; Mental Health; Expert Evidence; Issues Relating to the Termination of Life; Medical Negligence; Consent and the Situation of Incapacitated Patients; Patient Safety, Quality and Professional Regulation in Healthcare Law; Alternative Dispute Resolution; People Management within Organisations and Equal Opportunities in the Workplace.
To gain a named award in International Human Rights Law, the Core Module plus one full 30 credit module from the Human Rights Law modules must be studied. Thereafter, there is free choice across all modules.
Last updated Nov 2019
About the School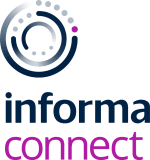 We are born out of Informa's rich history in enhancing individuals and businesses with knowledge. Our learning solutions equip professionals with the capabilities and network they need to progress and ... Read More
We are born out of Informa's rich history in enhancing individuals and businesses with knowledge. Our learning solutions equip professionals with the capabilities and network they need to progress and drive performance.
Read less