Master of Laws (LLM) in UK Financial Services Law, Regulation and Compliance
Home ›
LLM ›
Master of Laws (LLM) in UK Financial Services Law, Regulation and Compliance
Program Description
Combining academic study with a strong practical dimension, including input from high profile finance law practitioners to ensure you have an in-depth understanding and development in UK Financial Services Law, Regulation and Compliance.
Improve your career prospects by gaining a Masters from a university ranked Gold under the Teaching Excellence Framework (TEF).
Course Overview
The LLM in Financial Services Law, Regulation and Compliance by distance learning is a course that has been designed in response to the growing demand for legal education in the financial services sectors. This course is heavily UK focussed with specific reference to the areas of operational risk and stress testing; data protection in financial services organisations; global financial crime; the approved persons' regime and compliance; and supervision and enforcement. The course provides a programme of postgraduate study, intended to develop academic knowledge and awareness of issues in financial services law, and increase understanding of the legal dimension to activities taking place in the financial services fields. This includes the extent to which they might give rise to legal issues. As well as deepening the understanding of the law in the aforementioned areas, the focus throughout the programme also centres on the practical application of the law.
The Masters of Law programme is 2¼ years-long and comprises of eight compulsory modules, representing 30 credits for the introductory core and 15 credits thereafter (totalling 120credits; aligned to the fall-back award of a postgraduate diploma). The final 60 credits are attained through a single integrated research method and dissertation module, in order to achieve the full 180 credits required for the LLM Financial Services Law, Regulation and Compliance. Each of the modules provides a thorough grounding in the core components of financial services law, whilst referring to aspects and important points of law from all the other modules, so bringing together all the subject areas that comprise financial services law.
Course Structure
The course commences with an induction weekend in Leicester which takes place on 11th-12th September 2020, and the Core Module, (worth 30 credits) is then studied from September 2020 through to the end of December 2020 and is assessed by written coursework.
From January to December 2021, students study the next four 15 credit modules (giving a total of 90 credits for the first year of study).
In the second year, January to December 2022, students study the final two 15 credit modules and write a 15,000 word dissertation on a topic of their choice on a legal issue within the context of Financial Services Law, Regulation and Compliance.
Module Choices
Students will all study the Core Module and will then specialise by choosing from the optional modules listed below.
Core Module
The City of London and the Development of Financial Services Law
15 Credit Modules
Risk management and Stress Testing for Financial Services Organisations
Data Protection in Financial Services Organisations
Global Financial Crime
Compliance, Supervision and Enforcement
Financial Services Complaints and the Financial Services Ombudsman
Marketing Financial Services
Dissertation
Ideal For
The course is suitable for practising lawyers and industry professionals, specifically:
Legal professionals:
Bankers
Financial Advisers
Brokers
Business Standards Officers
Finance professionals:
Compliance Managers/Officers/Directors
Legal Accountants
In-house lawyers
Regulators
Money Laundering Reporting Officers
Auditors
Lawyer/Partner/Barrister/Solicitor – working in the financial services arena
The Accelerated Route
Students can undertake to do the course following the Accelerated Route and complete their LLM in 15 months. Students will enrol in September 2020 along with the other students on the programme and study the Core Module until the end of December 2020. Accelerated Route students will then undertake to study all of their modules and write their dissertation within the remaining 12 months (January to December 2021).
This is a very intensive but rewarding route and successful students will graduate with their LLM at the end of 15 months. Accelerated Route students are supported through the allocation of a special director of studies who will provide additional support and advice during their studies.
Why This Course?
Develop a deep and practical understanding of financial services law, regulation and compliance.
Critically evaluate the substantive legal principles and detailed regulatory requirements.
Cultivate a practical understanding of compliance issues.
Expand critical thinking and autonomous learning skills, to enable students to gain knowledge in an area of considerable commercial interest which will enhance employability potential in the financial services (and other regulatory) sectors.
Last updated Jan 2020
About the School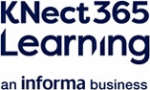 We are born out of Informa's rich history in enhancing individuals and businesses with knowledge. Our learning solutions equip professionals with the capabilities and network they need to progress and ... Read More
We are born out of Informa's rich history in enhancing individuals and businesses with knowledge. Our learning solutions equip professionals with the capabilities and network they need to progress and drive performance.
Read less