Program Description
Melbourne Law School's Master of Laws (LLM) is a graduate degree in law of the highest quality, with one of the largest subject ranges in the world. More than 180 subjects are offered in 2019.
Students enrolled in the LLM can choose from all subjects available in the Melbourne Law Masters, allowing them to tailor the degree to suit their professional aspirations and personal interests. Students may also choose to undertake the Master of Laws as a combination of coursework and a minor thesis.
Learning Outcomes
Graduates of the Master of Laws will:
Have advanced and integrated understanding of the complex body of knowledge in selected areas of law
Have expert, specialized cognitive and technical skills that equip them to independently:

analyze, critically reflect on and synthesize complex information, concepts and theories in selected areas of law
research and apply such information, concepts and theories to the relevant body of knowledge and practice and
interpret and transmit their knowledge, skills, and ideas to specialist and non-specialist audiences

Apply their knowledge and skills to demonstrate autonomy, expert judgment, adaptability and responsibility as a practitioner and learner in selected areas of law.
Subject Timing and Format
All subjects are taught in an interactive seminar style.
Around 90% of subjects are offered on an intensive basis.
Semester-length subjects are offered throughout the semester.
Class sizes normally range from 20 to 30 students. All subjects have a quota. This ensures class sizes are suitable to provide an optimal learning environment.
Intensive Subjects

Intensive subjects are ideal for busy professionals and provide an excellent opportunity to immerse in the subject content.
Subjects are taught over five days, either from Monday – Friday or Wednesday – Tuesday, excluding the weekend. This format enables students from interstate or overseas to fly to Melbourne to attend class.
Semester-length Subjects
Semester-length subjects are generally taught for two hours in the evening during the semester.
Subject Materials
Comprehensive reading materials are provided approximately four weeks prior to the commencement of an intensive class. It is expected that students undertake substantial reading before classes begin. Teachers and students are likely to be in contact with each other electronically from the time reading materials are released to the time assessment is due.
Class Attendance
Students must attend at least 75% of classes for each subject. It is currently not possible to undertake the course by distance learning.
Degree Structure
This course is available only for law graduates.
The course requires satisfactory completion of eight coursework subjects from those available in the Melbourne Law Masters. Students who have a law degree that is not from a common law jurisdiction are required to complete Fundamentals of the Common Law.
Students may take up to two subjects online from the Global Competition and Consumer Law program.
Minor Thesis option
The Master of Laws includes a Minor Thesis option. To undertake this option students complete four subjects drawn from the subjects prescribed by the Law School as part of the coursework program and a minor thesis (50 points of study) on a topic approved by the Law School.
Study Abroad at Oxford
Open to students enrolled in the Master of Laws.
FEE-HELP
FEE-HELP is a loan available to eligible Australian citizens for fee-paying graduate coursework programs.
Scholarships
International students may be eligible for two categories of Australian scholarships:
Australian Awards Scholarships
Endeavour Scholarships
Scholarships may also be provided by the government and non-government organizations in a students' home country. Please contact the relevant organization in your country for specific details.
Entry Requirements
Applicants must have completed:
A degree in law (LLB, JD or equivalent) leading to admission to practice, at honors standard, or equivalent or
A degree in law (LLB, JD or equivalent) leading to admission to practice, or equivalent; and two years of documented relevant professional experience.
Selection criteria
In assessing applications, the Selection Committee will consider:
Prior academic performance
Professional experience (if necessary).
The Selection Committee may seek further information to clarify any aspect of an application in accordance with the Admission and Selection into Course Policy.
Also, in considering whether to admit an applicant the Selection Committee will consider:
The quality of the degree(s) that the applicant has previously been awarded
The standing and reputation of the university or universities that awarded the degree(s)
The duration and type of work experience the applicant has obtained
The relevance of the applicant's work experience to the course for which they have applied.
Applicants without legal qualifications should note that subjects are offered in the discipline of law at an advanced graduate level. While every effort will be made to meet the needs of students trained in other fields, concessions will not be made in the general level of instruction or assessment. Most subjects assume the knowledge usually acquired in a degree in law (LLB, JD or equivalent).
English Language Requirements
All applicants must also meet the English language requirements of the University of Melbourne.
You can use TOEFL, IELTS, Pearson Test of English (academic tests) or CAE to meet the University's English language requirements. You must satisfy the requirements in one sitting and within the 24 months preceding application. The University of Melbourne TOEFL Institution Code is 0974.
IELTS* (academic English Only)
Y6.5 (with no band less than 6.0)
TOEFL (paper-based test)*
577 + TWE 4.5
TOEFL (internet-based test)*
79 +
Writing 21;
Speaking 18;
Reading 13;
Listening 13
Pearson Test of English (Academic)
58-64 inclusive & no communicative skill below 50
Cambridge English: Advanced/ Certificate of Advanced English (CAE)
58 + no less than Borderline in each skill.
*Required scores must be achieved from a single test report, even if you have sat for multiple TOEFL or IELTS tests.
Miscellaneous
Applications are accepted throughout the year. To help ensure subject availability we encourage you to apply as early as possible and preferably before the dates listed below. Yes, send me free info now!
Last updated Mar 2019
About the School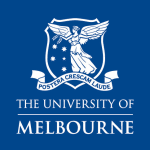 Melbourne Law School is a leader and innovator in legal education, and a vibrant place of learning that values ideas, excellence and intellectual exchange. Its rich history spans over 150 years.
Melbourne Law School is a leader and innovator in legal education, and a vibrant place of learning that values ideas, excellence and intellectual exchange. Its rich history spans over 150 years.
Read less