Official doctoral program in Ibero-American administrative law
Home ›
PhD ›
Official doctoral program in Ibero-American administrative law
Program Description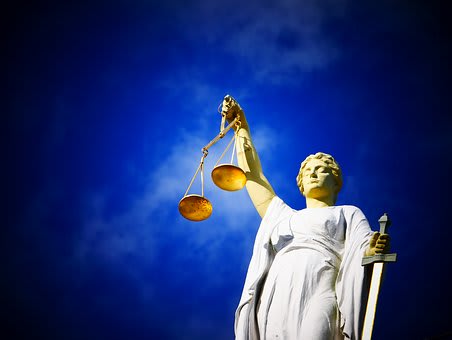 Introduction
The program of Doctorate in Ibero-American Administrative Law Is an official interuniversity degree that seeks to train doctors in Latin American Public Law, with competencies to develop scientific and professional activities preferably related to Public Administrations.
Participating Universities:
University of Coruña, Spain (coordinator)
University of Montevideo, Uruguay
University of Santo Tomás de Aquino de Tunja, Colombia
University Hispanoamericana, Nicaragua
University Monteávila, Venezuela
University of Guanajuato, Mexico
University of Veracruz, Mexico
National University of the Northeast, Argentina
University of Piura, Peru
National University of Litoral, Argentina
University Free School of Law, Costa Rica
Why study the degree
The Program on Ibero-American Administrative Law seeks to demonstrate the existence of a common law and common principles shared between Spain and Latin America.
The comparative study of the legal systems corresponding to the universities and countries involved in the Program guarantees a knowledge of the basic institutions of public law in a wide territorial and legal framework, with the possibilities that this entails from the point of view of the occupation .
Lines of investigation
These are the lines of research of this doctoral program:
Development activity
Administrative procedure and administrative procedure
Public administration and religious freedom
Constitutional bases of Administrative Law
Public and heritage property
Good Governance and Good Administration. Governance
Government Procurement
Culture. Cultural heritage
Sports. Sports law
Economic administrative law
Global administrative law
Sanctioning law
Fundamental rights and public liberty. Human rights.
Education
The administrator and his relations with the Administration
Energy
Foreign
Finance and Public Finance
Sources of the administrative legal order
History of Administrative Law
Administrative justice
Environment
New Technologies and Public Administration
Coastal administrative management
Land use planning and urban planning
Territorial and administrative organization
Staff serving the Public Administration
Administrative police
Principle of legality and administrative powers
Private property and administrative law. Forced expropriation
Civil protection
Liability of the Public Administration
Health
Maritime safety
Social Security
Security. Defending
Public services
Legal and public subjects
Specific Training Complements
In case the doctor does not have the complete previous training required in the program, his / her admission to the program may be conditioned to the surpassing of specific training complements, which may be subjects or modules of master and degree. The complements assigned to the same doctorate may not exceed 15 ECTS credits and may be made prior or simultaneous to the tuition in academic tuition in the program.
In case of simultaneous realization the students will have to register for these complements at the moment of formalizing the tuition of academic tutelage in the program, which must be surpassed in the maximum term of three consecutive quarters. Failure to do so will result in student disqualification from the program.
Formative Activities of the Program
It contains four types of activities:
Courses and activities of instrumental and methodological training : aim to train students in methodologies and cross-cutting tools fundamental to the development of the Thesis Project: PhD introduction day; Individualized methodological follow-up workshop; Language training courses for research; Course on management of online sources and databases for legal research.
Courses and complementary training activities, aimed at two objectives : firstly, fill the lack of training of students of the Doctorate Program (students can be instructed to undertake a bridge course, for example); Secondly, forge or reinforce the legal-administrative training of the doctoral candidate (through an Individualized Reading Plan for each doctoral candidate).
Advanced training course in Ibero-American administrative law , which aims to provide the student with a high level of training (will be held annually in the Pazo de Mariñán, A Coruña, Spain, without prejudice to the CAPD being able to recognize the character of advanced training course to Some other high-level training offer).
Research activities : in addition to the research activities of the doctoral thesis, the doctoral student must carry out research stays, presentations at specialized scientific congresses, elaboration of research articles, etc.
Professional and academic outputs
Teaching and research career
Advocacy
Legal advice to companies and / or Public Administrations
Work in Public Administrations and national or transnational public law bodies
Last updated Mar 2020
About the School
The University of A Coruña is a public institution whose primary objective is the generation, management and dissemination of culture and scientific, technological and professional knowledge through t ... Read More
The University of A Coruña is a public institution whose primary objective is the generation, management and dissemination of culture and scientific, technological and professional knowledge through the development of research and teaching.
Read less
A Coruña ,
A Coruña ,
A Coruña ,
A Coruña ,
A Coruña ,
A Coruña ,
A Coruña ,
A Coruña ,
Ferrol ,
Ferrol
+ 9 More
Less