Online LL.M. in U.S. Law for International Lawyers
Home ›
LLM ›
Online LL.M. in U.S. Law for International Lawyers
Program Description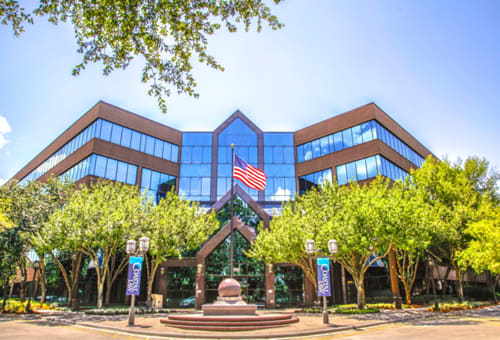 Florida Coastal School of Law (Coastal Law) was the first U.S. law school to offer the LL.M. Masters of U.S. Law for International Lawyers degree entirely online. Using the latest virtual classroom technology, students can listen to pre-recorded lectures at their convenience. Students also have the opportunity to join distinguished U.S. law professors in live, interactive review sessions. All students have access to the Desire2Learn online learning management platform, where they can view reading materials, take practice quizzes, watch podcasts, and interact with their professors and classmates in discussion boards. Upon enrollment, students are provided with access to premier online legal research databases, including LexisNexis and Westlaw, as well as the Coastal Law Library electronic database. LL.M. students are also able to join student organizations and participate in on-campus student and alumni events, including networking activities and law symposia. They are invited to participate in the annual Florida Coastal School of Law graduation ceremony in Jacksonville, Florida each May. Although we welcome the opportunity for our U.S. Law LL.M. students to visit our campus, they are not required to do so.
Unlike other U.S. Law LL.M. programs, Coastal Law does not require students to leave their jobs and families for a year to come to the U.S. Instead, Coastal Law offers a high-quality legal education that is available to students who live anywhere in the world. All students need is a computer, an Internet connection, and the desire to advance in their careers with a U.S. law degree.
Program Courses: Coastal Law's J.D. program is accredited by the American Bar Association (ABA) and the online U.S. Law LL.M. program has the acquiescence of the ABA. The 26 credit hour program typically takes one year to complete and provides a comprehensive overview of U.S. law, enhancing the ability of students to meet the academic qualifications required to take a U.S. bar exam. The courses and the program are designed, specifically, for foreign-educated attorneys and take into consideration that most of the U.S. Law LL.M. students are not native English speakers. The program covers core academic subjects commonly tested on U.S. bar exams, including Constitutional Law; Civil Procedure; Evidence; Contracts and Sales; Criminal Law and Procedure; Real Property; Professional Responsibility; Business Organizations; Torts; Wills, Trusts, and Successions; and Legal Analysis, Reasoning, and Communication. Coastal Law's U.S. Law LL.M. curriculum meets the requirements for both the California and Washington State Bar exams. Additionally, students may take two credit hours of electives from our online LL.M. Program in Logistics and Transportation. These electives include courses in International Business Transactions, Immigration Law, Customs Law, etc.
There are three semesters each year in the U.S. Law LL.M. program, Fall, Spring, and Summer. Students may begin the program in any of these three semesters. Coastal Law accepts applications to the U.S. Law LL.M. program on a rolling basis. The next start date for the Summer 2017 term is May 10, 2017.
Program Faculty Members: The faculty of the U.S. Law LL.M. program consists of a distinguished group of law professors from Coastal Law and other ABA-accredited law schools. These professors are leading scholars in their fields, and many are also former practitioners who bring the combination of practical experience and legal scholarship into the online classroom setting. Our professors enjoy interacting with their students and sharing their experience and knowledge of U.S. Law. All of our U.S. Law LL.M. professors have completed training in online teaching and have substantial experience teaching in an online setting.
Tuition: Tuition for the program is $765 per credit hour for a total cost of $19,890. Tuition for non-degree seeking students is $1,300 per credit hour. This is a fraction of the cost of other LL.M. programs in the U.S. Students can pay for the program as they go along each semester. Reading materials are included in the cost of tuition and there are no additional student fees or costs.
Admissions Qualifications: To qualify for admission to the U.S. Law LL.M. program, applicants must have obtained their first degree in law from a country outside of the U.S. Admission to the program is based upon a number of factors, including academic performance, work experience, and the applicant's personal statement.
Applicants should apply through the Apply Online page of Coastal Law's LLM website. Three items are needed for Coastal Law to review an application: the electronic application (with a personal statement and resume attached to it), an official transcript submitted for evaluation to a California Bar-approved evaluation service (such as A2Z Evaluations) and, with some exceptions, a TOEFL or IELTS score. The U.S. Law LL.M. program does not require letters of recommendation or any additional documents.
Contact: Please contact Associate Dean of Strategy and Innovation Margaret Ioannides by email MIoannides@fcsl.edu or phone +1.904.256.1158 if you have any questions about the program.
You may also contact the LL.M. Admissions Team at +1.904.256.1268.
Anybody requiring assistance in Spanish may also contact Academics Director-Non J.D. Programs, Ana Rexach at arexach@fcsl.edu or at (904) 256-1225.
Florida Coastal School of Law, LL.M. (Master of U.S. Laws) https://fcsl.edu/us-law-llm 8787 Baypine Road Jacksonville, FL 32256
Last updated Nov 2018
About the School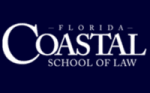 Florida Coastal School of Law (Coastal Law) is located in Jacksonville, Florida in the United States. Florida Coastal School of Law's J.D. program is accredited by the American Bar Association (ABA) a ... Read More
Florida Coastal School of Law (Coastal Law) is located in Jacksonville, Florida in the United States. Florida Coastal School of Law's J.D. program is accredited by the American Bar Association (ABA) and its online LL.M. programs have the acquiescence of the ABA
Read less