Online Logistics and Transportation LL.M. Program
Home ›
LLM ›
Online Logistics and Transportation LL.M. Program
Program Description
Coastal Law offers the only LL.M. degree in Logistics and Transportation in the U.S. Courses in either the 24-credit LL.M. program or the 12-credit Certificate Program include practical, "hands-on" instruction in the following areas: global risk compliance, contracting skills (both domestic and international), personnel matters and labor relations, international trade and business transactions, fines and penalties, transportation insurance, maritime law, and trucking, railroad, and aviation liability and litigation. The next start date for the Summer 2017 term is May 10, 2017.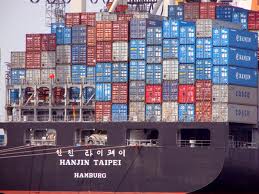 To learn more about the importance of the logistics industry in the world market and how this program prepares students to enter and be successful in this industry, please visit Coastal Law's Logistics and Transportation website.
The program is entirely online and can be completed in approximately one year. Law school graduates are required to complete 24 credits in order to obtain a Master of Law (LL.M.) degree or 12 credits in order to obtain a Certificate in Logistics and Transportation Law. Non-lawyers may enroll in the program and obtain a Certificate in Logistics and Transportation Regulation after completing twelve credits.
Each academic year, there are five eight-week terms. Each term has seven weeks of classes and one week for the preparation of final assignments. A few of the courses offered include Administrative Law for Transportation Professionals: Adjudication and Judicial Review, Employment Law for Transportation Professionals, Customs Regulation, Transportation Insurance, Trucking Liability, Ocean Marine and Inland Marine Cargo Insurance, and Contracting Fundamentals for the Department of Defense.
Accomplished Coastal Law professors and practicing attorneys teach the Logistics and Transportation courses. The faculty includes a licensed customhouse broker, a former administrative law hearing officer, distinguished members of the military, and corporate counsel for large logistics companies.
Applications for this program are accepted on a rolling basis. Students may matriculate into the program only at the start of each semester (Fall, Spring, Summer). The cost of the program is $600 per credit hour.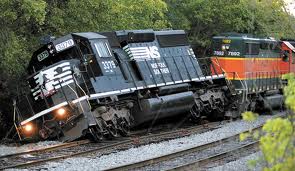 Contact:
Please contact Associate Dean of Strategy and Innovation Margaret Ioannides by email MIoannides@fcsl.edu or phone +1.904.256.1158 if you have any questions about the program.
You may also contact the LL.M. Admissions Team at +1.904.256.1268.
Anybody requiring assistance in Spanish may also contact Academics Director-Non J.D. Programs, Ana Rexach at arexach@fcsl.edu or at (904) 256-1225.
Florida Coastal School of Law, Logistics, and Transportation Law http://www.fcsl.edu/logistics
8787 Baypine Road Jacksonville, FL 32256
Last updated Nov 2018
About the School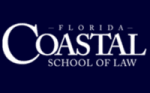 Florida Coastal School of Law (Coastal Law) is located in Jacksonville, Florida in the United States. Florida Coastal School of Law's J.D. program is accredited by the American Bar Association (ABA) a ... Read More
Florida Coastal School of Law (Coastal Law) is located in Jacksonville, Florida in the United States. Florida Coastal School of Law's J.D. program is accredited by the American Bar Association (ABA) and its online LL.M. programs have the acquiescence of the ABA
Read less