4 Most Exciting Countries to Study Law in 2023
So where's the best place to earn a law degree? Well, that depends on what kind of career you want. As you'll see, getting a degree from a prestigious European university can be a pathway into a rewarding role in international human rights law or a jet-setting career negotiating deals between the biggest companies in the world. Alternatively, you might be more interested in emerging new technologies set to revolutionize the legal world. If so, we can point you in the right direction for that, too. So here are the four most exciting countries to study law in 2020.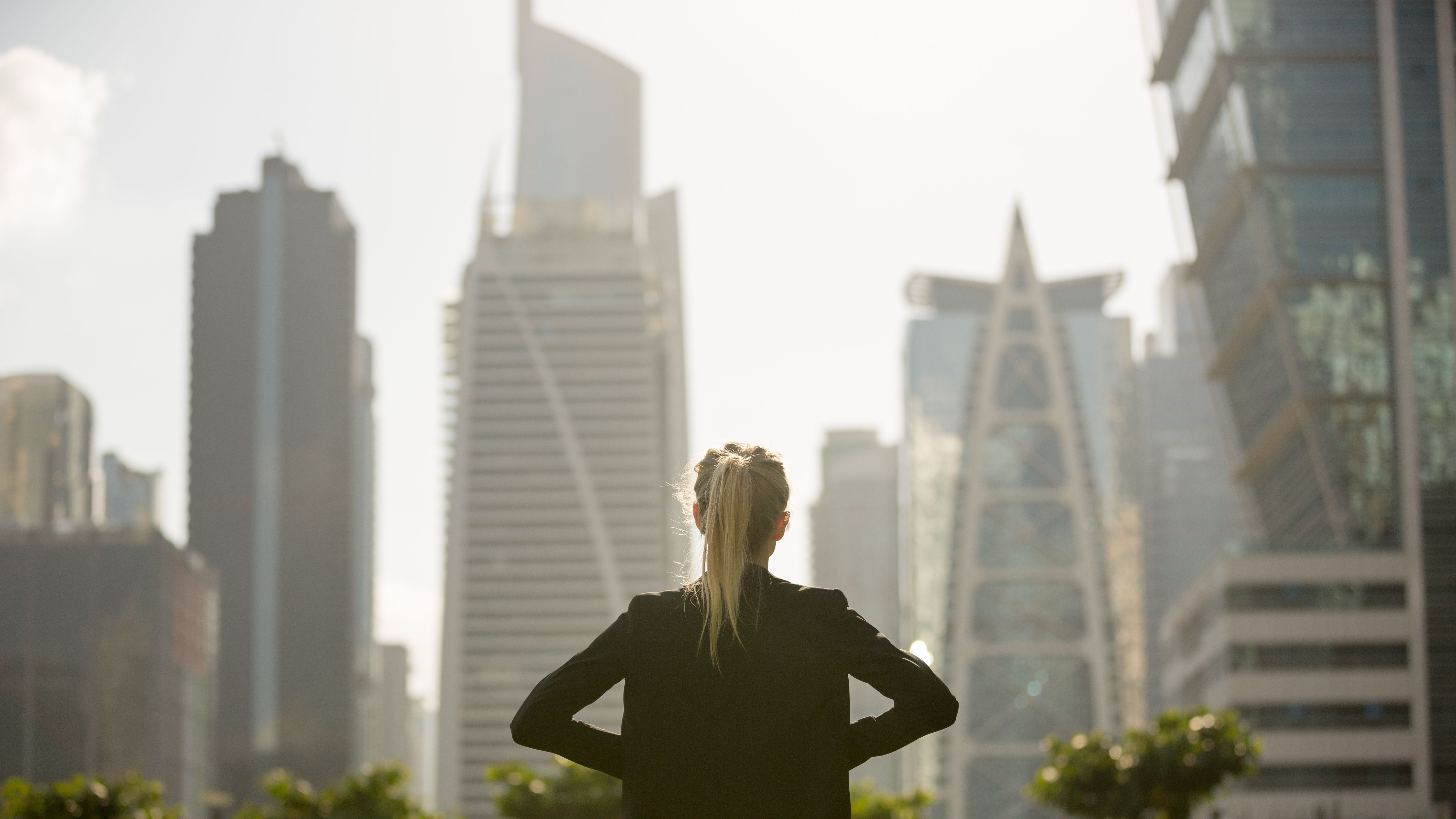 USA
The USA is still one of the most popular destinations for law students. It's home to the number one ranked law school in the world, Harvard Law School, while Yale, Stanford, and Columbia University are also in the top ten.
Students who want to pursue a law degree in the US have a considerable range of options. The US has over 200 law schools across the country, many of which offer online modules and courses for students looking for a more flexible approach to their learning. And this is just one of the innovative new learning approaches which are becoming the norm in US law schools. Alongside lectures, seminars, and placements, many schools are already using AI and touch-screen technology to create a more interactive and immersive learning experience.
A LLB degree from a reputable law school is a major step toward a long and well-paid career. If you stay in the US, you can expect a starting salary of around $55,000. As you work your way up, you could soon be earning as much as $187,000 per year. Also, a US law degree can help you secure work all around the world as a barrister, legal clerk, court transcriber, and solicitor. What's more, you could move into a related field, such as journalism, investment banking, teaching, or politics.
The USA is also the place to go if you want to explore the next frontier in the legal world. Back in 2008, Michael Dodge became the first law school graduate to receive a space law certificate in the United States. He's now an assistant professor in the Department of Space Studies at the University of North Dakota. Along with leading academics from several other space schools in the USA, Dodge is doing pioneering work on the ethics of space travel, its potential for commercial use, and international defense law.
The UK
Every year, over 20,000 international students decide to study law in the UK. Students are attracted by world-renowned schools such as the London School of Economics, as well as the exciting career opportunities which come from holding a UK law degree.
The British legal system is around 900 years old and is generally considered as one of the most rigorous and well-respected systems in the world. Over a third of the world's population, including those in the USA and India, live under a legal system heavily influenced by English common law. As such, English law forms the basis of much international law, administering large commercial deals between governments and multinational companies.
Unsurprisingly, the UK is a hub for the global legal world. Four of the world's top ten law firms have headquarters in the UK (two sharing headquarters with the US and two solely headquartered in London). Clifford Chance, in addition to its headquarters in London, has offices in over different 20 countries. And with 70% of its lawyers working outside the UK, Clifford Chance is just one of many UK firms offering exciting international employment opportunities for new graduates. Also, London-based Allen & Overy has 44 offices in 31 countries, with nearly 2,300 lawyers.
And if you really want to get stuck into one of the most significant legal issues of the next few years, you should definitely study and practice in the UK. On the 31st of January this year, the UK officially left the European Union. However, this is far from the end of Brexit negotiations. The UK government is, at time of writing, negotiating trade deals, drafting new laws, and trying to find compromises on difficult issues such as access to fishing waters, energy supply, and the licensing and regulation of medicines. Businesses and other organizations will also need to reassess the way they do things to stay in line with any post-Brexit legislation. All of this requires plenty of lawyers. In other words, there is lots of work for legal professionals interested in building a new, post-Brexit European consensus.
Australia
If you are interested in the exciting new field of legal tech, it's time to head down under in your pursuit of a legal career! Australia is leading the way in the design and implementation of computer-based legal services. The latest innovations range from data analytic programs for in-house legal teams to blockchain-based legal advice services delivered by AI and automated software.
The Australian legal tech industry is a young, dynamic, and entrepreneurial market with huge potential for anyone interested in kickstarting their own ventures. A recent study found 50% of Australian legal-tech firms have one founder, while 30% have two. It also found up a third of these owners are aged between 31 and 40.
But as automation makes inroads into the Australian legal industry, doesn't that mean less work for 'real' lawyers? Not necessarily. Robot lawyers are great at 'simple' tasks such as research and data analysis. However, they are still a long way from performing the kind of high-level abstract reasoning required to understand (and argue for) ideas such as property law and human rights.
Moreover, as these technologies begin to take care of the more mundane aspects of legal administration, human lawyers can dedicate extra time and effort to casework and negotiating better deals for their clients. Automation many also significantly reduce operating costs, meaning law firms can provide services at a lower price to clients. Subsequently, millions around the world may soon have more access to unprecedented levels of legal services and representation. To look at it another way, it seems like the little guy may no longer be priced out of a system that was designed to create a sense of equality and justice for all citizens.
Explore Bachelor of Law programmes in Australia.
The Netherlands
The Netherlands has a reputation for being an open, liberal, and forward-thinking nation. And it's well deserved. In 2012, the Rule of Law Index compared 97 national legal systems and found the Dutch system is one of the most democratic in the world. It scored particularly highly in metrics like civil law, transparency, and trust.
It's where you will find the International Court of Justice, which is the principal judicial organ of the United Nations. The Netherlands is also home to the international policing organizations Eurojust and Interpol, as well as the Prohibition of Chemical Weapons (OPCW) and the International Criminal Court.
The Netherlands was one of the original members of the EU (or, as it was when it was started, the European Coal and Steel Community), and its foreign policy is geared towards promoting the rule of law, human rights, and democracy across the globe. In addition, the Netherlands' military plays a leading role in NATO, participating in conflict management and peacekeeping in some of the most volatile regions in the world.
And with a collection of first-rate law schools with a global reputation, studying in the Netherlands is an excellent base for building a law career in world-leading organizations, NGOs, government, or multinational businesses and law firms.
So, as a budding lawyer, where are you buying those plane tickets to?!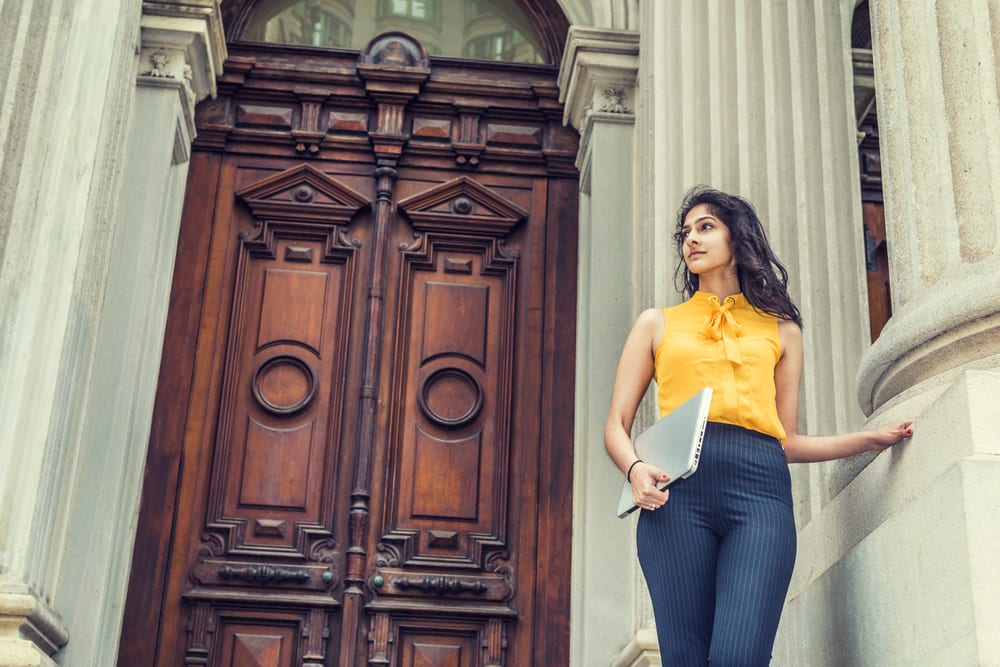 Find your perfect program
Use our search to find and compare programs from universities all over the world!
Law Studies
After graduating with a degree in English literature and creative writing, Ashley worked as a bartender, insurance broker, and teacher. He became a full-time freelance writer in 2016. He lives and writes in Manchester, England.
Find a program in these categories