9 Movies All Law Students Should See
Keystone Team
Dec 16, 2015
With winter already here, you just might find yourself wishing for some cosy warm time indoors...or on the couch wrapped up in a blanket. And there's no better way to do that than with a bucket of popcorn and a good flick. But how will you choose between the millions of movies? Why not enjoy a fresh take on the concept of school-life balance by working your way through our list of nine movies pertaining to all things law and lawyers. Whether you like your movies dramatic, educational, action-packed, suspenseful or falling down funny, there's something on this list for everyone.
1. Best Dramatic Film: Kramer Vs. Kramer
Feel like a good cry? If so, this good old-fashioned tearjerker is for you. Dustin Hoffman won an Academy Award for his portrayal of Ted Kramer, the beleaguered advertising agent engaged in a brutal custody fight with his wife Joanna (Meryl Streep) over their beloved son, Billy. Character assassinations abound and damaging facts emerge all culminating in a satisfying ending. In addition to Hoffman's Oscar, the film also took home the honors of Best Picture, Best Director, Best Adapted Screenplay, and Best Supporting Actress for Streep.
2. Best Classic Film: 12 Angry Men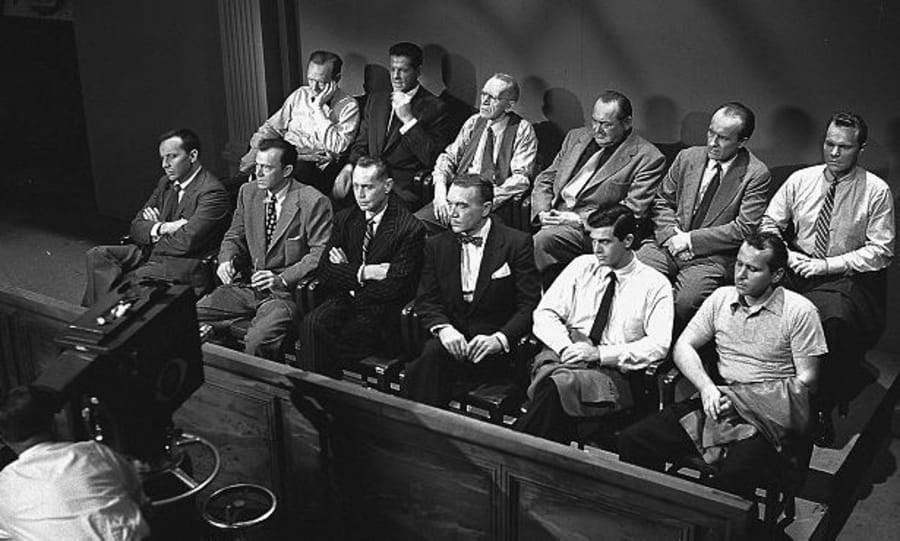 What goes on behind closed doors during jury deliberations? This piece takes a look into the jury room during a seemingly "simple" murder trial with a single dissenting jury member (Henry Fonda as "Juror 8"). Between new developments related to the case and the unfurling of juror prejudices and preconceptions, this 1957 Sidney Lumet-directed flick is a veritable roller coaster ride. And while the film was remade in the late 90s we urge you: see the original. After all, how many movies are selected for preservation in the United States National Film Registry by the Library of Congress for being "culturally, historically, or aesthetically significant"?
3. Best Historical Film: Judgment at Nuremberg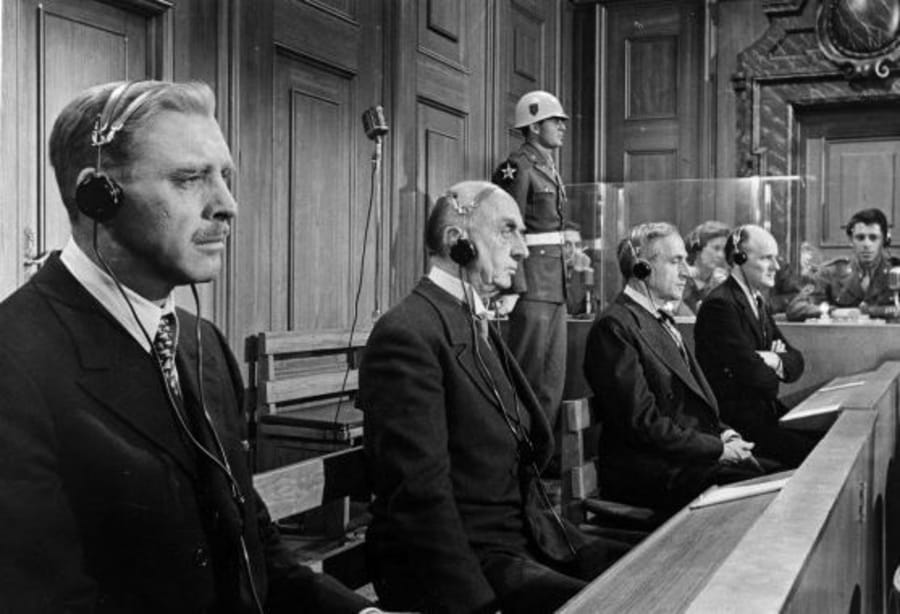 The search for the truth and the subjectivity of "the right thing to do" are just a few of the themes of this acclaimed 1961 movie starring Spencer Tracy as Judge Dan Haywood, a man tasked with the unenviable job of presiding over the trial of four Nazi judges allegedly guilty of war crimes. How Haywood reconciles history, the law, and his own personal sense of morality holds up today. In fact, we'd call this one a must-see for modern-day law students -- particularly those interested in judges and judging.
4. Best Thriller: A Few Good Men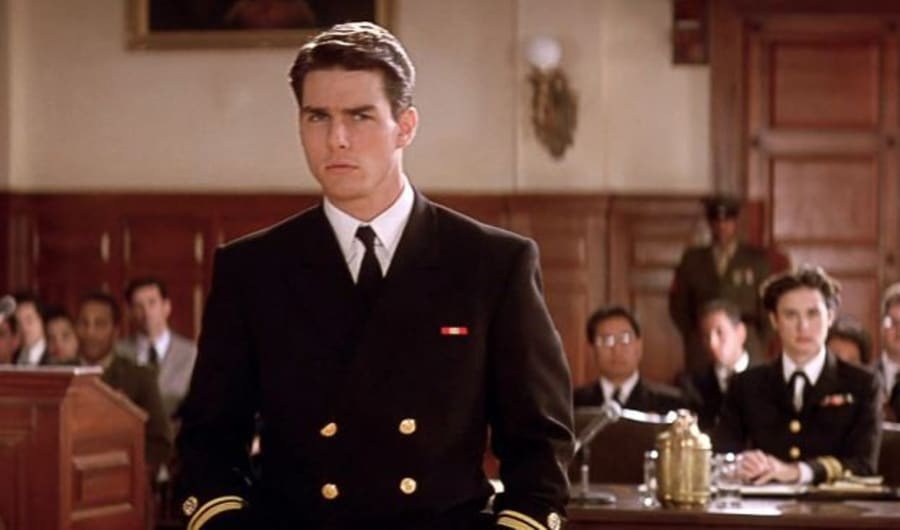 "You can't handle the truth!"
Now that we've gotten that out of the way, there are plenty of other reasons to see this dramatic courtroom thriller featuring Tom Cruise as Navy lawyer LT Daniel Kaffee. Known for his penchant for plea bargains and having never before seen action inside a courtroom, Kaffe finds himself tasked with defending two U.S. Marines accused of killing a fellow Marine in Cuba. Throw in Jack Nicholson, the growing likelihood of a top-down conspiracy, and one of the most unforgettable lines in movie history, and this 1992 Rob Reiner film will have you on the edge of your seat...even if you already know exactly what's going to happen.
5. Most Cynical (And Yet Enjoyable): Thank You For Smoking
Picture this: you're Big Tobacco's smooth-talking, spin-wielding chief spokesman, and yet you're also a parent trying to set a good impression for your impressionable tween. Written and directed by Jason Reitman, Thank You For Smoking takes satirical comedy to entirely new levels. The movie is jam-packed with star power, including Aaron Eckhart, Maria Bello, Sam Elliott, Katie Holmes, Adam Brody, Rob Lowe, William H. Macy, Robert Duvall, and J.K. Simmons. It also features one of filmdom's most creative attempts at murder.
6. Best Comedy: Legally Blonde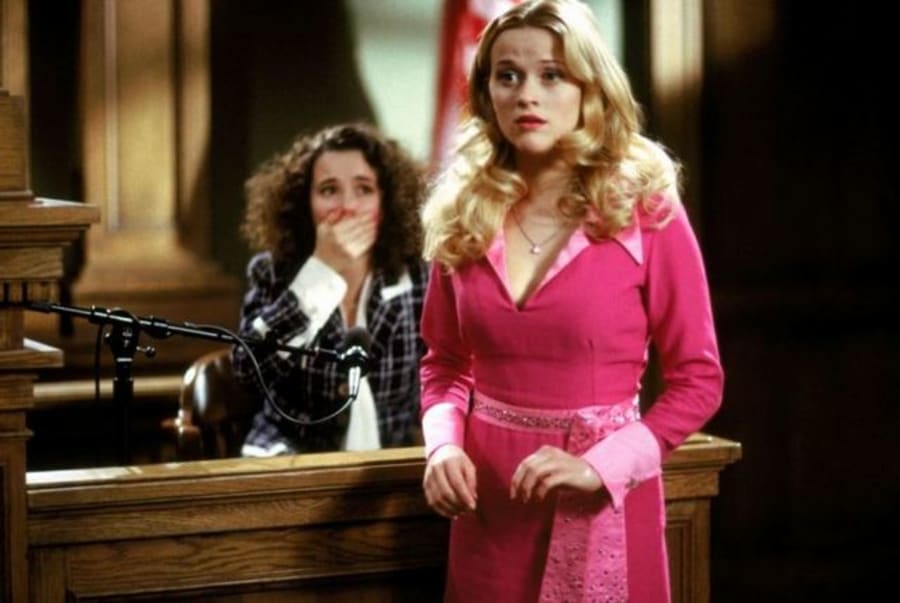 File this one under "Guilty Pleasure." It's not high art, but that's no reason not to enjoy this funny flick about newly jilted sorority girl Elle Woods (Reese Witherspoon) who applies to Harvard Law School in the hopes of winning back her ex-beau only to discover a higher purpose. (And a handsome young law student, natch.) Throw in Elle's adorable dog, fuchsia-forward wardrobe, and the unforgettable "Bend and Snap," and Legally Blonde is the perfect feel-good holiday confection.
7. Most Inspirational: To Kill a Mockingbird
Whether you've seen it 100 times or you're just discovering it, this 1962 film based on Harper Lee's 1960 Pulitzer Prize-winning novel took home three Academy Awards, including one for star Gregory Peck in the heroic role of Atticus Finch. Making the grade on nearly every list of best movies ever made, To Kill a Mockingbird takes on difficult subjects like racism, poverty, and human nature with an extraordinary combination of skill and grace. Plus, we dare you not to fall in love with Gregory Peck.
8. Most Inspired: Erin Brockovich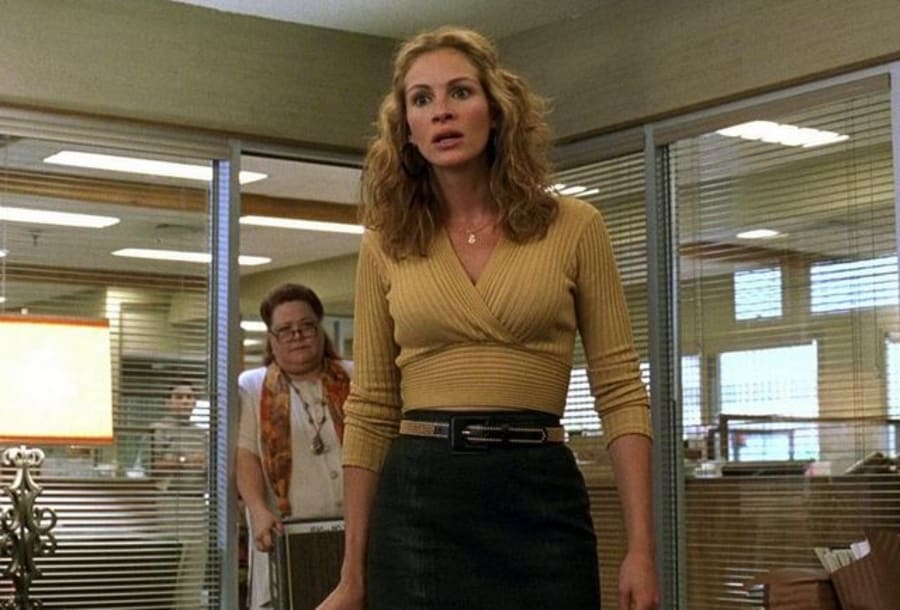 Julia Roberts takes on the role of the real-life eponymous heroine, a legal assistant on a mission to bring down a power company guilty of corroding a city's water supply leading to a rash of cancer deaths. Based on a true story, this 2000 biographical film reinforces the fact that one person can indeed make a difference. The film was nominated for five Academy Awards, but Julia Roberts was the only winner taking home the Best Actress statue.
9. Most Relevant: Runaway Jury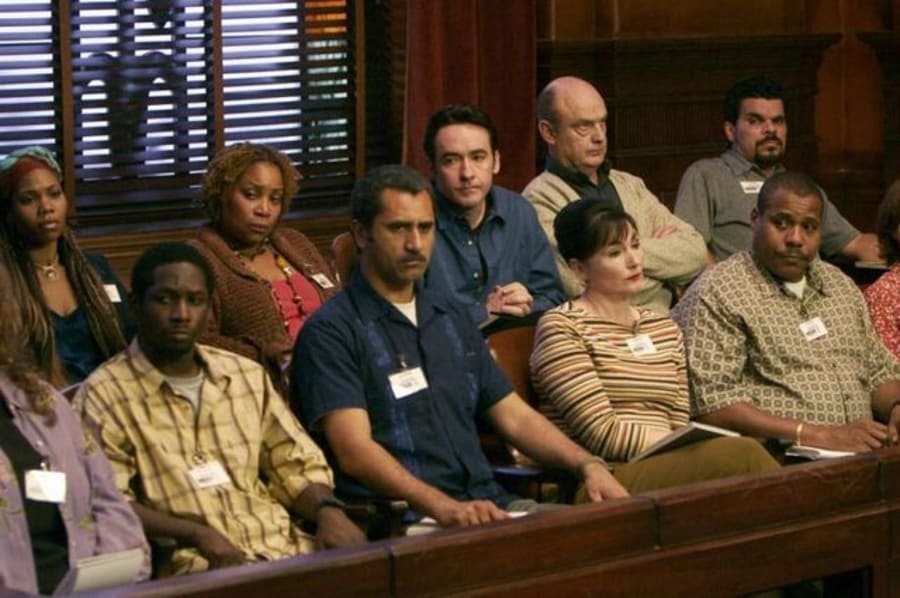 With gun control one of today's most hotly contested issues, this 2003 legal thriller based on a John Grisham novel remains timely. When a day trader is shot at his workplace by a disgruntled ex-coworker, his widow sues the gun manufacturer for gross negligence. As if that alone weren't compelling enough to watch, factor in an idealistic lawyer, jury tampering, and an all-star cast including John Cusack, Gene Hackman, Dustin Hoffman and Rachel Weisz, and this one's a winner. One caveat? If you're looking for realism, look elsewhere: Rotten Tomatoes describes the film as "implausible but entertaining."
Do you have a favorite legal comedy, thriller, drama, or other? If so, let us know in the comments below!