Five Cities Where You Can Surprisingly Study in English
You've heard it before, and you'll hear it again – studying abroad isn't just for language students! And it's not just a semester in England or Australia so you'll have something interesting to talk about at interviews. There are lots of exciting – and surprising – places that an English-speaking student can get valuable international study experience. But why study abroad in a non-English-speaking country if you're not a language student? Studying in English while abroad gives students the opportunity to gain degree-specific credits and international experience, even if they don't speak a second (or third) language. Studying primary degree subjects in English also encourages students to learn the host language in their spare time. By now, most students have heard that countries like Norway and Finland offer many English-language study opportunities, but the ability to study in English also allows students the chance to study in places that may have seemed inaccessible. Countries like China and India offer the chance to learn languages that are becoming essential to the increasingly global job market, while English-language programs in some of Europe's smaller countries allow students to get off the beaten track. Studying in a non-English-speaking country can also challenge students to approach culture and travel in new ways, which can develop valuable skills for the future. We've done some reconnaissance on five dynamic cities where you can study in English abroad!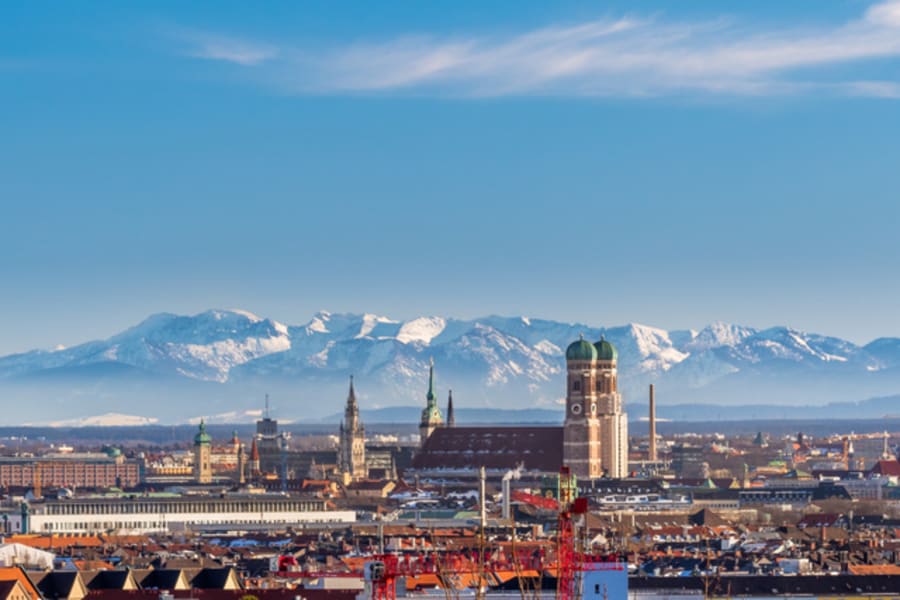 1. Munich, Germany
Munich is the quintessential German experience. As the unofficial capital of Bavaria in southern Germany, Munich captures all the cliches of beer halls and dirndls, with a good dash of modern sophistication and quirky charm. The city is small enough to explore comfortably by foot but is also home to Technischen Universität München and Ludwig-Maximilians-Universität München, both highly ranked universities with large international student populations and English-language offerings. Munich is also home to the headquarters of both BMW and Allianz, so the city has a lot of opportunities for students hoping to extend international experiences.
Browse law programs in Germany
2. Monterrey, Mexico
Learn Spanish while studying in English in Monterrey, Mexico! The capital of the northeastern state of Nuevo León is a business hub and the second wealthiest city in Mexico, with museums, a historic center, and plenty of picturesque natural beauty. It's also boasts several institutions of higher education where students can study in English, but there are plenty of opportunities to learn or improve your Spanish. Monterrey is less than two hundred miles from the US border, and the city has a vibrant international and independent spirit.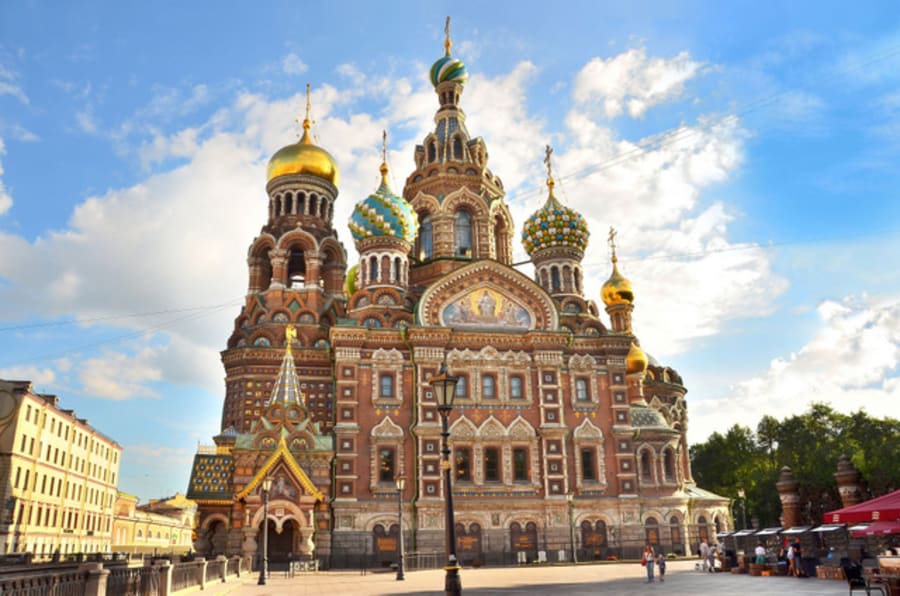 3. Saint Petersburg, Russia
Sometimes called the Venice of the North, Saint Petersburg in western Russia is a city with modern clout and historic beauty. Saint Petersburg was once the capital of the Romanov Empire and is still a bustling metropolis with a vibrant art scene and a number of prestigious academic institutions. The universities of Saint Petersburg boast more than forty Master's degrees offered in English, so students can earn world class-class credentials while learning Russian along the city's canals.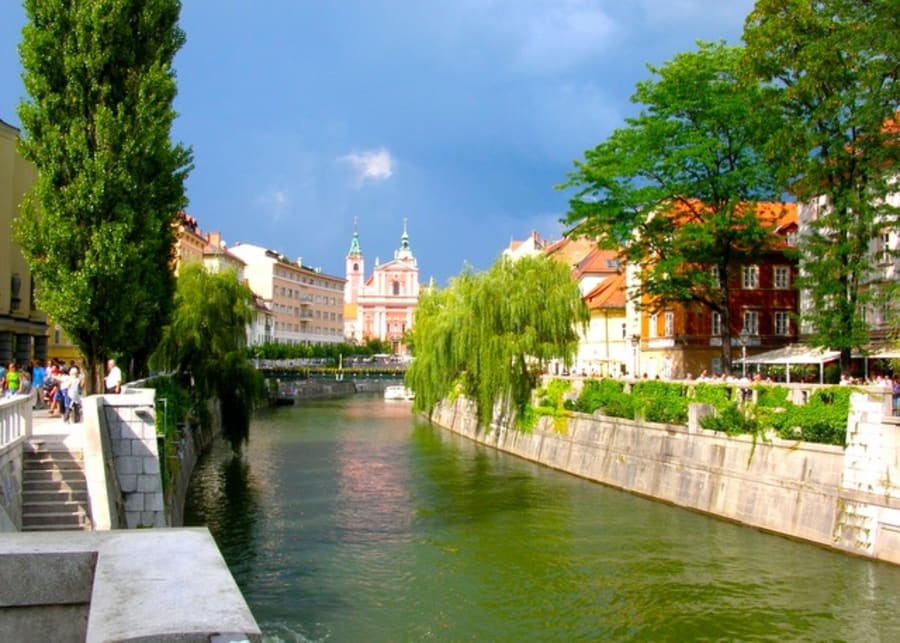 4. Ljubljana, Slovenia
The capital city of Slovenia may be difficult to pronounce, but it's an easy place to be a student. The city, one of the greenest in Europe, is located in the heart of Slovenia, which is itself in the center of Europe. This gorgeous, playful city is a gateway to the rest of Europe, but students who study at one of its universities might never want to leave. Slovenia is built for international students, with inexpensive housing, English-taught programs, student offers, cheap transport, and government-subsidized student meals. The country offers summer beaches, winter skiing, and the capital is an architecture student's dream. And, while many Slovenian's speak English, perhaps after a bit of tongue-twisting you'll be able to say Ljubljana...three times fast!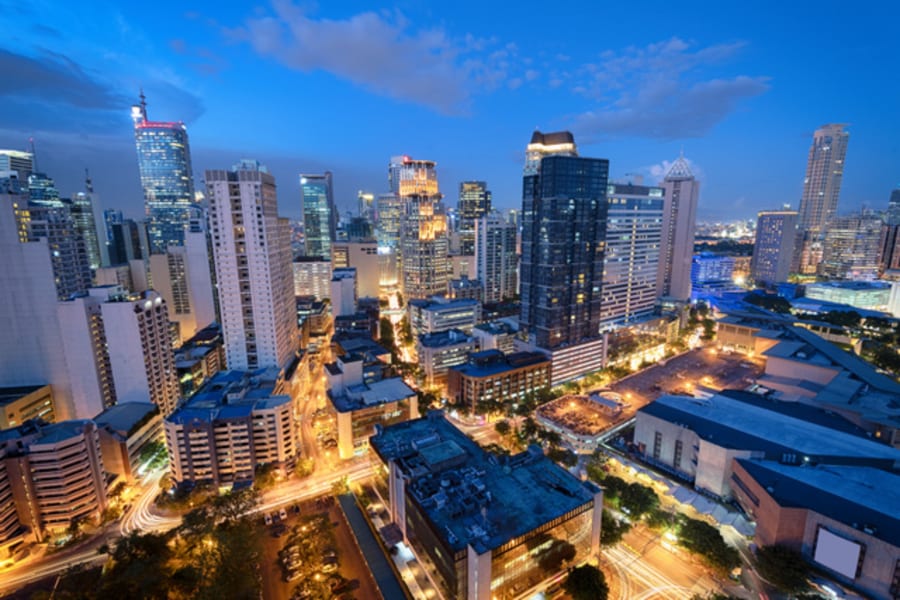 5. Manila, Philippines
Do you want to study in an inexpensive, exotic, modern city where most of the locals speak English with a perfect American accent? Look no further than Manila, the capital city of the Philippines. Manila is a vibrant city with a colonial past and modern ambitions. Thanks to low-cost programs taught in English, the Philippines is rapidly becoming one of the most popular destinations for English-learners and international students. Applications for study permits have tripled in the last four years, and students who enroll in Filipino institutions are rarely disappointed. Besides competitive programs with low tuition, the Philippines offers students a chance to experience the unique culture and beauty of this island nation. And, if you're hoping to pick up a foreign language during your study abroad experience, Taglish – a mixture of the Filipino language, Tagalog and English – could be the amusing challenge just for you.