How To Choose A Law School
When making the choice to pursue a career as a lawyer, one of the most important decisions to make is where you'll attend law school. Here's what you need to know when it comes to making sure the law school you've chosen is the right one for you.
Academic diversity
When it comes to selecting a law program, academic diversity is key, according to assistant dean of admission and financial aid at UC Davis School of Law, Kristen Mercado. While many students come from traditional political science backgrounds, Mercado stresses the importance of joining a program that pulls students from all majors. Having an array of students will strengthen the knowledge offered in the programs, as well as make you a more-rounded law student. She also encourages students to take courses that improve their writing and research skills.
Location
As you're going to spend the next two to three years of your life at your law school, location is everything. Make sure you're selecting a school that's in a city or country you want to live in, and can see yourself thriving in for the next several years. According to New England Law, location "affects your internship and other experiential learning opportunities, alumni and professional networks, post-grad job prospects, and more." Additionally, many students make connections with the local law community while in school, so if you're planning to start your career, choose a law school in the area you hope to practice someday. Make sure to check the availability of lawyer positions in the area you hope to practice in, as well as the median salary ranges.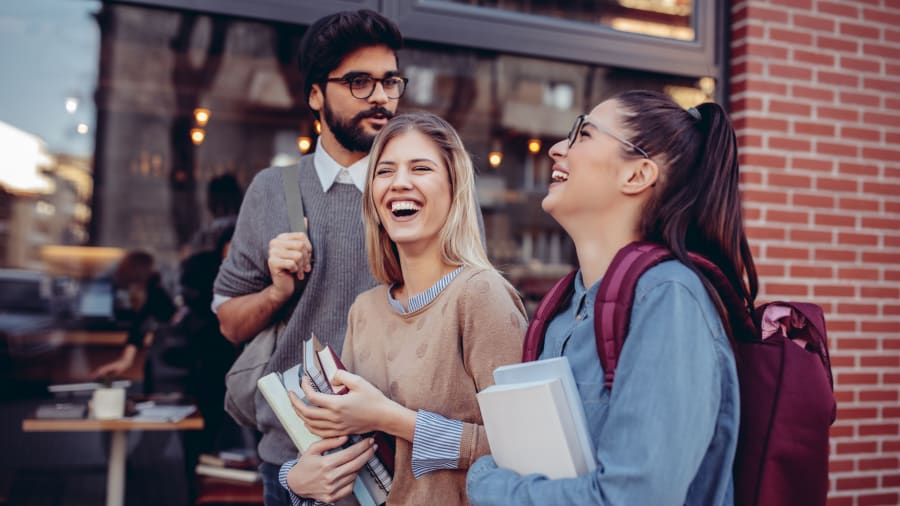 Admitted student profile
As most schools publish "median LSAT scores, GPAs, and other admitted student stats, offering a snapshot of their average student. This is your chance to see how you stack up, and it can give you an LSAT score to target, if you're still studying." This way you'll have a better idea of what scores you'll need to earn in order to gain admittance into the program. Since these profiles change yearly, don't completely rule a school out until you've seen the most recent stats. Once you have that information, you can make an informed choice about where the school falls for you.
Cost and financial aid
There's no doubt that law school is a serious investment. Therefore, one aspect to consider is if you can get a lower tuition rate by going to law school in your state to take advantage of residency tuition (lower tuition for in-state students). Additionally, work with individual schools to determine what your financial aid package will be. Some schools have more to offer than others, so make sure to take that into consideration when making your selection.
Academic programs
Before ruling a program in or out, make sure the academic offerings are in line with what you hope to accomplish in your career as a lawyer. Explore the LLB program offerings to see if the classes look interesting and challenging to you, as well as offer specialities that you may be interested in. Remember, these courses are going to be rigorous and will prepare you to work in the field. Ask other students or alumni what they thought of the courses, and don't be afraid to connect with faculty as well if you have further questions.
Faculty
The educators you work with will be the ones to help shape and guide your career. Before committing to a school, do some background digging into who is on the faculty in the program. Look for professors and instructors who have experience in the industry, particularly in areas of law that you're interested in practicing. You can build lifelong relationships and connections through these professors, so you want to make sure they are offering what you are looking for.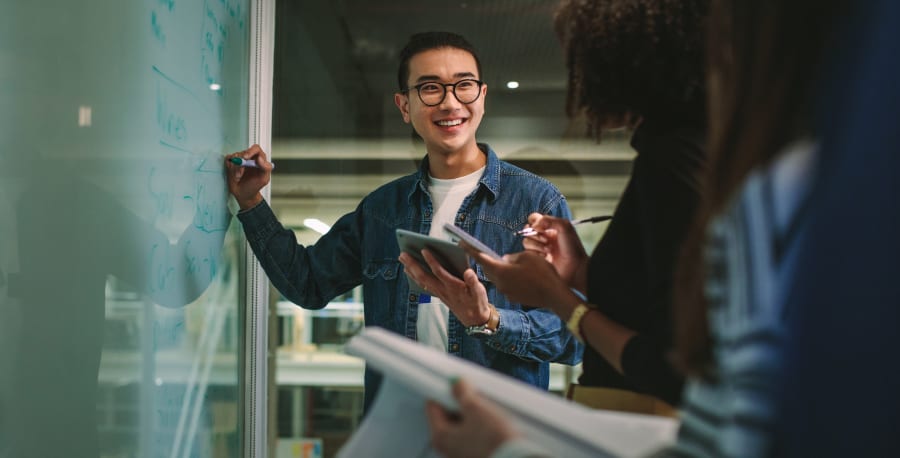 Class size
Your cohort is who you're going to attend classes with, study alongside, and spend the next several years accomplishing your goals with. However, one thing to consider is the class size of the school you're interested in. If large classes are overwhelming to you, then you might want to consider a school with smaller, more intimate classes.
Student culture
A great way to understand the overall student culture on a campus is to visit. Tour the school, spend time on the quad, in the student union, and other gathering spaces. If you can, sit in on a class. Most importantly, connect with current and previous students while you're there. Ask them what their time at the school has been like, if their needs have been met by staff and faculty, what courses or professors they would recommend, and what they think of their overall education.
Career support
Last but not least, it's important to think about what happens after you leave school. Many schools offer career support during and after your education to help connect students with internships and job opportunities. Investigate the career support and services that are offered by the school you're interested in to see if they provide the level of support you'd like. The people who work in career services often have years of experience when it comes to helping students network, tailor their resumes, prepare for interviews, and land their dream jobs.
Remember whether you're looking for a LLB or a LLM picking a law school is a long-term investment in yourself, as well as your career. While you're in the process of choosing the right school, make sure to take the time to focus on building a strong application package, such as getting good grades, achieving a high LSAT score, and preparing your extracurricular activities. This will make you a well-rounded candidate, and increase your chances of scoring a spot at your dream school.

Thaís Roberto
Thaís graduated with a degree in Language and Literature and is now pursuing her master's while working as an English teacher and freelance writer. She lives in an inland city in São Paulo, Brazil, and enjoys binge-watching TV, game nights with her friends, and learning how to play any musical instrument within reach