How to Get an English LLB Anywhere in the World
Most people are familiar with undergraduate Bachelor of Arts (BA) and the Bachelor of Science (BS or BSc) degrees, but another undergraduate degree is lesser known yet well worth knowing more about: the Bachelor of Laws (LLB). Find out how you can earn an LLB and why one program is setting the standard for international LLBs.

Most people are familiar with undergraduate Bachelor of Arts (BA) and the Bachelor of Science (BS or BSc) degrees, but another undergraduate degree is lesser known yet well worth knowing more about: the Bachelor of Laws (LLB).
Not only does this professional degree let students begin their journey to law careers sooner, but you don't even have to live in the UK. Here's a closer look at this popular English law degree, along with one LLB program designed to help aspiring law professionals make their dreams a reality.
Getting Your LLB
In the US and several other regions, students can only undertake law studies after completing four years of undergraduate studies. In the UK and most countries with legal systems derived from English common law, however, students can begin pursuing a law degree as soon as they start university.
Viewed as the primary requirement for future lawyers in the UK, the LLB comprises a core group of legal topics, including constitutional and administrative law, contract law, criminal law, equity and trusts, European Union law, property law, and tort law. Additionally, students may have the option of specializing in one of these subjects or an alternate elective area, such as Islamic finance law, tax law, or shipping law.
Upon completion of the LLB and depending on whether they want to become barristers or solicitors, students then move onto a year-long Bar Professional Training Course or a Legal Practice Course. The LLB is also the basic qualification necessary for candidates who plan to apply for the Masters of Laws (LLM).
Today, there are many roads to an LLB, including online learning, distance learning and conventional classroom learning. Additionally, the LLB can be completed either via part-time or full-time arrangement. Which begs the question: Which way is right for you?
As it turns out, it doesn't have to be an either/or arrangement. Rather, one innovative program lets participants customize their LLB experience to combine the convenience of online studies with personal, face-to-face learning at a local campus of your choosing.
Introducing the "Gold Standard" English LLB
What makes this English LLB program at the University of London different than the rest?
For starters, its flexible, individualized approach offers students their choice of modes of study. As well as studying independently, students can also choose to take local classes thanks to the University of London's network of quality-assured approved teaching centers. This represents a unique, "best of both worlds" solution for many students which allows them to earn an English LLB degree from the University of London while gaining access to the many benefits found on a college campus. At the same time, the school's online resources are comprehensive, including the Laws Virtual Learning Environment (VLE); discussion forums for every module in which students can exchange perspectives with fellow students; an online library granting access to more than 10 legal databases; Lecture Plus, which allows students to view recorded lecturers; and formative assessments.
Just how extensive is the University of London's reach? Students can receive local support at teaching institutions in more than 40 countries!
Depending on their individual backgrounds and goals, students enrolled in the University of London LLB program progress along one of four routes, two of which lead to a Qualifying law degree (QLD) and two which lead to non-Qualifying law degrees. While non-Qualifying law degrees offer students more flexibility in their studies, a QLD allows students to continue on to professional training for careers as either solicitors or barristers. The LLB at the University of London is also flexible. Students can choose to study part-time or full-time with a degree duration ranging between two and six years.
But in today's intensely competitive law landscape, having a degree is not always enough. Graduates of the prestigious University of London LLB also gain an inside edge thanks to the school's top-notch reputation celebrated for launching the careers of thousands of successful lawyers all over the globe, as well as career support services offered by local teaching centers aimed at helping them determine and pursue their best path.
The takeaway? When it comes to English law studies, the University of London has been setting the standard since it became the first school to offer a degree in English law in the 1890s. Today, it continues to set the standard through its innovative, student-centered English LLB.
Find your perfect program
Use our search to find and compare programs from universities all over the world!
LLB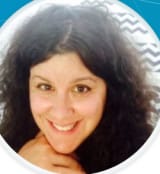 Joanna worked in higher education administration for many years at a leading research institution before becoming a full-time freelance writer. She lives in the beautiful White Mountains region of New Hampshire with her family.
Find a program in these categories