What Law Students Should Know About Communicating with Professors
Joanna Hughes
Aug 18, 2017
Above the Law recently shared the story of one law school professor's struggle to navigate the relationship between professor and student. Her quandary is a relatively unique one: Like most of her students, she's a Millennial. For law students attempting to communicate with professors who may not be as directly in tune with the generation-of-the-moment, however, the gap may be even wider. Here's a closer look at why communication matters in law school, and how students can best position themselves to succeed through enhanced communications.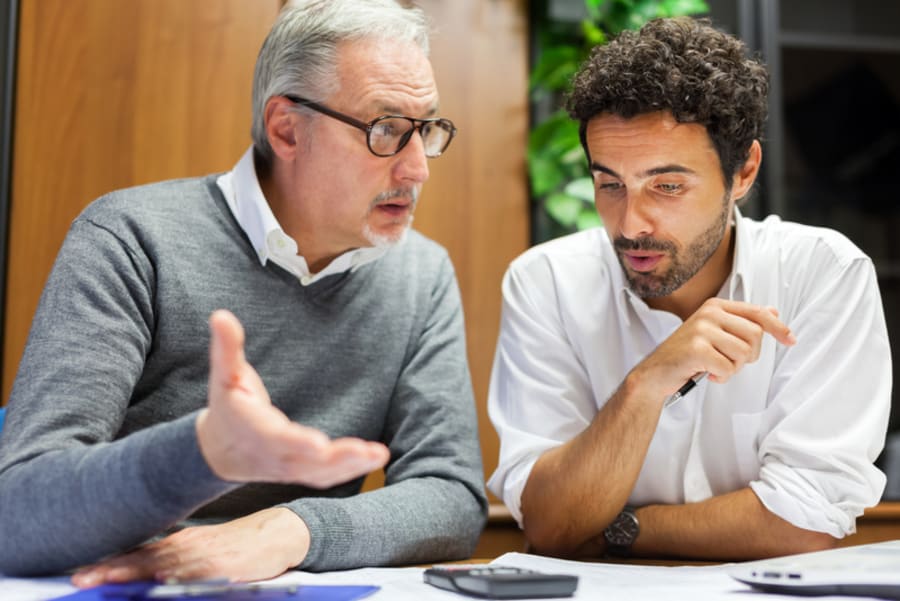 Communication Counts
Relationship building is an important part of law school. Aside from the fact that getting to know your professors can help make the law school experience less intimidating, there are numerous benefits to connecting with your law professors, including everything from potential research opportunities to letters of reference. Factor in the opportunity to develop a mentor-mentee relationship which can help you throughout your career, and the reasons to reach out grow.
Unfortunately, connecting with professors is sometimes easier said than done. Ms. JD recently addressed three typical challenges faced by students when attempting to get to know their professors. While some of these may seem harsh, they're rooted in reality. From hard-to-talk-to professors to the intimidation factor, these problems can stand between students and the professorial contact they crave.
Recommended reading: How to study in law school?
Tip for Talking to Your Professors
Adhering to a few basic guidelines can help you optimize your interactions with law professors without coming off like a "gunner," AKA an overly ambitious (and frequently annoying) student.
For starters, keep in mind that professors aren't at your disposal. Just like you're on campus to learn, they're there to teach, which makes respecting their time a must. Recommends LawSchooli, "When you see one making his or her way through the parking lot in the morning, they often have to get up to the office and prepare a million things before class. Generally, when they are on their way somewhere it's best to just nod and let them carry on. Gunner types break this rule a lot and I'm sure it's fine some of the time, but I recommend against the hallway ambush."
So if not hallways, then where and when are the best times to try to talk to your law professor? Office hours are an obvious place to start -- especially for more complicated and elaborate issues. For quick questions, approaching your professor right after class, during events, or even in the lounge (an inherently social space) are all acceptable venues to strike up a conversation.
And then there's the how to address your law professors. The Washington Post recently ran an opinion piece on whether law students should use titles or first names when talking to their professors. While this is largely a matter of personal preference (on the professor's part, that is), erring on the side of caution and following social conventions (ie. using the title, "Professor") is the safest bet. Trust that professors who prefer to be called by their first names will let you know.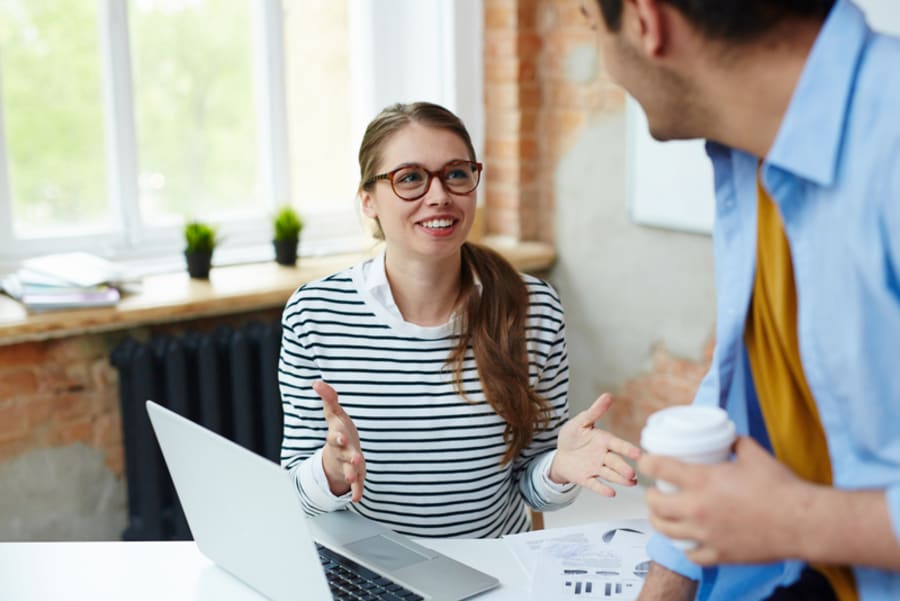 When it comes to the generation gap, meanwhile, one word can work wonders: Defer. Explains Inc., "Consider the communication preference of the individual you wish to communicate with and defer to their likely communication preference. We often communicate with others how we prefer to be communicated with, but the countless options for communication that now exist force us to be adaptive….Since age has a strong correlation with an individual's communication preference, it's useful to use generations as a clue to what form of communication would be most efficient and impactful."
For example, if your professor is a Baby Boomer, scheduling an appointment or stopping by formal office hours may be preferable. However, if your professor is a Millennial, emails may be the way to go. Continues Inc., "Adjusting our communications for each generation can be exhausting but it's a new reality we must face. What's more exhausting is the constant miscommunication that occurs when you try to communicate with everyone based on your specific communication preference."
And, regardless of generation, being respectful and concise when talking to professors is a must-do.
One last thing to keep in mind? The desire to connect is not one-sided. Just as law students are keen on building relationships with their professors, so are professors and law schools alike keen on deepening student engagement.

Joanna Hughes
Joanna worked in higher education administration for many years at a leading research institution before becoming a full-time freelance writer. She lives in the beautiful White Mountains region of New Hampshire with her family.