What Law Students Should Know About The Bar This Year
Social distancing measures to minimize the spread of COVID-19 has left many graduating law students in limbo. Restrictions on public gatherings have put a temporary halt to the bar exam, which is the final barrier to starting a legal career. So when can graduates expect the bar to return? Are any alternative measures being put in place? And what happens if this year's bar exams are canceled altogether? Well, here's a news round-up of what students need to know about the bar exam during the COVID-19 pandemic.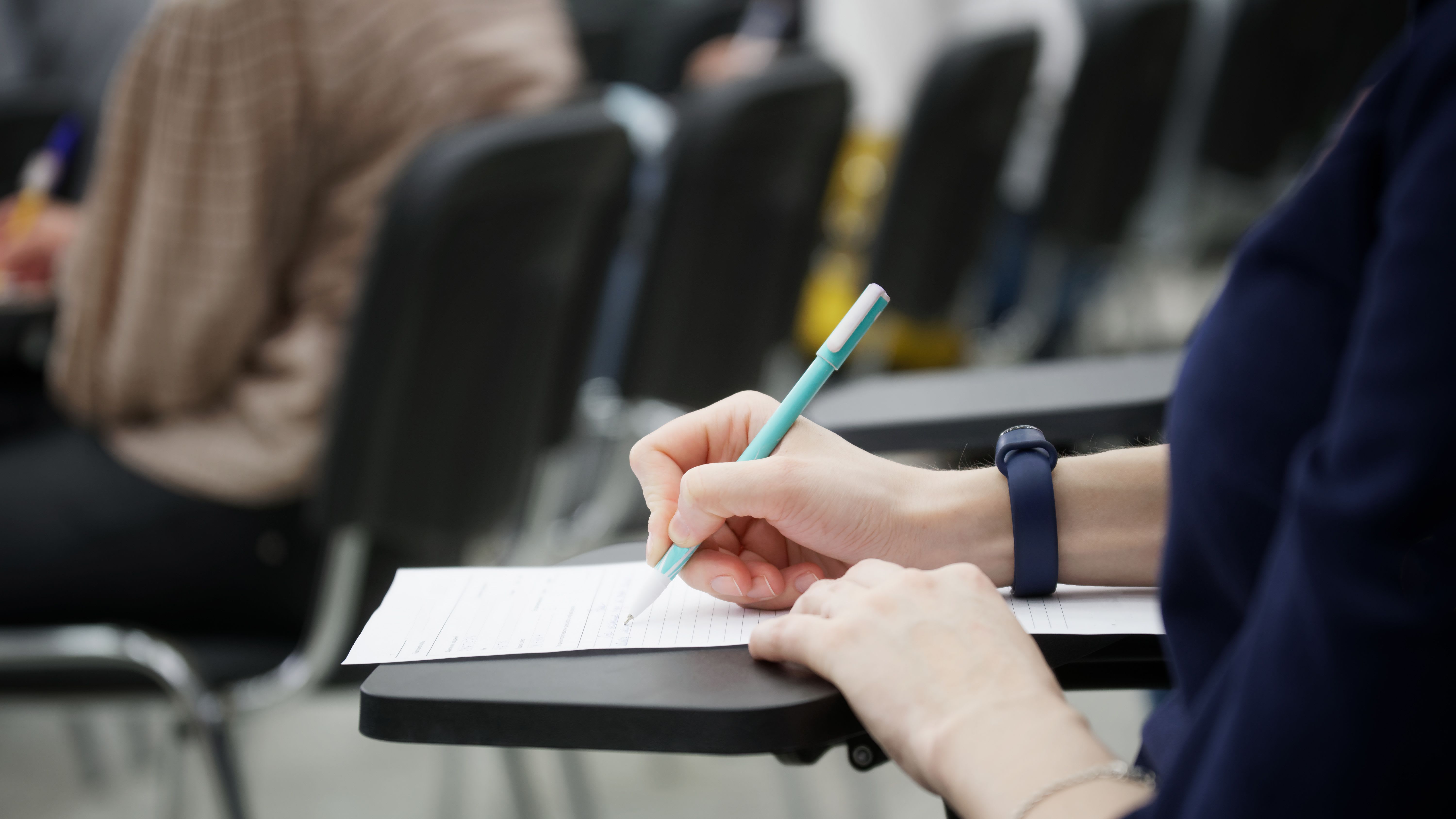 Law students in no man's land
Preparing for the bar exam is a stressful experience. But for many law students in the USA, that stress has turned into anxiety as they wait for news of when (or if) they can take this year's bar. The states of New York, Hawaii, and Massachusetts have announced plans to cancel or delay the exam, and any rescheduled dates are only provisional. In other words, while states and law schools work on the solutions, law students across the US are being forced to play the waiting game. Emily Davis, who is set to graduate from Rutgers Law School, says, "We don't know when to start preparing to take it. Everything just gets put on pause."
Alternative solutions
At the end of March, 11 law professors and policymakers published a paper called "The Bar Exam and COVID-19: The Need for Immediate Action." The paper argued that it would be impossible to administer the exam as normal during the current crisis. It then outlined several possible alternatives, including postponing the exam, moving the bar online, or running smaller exams of no more than ten people. It also suggested a scheme that would allow graduates to practice under the supervision of a licensed attorney without taking the bar. One of the paper's authors, Professor Deborah Jones Merritt, told interviewers that there was no one-size-fits-all solution, but that the right approach will vary state to state.
Recommended reading: What is the Bar exam?
The Bar Standards Board announces contract with online proctor
The Bar Standards Board recently signed a contract with Pearson VUE. Pearson VUE provides a secure online proctoring service, which allows students to sit fully regulated exams remotely. It uses face-matching technology, ID verification, and session monitoring to recreate exam conditions and prevent cheating. The Bar Standards Board has already announced the first round of remote exams for three subject areas: civil litigation, criminal litigation, and professional ethics. The civil litigation exams will run on 17 and 18 August, while those studying criminal litigation can take the test on the 20 or 21 August. Professional ethics students have four possible exam dates: the 11, 12, 13, and 14 August.
A temporary license to practice
Utah was the first state to take steps which would allow law graduates to practice without passing the bar. An order from the state supreme court granted a temporary diploma for graduates from American Bar Association-accredited schools with a first time 2019 bar-passage rates of 86% or higher. Graduates will also have to complete 360 hours of supervised work under a licensed attorney before receiving the diploma.
The state of New Jersey introduced similar measures after it postponed the July bar exam. An order signed by Chief Justice Stuart Rabner states law graduates can practice under the guidance of attorneys who have been licensed for at least three years. After signing the order, Rabner said, "At this challenging time, the public has a continuing and growing need for legal services in many critical areas. Newly admitted lawyers can help meet that need." Graduates will be permitted to draft legal documents and pleadings, provide legal services to clients, and participate in negotiations and settlement discussions.
The states of Wisconsin and Illinois will also allow graduates to work as first-year legal associates, providing they receive the right supervision.
More online options
Law students in Michigan will be able to take the bar exam remotely on the 28th of July. The one-day exam will include a written essay task, followed by a series of multiple-choice questions. Indiana will also administer an online version of its state bar exam on the same date. It will include an essay section and short-answer questions on multistate bar examination topics.
Those who pass the online bar will be licensed to practice in the state, and officials have given reassurances that the remote exam will be just as rigorous as the traditional format. Justice Brian K. Zahra is one of the people behind the switch. He says, "The Michigan essay examination will adequately test the applicants' legal knowledge and skill. The public can be confident that those who pass this exam will have the requisite knowledge of state law to become a member of the Michigan bar.
Educators and policymakers in California, Nevada, Massachusetts, and the District of Columbia are also looking at ways to provide an online version of their state bar exams.
Opposition to the online bar
But not everybody is happy about sitting a 'virtual' bar exam. A group of students and barristers have called it 'ridiculous', claiming that the online format is unworkable and risks penalizing students for things that are out of their control. For example, Pearson VUE's online proctor service will void any test in which a third party is "overheard in any manner [i]rrespective of whether they are in your current location." Critics state this could unfairly impact any test takers with children, pets, or noisy neighbors. In fact, almost any noise at all could technically invalidate years of hard work. As one barrister put it, "that clause is so wide that I wouldn't sign up under any circumstances."
The only option?
Canceling the bar and allowing graduates to practice under specific guidelines might be the only way to counter a growing skill-shortage in the legal sector. According to the U.S. Bureau of Labor Statistics, the legal services lost more than 60,000 jobs in April alone. Moreover, experts are predicting a sharp rise in certain legal disputes and matters post-lockdown, including employment disputes, small business claims, and bankruptcy filings. And given the many unknowns of the pandemic, scheduling large scale events like a two-day bar exam is likely to remain unworkable for the foreseeable future.
UK law students call for an online bar
The UK postponed all its bar exams until August. However, students have expressed concerns, such as health worries for those with underlying health conditions. Meanwhile, international students who left the UK following the outbreak might not be able to return in time, and those that can will have limited time to study for the exam. And an August exam could also impact students financially and may cause problems with tenancy agreements.
Alex Mullen, a law student at BPP University Law School, is one such student. He said, "I have a scholarship designed to pay for my course and the costs of living until the end of the course, which is now longer than when they thought it would be. My tenancy also ends in August, so I would have to find somewhere to live for two weeks in the middle of what is going to be a really stressful exam season."
Graduates and barristers are now asking UK bar regulators to scrap face-to-face exams in favor of online alternatives. In an open letter signed by over 200 members, the Bar Professional Training Course asked the Bar Standards Board (BSB) to reconsider its position on online exams. "In an extraordinary time of a global pandemic [...] It is essential that the BSB considers human impact and makes adjustments to the format of the exams," the letter reads. The BSB is now reviewing the request and is expected to issue a response within the next few weeks.
Canada introduces the PREP
Four Canadian provinces have already come up with an alternative to the bar exam. From the beginning of June, candidates in Alberta, Manitoba, Nova Scotia, and Saskatchewa will begin the PREP, a nine-month distance learning course that "develops the competencies required to be admitted to the bar as an entry-level lawyer." The PREP had been in the works for some time, but educators decided to release the program ahead of schedule to help law students keep their careers on track during the COVID-19 pandemic. The PREP shows students how to interview clients, manage files, use practice management software, and handle trust accounts. It also includes modules on how to set-up your own law practice, an essential skill in a post-lockdown world where job opportunities may be limited.
It's an uncertain time for graduating law students. But while many have put their career plans on hold for now, law schools and government bodies are doing everything they can to enable graduates to sit the bar or begin a career in law.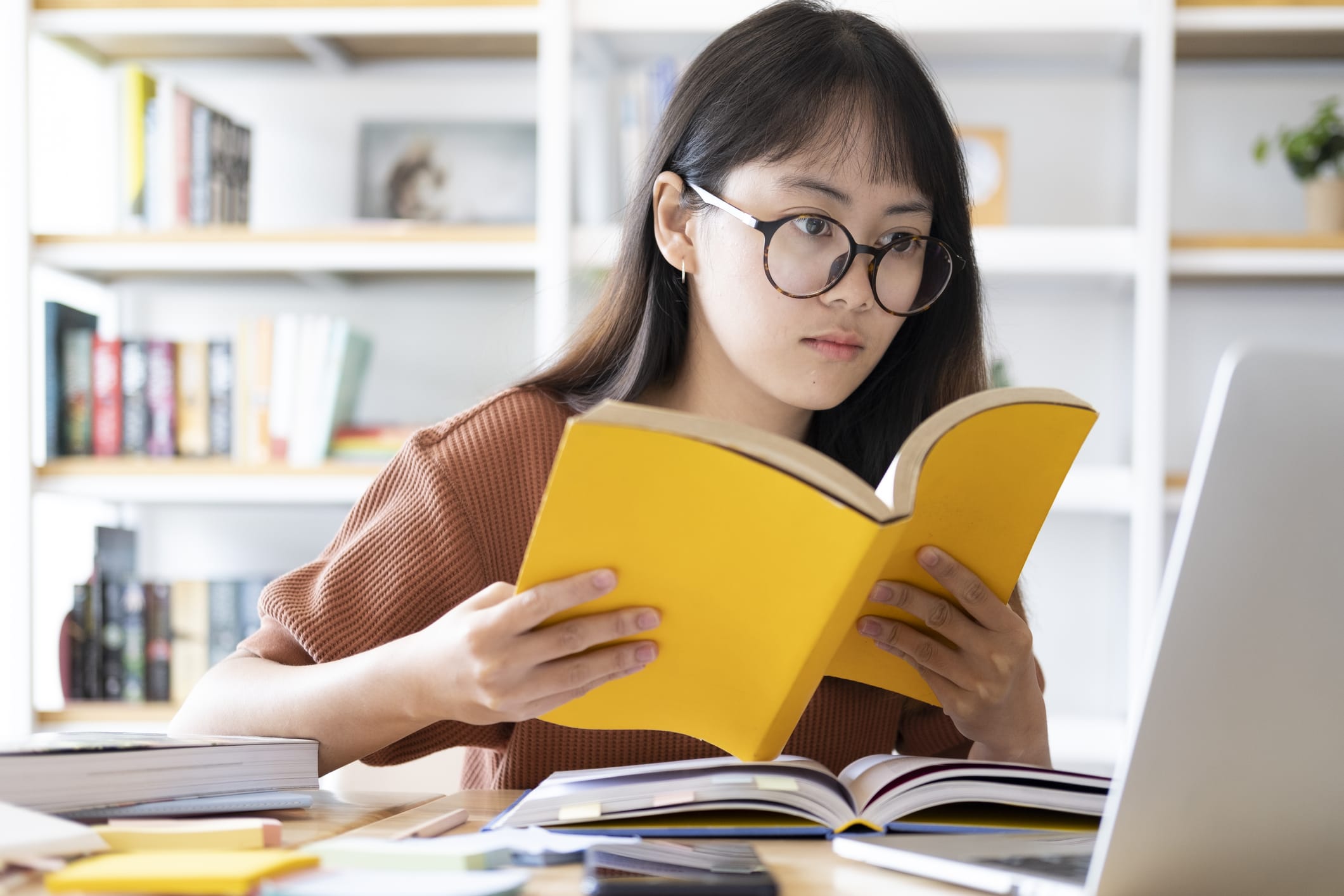 Find your perfect program
Use our search to find and compare programs from universities all over the world!
LLM
After graduating with a degree in English literature and creative writing, Ashley worked as a bartender, insurance broker, and teacher. He became a full-time freelance writer in 2016. He lives and writes in Manchester, England.
Find a program in these categories