What Law Students Should Know About the Ruth Bader Ginsburg Effect
Who was Ruth Bader Ginsburg?
In RBG's life, there is no shortage of impressive and inspiring feats. When appointed by President Bill Clinton in 1993, she became the second woman in history and the first woman of Jewish descent to serve on the US Supreme Court. Throughout her life, Ginsburg's fight for women's rights and many other civil liberties encouraged women worldwide to pursue a career in law.
Because she experienced sexism early on in her life, she was aware of what precisely needed to be changed -- and that's what she worked towards for the rest of her life. She shaped the fight for equal rights in the USA, but her impact reaches beyond the borders of the legal world and America. Most importantly, she empowered women to speak up and to dare to pursue legal careers and motherhood.
When RBG went to law school, women represented less than three percent of all lawyers in the USA. Today, that statistic has risen to 38 percent, and it is set to grow quickly over the next few years: currently, about 50% of students who graduate from law school are women -- women who no longer have to answer questions such as why they are taking a man's place.
For Dana Denis-Smith, founder of the Next 100 Years project, Ginsburg "belonged to a type of feminism that sought to use available means – like the law – to create deep and lasting change." And that is exactly what RBG accomplished in her many years of fighting for justice - thanks to her, women now hold their own place in law and are treated equally and fairly.
Ruth Bader Ginsburg's biggest accomplishments
RBG's life and career are a big inspiration to law students and graduates, especially for women. But her accomplishments and her fight can inspire all of us to become better people -- to judge fairly, to speak up for the underprivileged, and to take our place in the world despite those who try to convince us we don't deserve it. Here are some of RBG's biggest accomplishments…
Fight for equal pay
RBG's fight for equal pay began long before sitting at the highest chair of the Supreme Court. As a law professor at Rutgers University, she co-founded the first law journal exclusively about women's rights, the Women's Rights Law Reporter, which still runs to this day. After discovering she was being paid less than her male coworkers, Ginsburg and her female colleagues filed a complaint under the Equal Pay Act and won.
Ginsburg argued for equal rights in many cases as an attorney and continued to break ground on American legislation from behind the bench. In the 2007 case of Ledbetter v. Goodyear Tire & Rubber Co., Goodyear employee Lily Ledbetter sued the company for discriminatory pay. She lost because she had filed her complaint after the 180-day designated period.
Ginsburg argued against the ruling in her dissent. Two years later, President Obama signed the Lily Ledbetter Fair Pay Act, which changed the Civil Rights Act of 1964, meaning that the limitations on equal-pay lawsuits were reset with every paycheck.
Fight against sex-based discrimination
Ginsburg continued to argue for gender equality throughout her career. She often took advantage of the Fourteenth Amendment's Equal Protection Clause, which states that people should be under equal protection by US law.
In the 1973 case of Frontiero v. Richardson, the first case she argued before the Supreme Court, Ginsburg argued that sex-based discrimination could hurt men as well as women. She used the statute to assert that "a person's skin color bears no necessary relationship to ability. Similarly...a person's sex bears no necessary relationship to ability."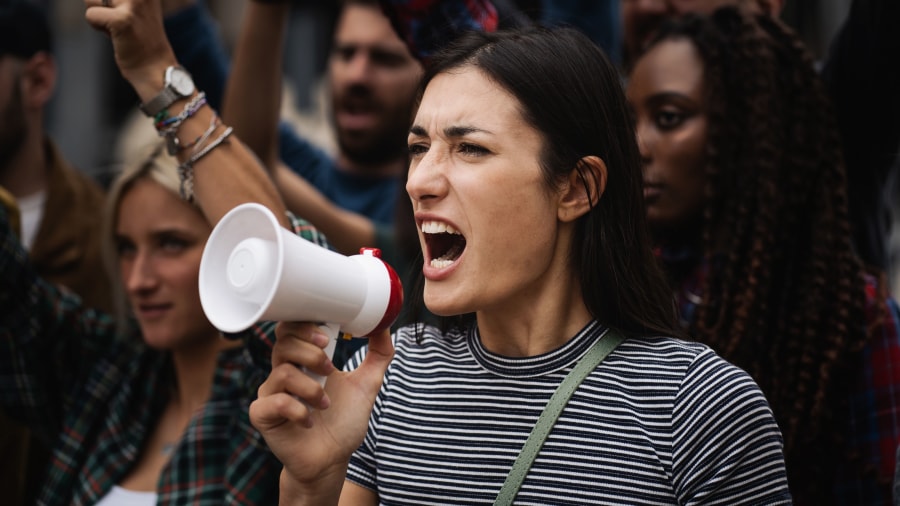 First tenured law professor
Ginsburg attended Harvard Law School but eventually transferred to Columbia Law School, where she graduated at the top of her class in 1959. She taught at Rutgers University Law School from 1963 to 1972, when she returned to Columbia Law School to become the first female tenured law professor. She held the position until 1980 when she was appointed to the U.S. Court of Appeals.
Co-founded ACLU's women's rights project
In 1970, Aryeh Neier became the executive director of the American Civil Liberties Union (ACLU), and his first and foremost wish was to establish a Women's Rights Project. He had heard of Ginsburg's excellent work as a professor at Rutgers Law School, and, after an interview, he was impressed by her brilliance and by the quality of her written work.
Ginsburg was set to become a professor at Columbia Law School, but thanks to an agreement between the ACLU and Dean Sovern, she was able to take on both roles, becoming at once the first female tenured professor at Columbia and the founding director of the Women's Rights Project at ACLU.
Check out our Bachelor of Law (LLB) programmes.
The second woman to serve on the US supreme court
Ginsburg's trajectory was already impressive before her appointment to the Supreme Court: throughout her career, she held positions at the ACLU, the American Bar Foundation, the Council of the American Law Institute, and the United States Court of Appeals.
When President Bill Clinton appointed RBG to the Supreme Court, following the retirement of Justice Byron White, she was unanimously endorsed by the Senate Judiciary Committee and later confirmed by the full Senate by a vote of 96–3. She took her seat on August 10, 1993.
Fought for other rights
RBG didn't only fight for women's rights throughout her life. She also championed many other causes, one of them being the LGBTQ+ cause -- in 2013, Ginsburg became the first member of the Supreme Court to officiate a same-sex marriage.
Ginsburg also advocated for the rights of people with disabilities, spoke up against vote suppression, and left a lasting legacy on the immigration cause, having fought for the rights of undocumented immigrants over the years.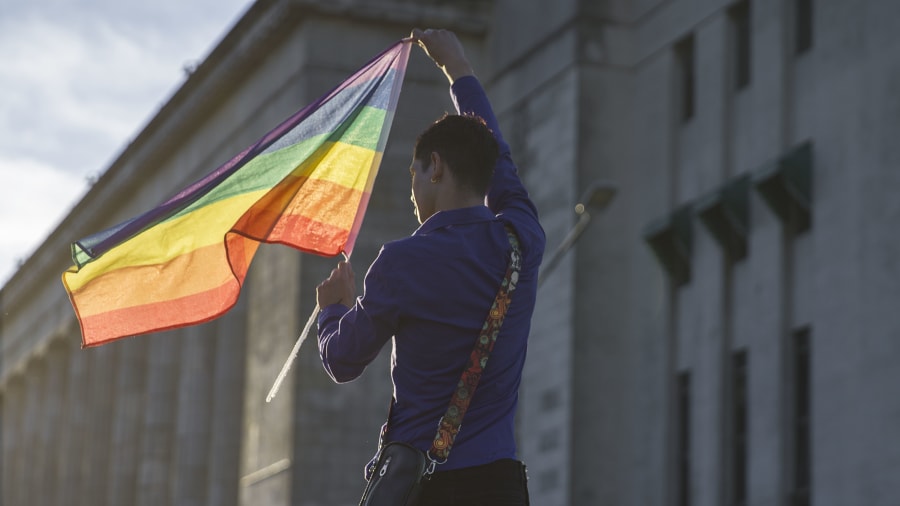 Impacted generations of women
The tireless work of Ruth Bader Ginsburg didn't only impact the legislature of the USA -- it affected people around the world. Law students and women, especially, draw inspiration from RBG's honorable trajectory and continue to learn from her every day. In honor of Ginsburg's passing in 2020, women in law shared the lessons they've learned from RGB.
Her work ethic motivates attorney Robyn Smith, who says that Ginsburg "didn't practice to get rich, nor did she devote her life to making senior partners rich. Instead, she practiced the cases that required risk and ridicule because they meant being an advocate for the underdog."
For chief compliance officer Andrea Eklund, Ginsburg's impact is much more personal: "Because of Justice Ginsburg's influence, I am empowered to speak up, and I know the added value I bring to the corporate table."
Meghan Malloy, however, perfectly captures the true impact of Ginsburg's life: "Her legal education was for more than only herself; it was for her children, and generations of women whose lives have been impacted by her selfless work."
Ruth Bader Ginsburg's impact on the history of the United States is undeniable. As long as new generations of law students continue to learn about the notorious RBG and be inspired by her story, her legacy will live on through their actions. She is undoubtedly one of the most important role models in recent history, not only for women.
Since her sad passing, law schools around the United States have reported a surge in law school applications, with the number of applications up nearly 57% in the few months after her death, according to Law.com. There were the more everyday reasons for applying to law school at this time, such as increased time for studies due to COVID-19 lockdowns, but Law School Admission Council president Kellye Testy believes something deeper's happening. She said many students are motivated by a desire to "make a difference".
"We hear a lot of about motivation from the RBG moment. We've been saying our candidates have 'really big goals.' They are talking about racism, COVID, economic inequality, political polarization, and climate change," Testy explains.
Also, so influential was RBG, a Hollywood film, On the Basis of Sex, was made about her life. It focuses on her landmark case which cast her into the spotlight as a shining light in the legal world, with the film's title an iconic line of hers in this case. Driven to battle gender discrimination, she learnt of (from her husband) the case of a man who had been discriminated against -- and took on the case as a way to achieve legal equality for men and women.
The film depicts the 1970 case Moritz v. Commissioner, in which Charles Moritz, a man from Denver, had to hire a nurse to help him care for his aging mother so he could continue to work. Moritz was denied a tax deduction for the nursing care as at the time Section 214 of the Internal Revenue Code specifically restricted the deduction to "a woman, a widower or divorcée, or a husband whose wife is incapacitated or institutionalized". The court ruled Moritz, a man who had never married, did not qualify for the deduction. Ginsburg believed this was case was a golden opportunity to tackle the many laws which assume men will work to provide for the family and women will be homemakers.
She believed if she could achieve a precedent ruling that a man was unfairly discriminated against "on the basis of sex", that precedent could be cited in cases challenging laws that discriminate against women -- and she felt an appellate court composed entirely of male judges would find it easier to identify with a male appellant. It worked; RBG encountered a lot of opposition and resistance in pursuing the case, but she made a captivating, persuasive argument and the court found unanimously in Moritz's favor.
Her life was all about making the world a better and more just place for every member of the population around her. As Mimi Rocah, District Attorney of Westchester County, states, "She overcame enormous obstacles and broke down doors in her own career, and then she held them open for the rest of us."

Thaís Roberto
Thaís graduated with a degree in Language and Literature and is now pursuing her master's while working as an English teacher and freelance writer. She lives in an inland city in São Paulo, Brazil, and enjoys binge-watching TV, game nights with her friends, and learning how to play any musical instrument within reach