Juris Doctor in
JD Program
American University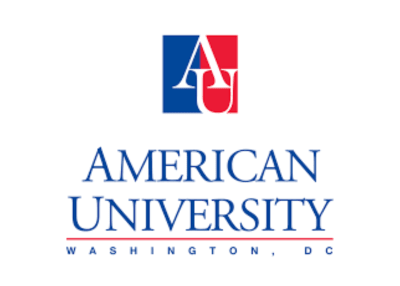 Key Information
---
Campus location
Washington, USA
Application deadline
Request info
Earliest start date
Sep 2023
* full-time tuition 2023-2024
Introduction
Offered in both full-time and part-time options, the JD program at American University Washington College of Law gives you a well-rounded legal education that balances theory with practice. Diverse teaching methods—the Socratic Method, Integrated Curriculum, simulations, and experiential learning—help equip you with the knowledge, skills, and values required by lawyers in an ever-changing world. While your first year of study is dedicated to learning the concepts, skills, and values that form the basis of the U.S. legal system, you can choose a course from a list of electives. In the second and third years of the program, you can select from courses, seminars, clinics, and journals that will help you focus your legal studies in a particular field.
Dual Degree Programs
You can complement the JD degree by pursuing a dual degree program with a graduate program at American University or with affiliated law schools in Australia, Canada, France, Italy, and Spain. The domestic programs are open to both incoming and enrolled law students. If you wish to apply for an international dual degree program, you must do so in the spring semester of your first year.
JD/MA – International Affairs
JD/MBA – Business Administration
JD/MS – Justice, Law, and Criminology
JD/MPA – Public Administration
JD/MPP – Public Policy
JD/(Master en Derecho de la Union Europea) (Madrid, Spain)
JD/Master's in International and European Business Law (Madrid, Spain)
JD/First Level Master's in International, Comparative, and EU Law (Rome, Italy)
JD/Master I/Master II (Paris, France)
JD/JD (Ottawa, Canada)
JD/JD (Melbourne, Australia)
Curriculum
Required Courses Full-Time Program
First Year: Fall Semester
Civil Procedure (4)
Contracts (4)
Legal Rhetoric I (2)
Writing and Research (2)
Torts (4)
Total Credit Hours: 14
First Year: Spring Semester
Constitutional Law (4)
Criminal Law (3)
Legal Rhetoric II (2)
Writing and Research (2)
Property (4)
Elective (2–3)
Total Credit Hours: 15–16
Second Year: Fall Semester
Second Year: Spring Semester
Electives
The elective courses are grouped in topical areas. We recommend you select elective courses from several areas to obtain a broad legal education. We make reasonable efforts to offer all elective courses on a periodic basis, although we cannot guarantee that any course or seminar will be available to every student who wishes to take it.
Administrative Law, Government, and Regulatory Policy
Business and Commercial Law
Constitutional Law and Civil Rights
Criminal Law
Environmental Law and Land Use
Health Law
Immigration Law
Intellectual Property and Technology Law
International Public Law and Human Rights
International Business Law and Trade
Employment and Labor Law
Litigation and the Lawyering Process
Property
Public Interest Law
Career Opportunities
Our graduates have successful careers in government, national and international law firms, public and private corporations, and nonprofit agencies. They are elected officials, managing partners, general counsels, commission chairs, entrepreneurs, well-known litigators, and leading educators.
Scholarships and Funding
JD Financial Aid Information
AUWCL maintains a variety of financial aid programs to assist you in making law school more affordable.
Merit Scholarships: The Office of Admissions considers all applicants for merit scholarships following their admission; a separate application is not required. Merit scholarships primarily consider an applicant's academic indicators (LSAT or GRE and undergraduate GPA). Merit scholarships for JD students are renewable as long as the student maintains good academic standing per the AUWCL merit scholarship policy.
Public Interest/Public Service (PIPS) Scholarship: These full-tuition scholarships are awarded to incoming full-time JD students who demonstrate a commitment to public interest/public service. This renewable scholarship requires an additional application due in January. PIPS recipients must comply with all program policies to retain eligibility.
Need-Based Grants: AUWCL is committed to assisting a limited number of full-time JD students with demonstrated systemic financial needs. To be considered, you must submit the Free Application for Federal Student Aid (FAFSA) and the AUWCL Need-Based Aid Application by March 1st annually as grants are not automatically renewed. Parental information is required of every applicant for need-based grant support.
Student Loans: Federal Direct Unsubsidized Stafford and Direct PLUS Loans are available to qualifying students to cover the cost of attendance minus other financial aid awarded. Credit-based private education loans may be available to international students with a qualifying co-signer.