Juris Doctor in
Bachelor of Legal Sciences
Andres Bello University Laureate International Universities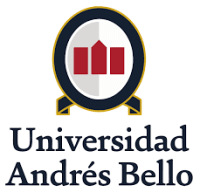 Scholarships
Explore scholarship opportunities to help fund your studies
Introduction
The Bachelor of Legal Sciences from the Andrés Bello University has a strong professional seal, with emphasis on training for litigation, social responsibility, which conceives the Law as an instrument of justice and that understands the logical principles that inform the regulatory system, which gives it the tools to work with different legal systems and with the ability to adapt to change.
Our graduates conceive the Law as a normative system at the service of justice, and the lawyer as an indispensable collaborator so that people of any class and condition have real access to justice.
For this, in the training of our students, we emphasize the study of legal institutions, the analysis of jurisprudence, the resolution of cases, and clinical work. The above not only means that our graduates have solid dogmatic training, but also that they develop the necessary professional skills in practical practice.