LLM in
Master of Laws (LLM)
BPP University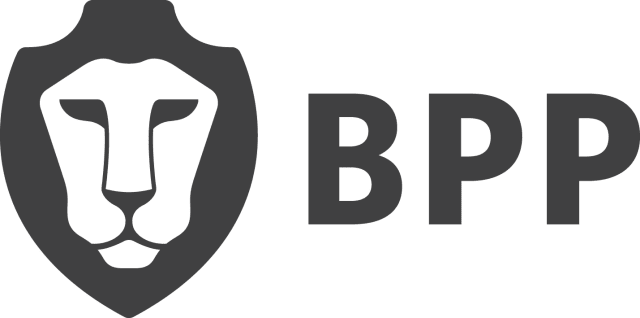 Introduction
What is the Master of Laws (LLM)?
Our Master of Laws (LLM) offers a unique experience and education for professionals needing highly relevant expertise in key areas of law, along with the practice of particular relevance to the modern financial and business world.
You can select from our specialist legal electives to build your own LLM. With flexible full-time and part-time study options, you can undertake an LLM at any time in your academic or professional career.
Why study the Master of Laws (LLM) with BPP?
Learning in our London Holborn study centre, in the heart of legal London
Teaching by leading experts, with almost all our tutors having at least one doctorate and practical experience in several jurisdictions
Practice Ready Modules help to enhance your employability in a legal context
The option to undertake an LLM at any time in your academic or professional career with flexible study options
Gain practical legal work experience by working with real clients through our award-winning Pro Bono Centre
A choice of eight LLM award specialisms
Ways to study
Each module is delivered through lectures and seminars. You will be expected to prepare before classes and participate, particularly in seminars in class discussions and exercises. For each module, there are 40 contact hours, normally divided into ten hours of lectures and ten seminars.
We require a further 20 hours of independent learning. You will be required to present and interact in seminars (and to some degree in lectures) and, of course, mandatory assessments are set within the first five weeks of each term.
Full-time
Our full-time Master of Laws (LLM) can be completed in 12 months.
Part-time
Our part-time Master of Laws (LLM) can be completed in 24 months.
Program Outcome
Studying a Master of Laws (LLM) could give you an advantage in an increasingly competitive market, by developing your knowledge in a specialised area of law.
Curriculum
What will you learn from the Master of Laws (LLM)?
The Master of Laws is delivered by a range of international experts and guest lecturers, from leading academics, researchers, judges, officials and practitioners from various legal systems. In addition, each LLM specialism is led by professional lawyers with extensive knowledge and practical experience in that subject area.
Their experience gives you valuable insight into the legal system, helping you to not only apply theory to practice but also network and connect with those in practice.
LLM specialisms
LLM award options
You can choose to qualify with an LLM suited to your career objectives, with a wide range of elective modules available to develop your knowledge.
Our LLM degrees are highly flexible. Students are invited to select a core module to badge their degree with the relevant specialisation and it is within this field that they will write a dissertation (10,000 words) under expert supervision. The choice of the remaining three electives is entirely up to the candidate.
LLM in Financial Regulation and Compliance
While there are a few courses offered in the UK on financial regulation there are exceedingly few which combine this with the all-important dimension of compliance. The core module is taught by two highly respected financial services lawyers, one of whom has worked for most of his professional life in compliance. The course is supported by a number of other lecturers with highly specialised knowledge and experience from the industry.
LLM The Law Relating to Fraud and Financial Crime
This course is taught by one of the world's leading experts in economic crime and is supported by lawyers with specialised knowledge, including prosecutors and those with law enforcement and regulatory experience. Students may also be invited to attend the world-renowned Cambridge International Symposium on economic crime, which attracts hundreds of experts from all over the world.
LLM in Chinese Investment and Business Law
Given the significance of China in the world's economy and the potential impact of China's One Belt One Road strategy on an estimated 70% of the world's population, this specialism enables students to acquire expertise in the relevant areas of Chinese law and practice. The course is taught by experts who have had direct experience of working in and with China at all levels, including governmental. It is not necessary for students to have any knowledge of Chinese.
LLM in Transnational Criminal Justice
Transnational criminal justice addresses the laws, procedures and mechanisms which allow states to co-operate and assume jurisdiction in cross-border crime. The module is taught by lecturers with considerable academic standing and practical experience in the field. Part of the course involves the use of civil law in pursuing questioned wealth and asset recovery.
LLM in International Business Law
This module explores the legal environment within which international business transactions take place and disputes are resolved. It is taught by academic and practising lawyers with cross-border experience in this area of law.
LLM in Islamic Finance and Business Law
Islamic law is of considerable importance in the financial markets and is taught by lawyers with considerable knowledge of the area. It is not necessary for students to have any familiarity with Arabic.
LLM in Comparative Commercial Law
This specialism is ideally suited to students who do not come from a common law system. It explores a variety of legal systems, focusing on how they treat specific areas of the law of practical relevance to international business transactions.
LLM in Commercial Law
This module focuses on practical issues in English commercial law. It is best suited to students who have already studied contract and tort law from a commercial perspective in a common law context.
LLM modules, structure and assessment
To qualify with an LLM, learners are required to study the following:
Core module – the module bearing the name of their selected course (must be studied in Term 1 or 2)
10,000-word dissertation – must be written on the core module topic
Three elective modules – selected from the options below
The only exceptions to this are as follows:
LLM Chinese Investment and Business Law – two core modules (Chinese Business Law, Chinese Finance and Investment Law), 10,000-word dissertation, and two elective modules
LLM Islamic Finance and Business Law – two core modules (Islamic Business Law, Islamic Finance Law), a 10,000-word dissertation, and two elective modules
Please note: all modules run subject to demand and will only be offered where the size of the class is sufficient to foster an appropriate degree of interactive learning.
Modules
10,000-word dissertation 60 Core
Chinese Business Law 30 Core or Elective
Chinese Finance and Investment Law 30 Core or Elective
Commercial Law 30 Core or Elective
Comparative Commercial Law 30 Core or Elective
Financial Regulation and Compliance 30 Core or Elective
International Business Law 30 Core or Elective
Islamic Business Law 30 Core or Elective
Islamic Finance Law 30 Core or Elective
The Law relating to Fraud and Financial Crime 30 Core or Elective
Transnational Criminal Justice 30 Core or Elective
Advanced Islamic Finance and. Business Law 30 Elective
Business and International Tax Law 30 Elective
Business Organisations Law 30 Elective
Chinese Public Law and Human Rights 30 Elective
Comparative Corporate. Securities Law 30 Elective
Corporate Finance Law 30 Elective
Environmental Law and. Practice 30 Elective
International Corporate Law. and Practice 30 Elective
International Dispute
Resolution and Arbitration Law 30 Elective
The Law of Investigations and Practice 30 Elective
The UK and International Banking Law and Practice 30 Elective
Assessments
LLM modules are assessed through the following methods:
Memorandum of advice (30% of module mark)
Unseen examination (70% of module mark)
In addition, learners must complete one 10,000 word dissertation module.
From September 2022, all examinations will be open book and will take place digitally online. Hand-written scripts will no longer be accepted.
Please note: students wishing to study with us for May 2022 will undertake their first unseen examination in August 2022, which will be face-to-face and closed booked. Their second set of unseen examinations, which will take place in January 2023, will be open book and digital.
Admissions
Masters of Laws (LLM) entry requirements
The entry requirements to study the Master of Laws (LLM) at BPP University Law School are as follows:
Law degree (including criminology and criminal justice studies) (minimum 2.2); or
A degree with some legal/regulatory content and relevance to the programme (minimum 2.2); or
Non-law degree (minimum 2.2) and a pass in the GDL/PDGL or CPE; or
Non-law degree (minimum 2.2) and appropriate/relevant professional experience; or
Non-graduates with appropriate professional experience will also be considered
If you do not meet the entry requirements but have other qualifications or work experience, please contact us and we can review your options.
English language requirements
To study at BPP, it is important that you are able to communicate and engage in English effectively in an academic setting.
If English is not your first language, you will be required to provide proof of your ability – for reading, writing, listening and speaking in English.
If you meet the other required entry criteria for your course but do not have the necessary English language skills, you may qualify for a Pre-Sessional English course prior to starting your programme.