LLM in
LLM - Master of International Human Rights and Humanitarian Law
European University Viadrina in Frankfurt (ODER) - Faculty of Law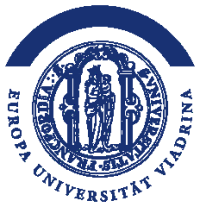 Introduction
Overview
This postgraduate program provides advanced study of the international protection of fundamental human rights. The curriculum integrates general human rights protection in times of peace and war with the special protection of basic rights in situations of armed conflict (under international humanitarian law). Such an approach is especially important as the boundary between war and peace becomes increasingly blurred. Such a blurring of the boundary is the result of many different circumstances including the rise of terrorism, the diversity in its cause and nature and wide scope of possible reactions to it; the often unclear boundary between situations of civil war, external aggression, guerrilla action and even domestic policing; the reliance on both official (Security Council-sanctioned) and unofficial (sometimes invited) peace-keeping forces in a broad range of conflict situations.
Confusion in drawing a clear line may even emerge from humanitarian military intervention in the name of the defense of human rights itself. Responses to various forms of civil unrest (often itself provoked by alleged breaches of human rights) or states of emergency (whether of political or natural origin) including, for example, the establishment of a state of martial law, or merely reliance upon domestic or even foreign military forces to assert control or provide assistance expands the range of situations which are difficult to categorise. Beyond this, national intelligence services may conduct operations (whether at home or abroad) with (quasi-)military character but which formally, not invoke the regulatory framework of the humanitarian law. Reliance on mercenary forces and other forms of military outsourcing in diverse contexts of belligerency expands this list even further.
All these examples show that a rigid and dogmatic attempt to identify situations where the international humanitarian law does or does not apply and thus how it interacts with the generally applicable regime of human rights protection is at least problematic and may even be counterproductive.
Curriculum
This program of study, therefore, embraces the full range of international law responses to human rights challenges and of the measures and systems for the protection of the individual in the most diverse political, social, economic, geographical and military situations.
The teaching faculty for the degree program consists of highly qualified human rights teachers and experts from many different countries and varied academic traditions.
Students of the Master of International Human Rights Law and International Humanitarian Law (LLM) program are selected on a competitive basis considering their grades in previous courses, their practical experience and their motivation for enrolling in the program.
The language of instruction is English. This advanced degree provides a suitable basis for a career in international human rights, whether in international organizations on the universal or regional level, national governmental institutions or non-governmental organizations (NGOs).
The Master's course contains a significant practical component aimed at providing a bridge between the academic study of human rights and later professional activity, thus allowing flexible and wide career choice. The international spread and experience of the teaching staff and their contacts to many institutions internationally provide a secure base for diverse human rights internship and career opportunities.
The program offers a combination of on-campus and distance learning education. Students are expected to take part lectures within 8 weeks (presence and on-campus exam time) in Frankfurt (Oder) in the first and the second semesters
Viadrina University Frankfurt (Oder) is located in near to Berlin.
Type of study
Full-time study to obtain LL.M degree is 1.5 year (3 Semesters) and part-time study is 3 years (6 semesters)
Full-time study to obtain Diploma degree is 1 year (2 Semesters) and part-time study is 2 years (4 semesters)
Full-time study to obtain Certificate degree is 6 months (1 Semester) and part-time study is 1 year (2 semesters)
Program Outcome
The program aims not only to provide a solid theoretical understanding of the issues, principles, structures, substantive law and institutions relevant to this topic but also to aid students in acquiring reliable practical skills in the application of their theoretical knowledge. Particular importance is placed on the development and promotion of the following:
comprehensive knowledge of the system of protection of the individual spanning both the international law of peace and the international law of armed conflict, including the philosophical, political and historical foundations of that system;
in-depth knowledge of legally binding international rights and guarantees and their protection and enforcement under various legal remedial regimes;
practical skills in applying international standards of protection in specific circumstances, in particular in international court proceedings and other institutional procedures, the investigation of facts, or conflict resolution;
skills and procedures in undertaking academic investigation and research including the preparation of reports;
intercultural communication and transfer of knowledge, particularly in relation to (but not limited to) the countries of central, eastern and south-eastern Europe.
Scholarships and Funding
Scholarships, stipends or other forms of financial assistance may be available from external sources. Applicants in financial need are therefore very strongly advised to make their own efforts and inquiries (especially with relevant public institutions, NGOs, foundations, and large private institutions in their own country). The Viadrina is willing to assist applicants to obtain financial support from external sources where it is able to do so, either by providing suggestions or through a letter of support confirming admission to the program.