Certificate in
Graduate Certificate in Paralegal
Fanshawe College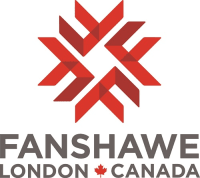 Introduction
Begin your career in law as a paralegal
The front lines of the legal profession require practical knowledge and an ability to work with many different types of people and situations. If you've considered a career in the legal field, the Paralegal program will give you the knowledge to make your dream a reality.
You'll start by learning how to communicate effectively, and you'll work your way through different areas of the law, with courses on legal research and writing, torts and contracts, criminal matters and motor vehicle offences. You'll also learn about tenant and landlord law, tribunal practices and employment law. Your courses will prepare you to apply to write the provincial licensing exams. You'll be able to practice in small claims court and administrative tribunals as well as provincial and summary conviction offences. You'll spend 120 hours of extensive field training to give you practical, hands-on experience in a legal environment.
You'll graduate prepared to apply for a provincial licensing exam and be able to practice as a paralegal in Ontario. You might choose to be self-employed and offer legal services directly to the public for a fee, without the supervision of a lawyer, or you might choose to work for a lawyer, or for a court system.
Fanshawe's Paralegal program has been accredited by the Law Society of Upper Canada and provides training in those areas in which a licensed paralegal may legally practice.
Curriculum
Courses
Level 1
Take all of the following Mandatory Courses:
LAWS-6016 Canadian Legal System-Introduction 3
LAWS-6017 Torts & Contracts 4
COMM-6020 Communication & Writing 3
COMP-6053 Legal Computer Applications 2
LAWS-6044 Legal Research & Writing 4
LAWS-6037 Administrative Law 3
Level 2
Take all of the following Mandatory Courses:
LAWS-6024 Small Claims Court 3
LAWS-6028 Criminal & Summary Conviction Procedure 3
LAWS-6029 Provincial & Motor Vehicle Offences 3
LAWS-6031 Tribunal Practice & Procedure 3
LAWS-6032 Residential Landlord & Tenant Law 3
LAWS-6018 Evidence & the Litigation Process 3
FLDP-6015 Paralegal Field Placement-Introduction 0
Level 3
Take all of the following Mandatory Courses:
LAWS-6027 Ethics & Professional Responsibility 3
LAWS-6030 Employment Law 3
LAWS-6019 Alternative Dispute Resolution 3
LAWS-6021 Practice Mgmt Operating a Small Business 3
LAWS-6025 Advocacy 3
LAWS-6026 Legal Accounting 2
FLDP-6008 Paralegal Field Placement 3.6
Program Residency
Students Must Complete a Minimum of 15 credits in this program at Fanshawe College to meet the Program Residency requirement and graduate from this program
Other Information
Licensing Requirements:
As of May 1, 2007, Paralegals are required to be licensed by the Law Society of Upper Canada (LSUC). Fanshawe College's Paralegal program has been accredited by the LSUC. To obtain a Paralegal license, an individual will need to graduate from an accredited program, pass a licensing examination and be of good character. Please refer to the LSUC's website at www.lsuc.on.ca for information about the requirements for Paralegal licensing.
Program Outcome
The graduate has reliably demonstrated the ability to:
Analyze and synthesize the fundamental elements of Canadian and Provincial governments, legal systems, and court structures, including principles and laws related to permitted areas of practice and rules for procedure and evidence in each court or tribunal.
Articulate and adhere to the general principles of law, legal ethics and business practices, specifically related to paralegal rules of practice.
Utilize the applicable structure, process, and jurisdictional authority of courts and administrative tribunals to successfully resolve disputes and appeals within the permitted scope of paralegal practice in the legal system.
Develop and assess strategies that adhere to established principles of ethics and codes of conduct, and enhancement of professional competence.
Select, evaluate, and compose effective advocacy techniques, including oral and written legal presentations, using accurate legal terminology.
Employ effective human relations, interpersonal, and intervention strategies in alternate dispute resolution to assist in resolving conflicts.
Select appropriate and use diverse legal research tools to research, interpret, analyze, synthesize, and update cases, legislation, and legal literature, and write persuasive, accurate, legal documentation and memoranda using appropriate legal citation.
Apply legal research findings, the legal problem-solving method, and ethical and practice guidelines to analyze case studies and client scenarios.
Develop an effective case management strategy for court, administrative tribunals, or other representation and execute it efficiently.
Analyze and evaluate the limitations on representation for paralegals and conduct all work within areas of permitted practice.
Utilize information technology resources and current industry computer software.
Manage a paralegal practice and operate a small business, including client service, communication, and accounting principles, in compliance with the Paralegal Rules of Conduct, the ethical and professional responsibilities of Paralegals, and the principles of effective business management.
Career Opportunities
Graduates should be prepared to apply for the provincial licensing exams and upon successful completion of the Licensing exam process and attainment of licensed paralegal status, will be eligible for employment as a Licensed Paralegal in Ontario in various legal environments and/or may act in a self-employed capacity and offer specified legal services directly to the public for a fee without the supervision of a lawyer.
English Language Requirements
Certify your English proficiency with the Duolingo English Test! The DET is a convenient, fast, and affordable online English test accepted by over 4,000 universities (like this one) around the world.