LLM in
Master in Space, Communication and Media Law (LL.M.)
University of Luxembourg, Faculty of Law, Economics and Finance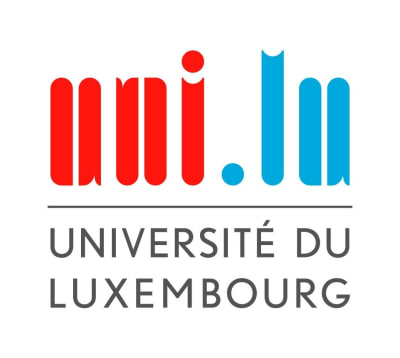 Key Information
---
Campus location
Luxembourg City, Luxembourg
Tuition fees
EUR 200 / per semester *
Application deadline
30 Apr 2024
Earliest start date
16 Sep 2024
* per semester
Introduction
About
The Master in Space, Communication and Media Law combines a range of courses on space law, international and European satellite communication law, media law, electronic communications, and e-commerce law, intellectual property law, as well as data protection law. It covers these areas on international, European and national level.
Over the course of the program, students acquire complete expertise in the regulatory aspects of space, communication, ICT and media law within an exciting and developing field.
The program equips students with essential theoretical, practical and analytical skills to excel in the fast-paced legal world of a continuously developing field. It provides ample opportunities for development in the public and private sector, as well as in academia.
International academic partnerships, cooperation with partners in the private and public sector and teaching by academics and practitioners, from within and outside of Luxembourg ensure a vibrant exchange, as well as relevant experience for students.
5 reasons to specialize in Space, Communication and Media Law at the University of Luxembourg:
Benefit from the research activities of the SES Chair in Space, Communication and Media Law at the Faculty of Law, Economics and Finance.
Luxembourg is home to many international ICT companies, such as global satellite operator SES, broadcaster RTL, as well as the European headquarters of Amazon, iTunes, PayPal, Skype, and others.
An optional internship allows students to gain practical experience during their studies. Top students are eligible for a placement of up to six months with SES. Similar arrangements are in place with other partners.
Opportunity to follow Court of Justice of the European Union's jurisprudence on telecommunication, media and ICT issues from a first-hand perspective and intensify research and presentation skills in classroom work and writing papers and a master thesis.
Gain technical insights through visits to telecommunications installations and regulatory agencies as part of the course.
Curriculum
Structure of studies
Students applying for the Master in Space, Communication and Media Law can enter directly into the second year of the Master program (M2) with the goal of obtaining an LL.M. degree. This requires the successful completion of four years of studies amounting to 240 ECTS, typically by having obtained a Master degree in law or equivalent studies including courses in European law. Students will be admitted upon a decision of an admissions committee.
Applicants who have successfully completed three years of studies amounting to 180 ECTS (typically a Bachelor in Law or equivalent studies) are eligible to apply for the common first year of LL.M. studies at the University of Luxembourg (M1). It offers a variety of courses in European and international law from which students may choose in order to prepare for the specific requirements of the second year (M2).
Career Opportunities
Career opportunities
Students will be prepared for employment opportunities in national regulatory agencies, ministries for telecommunication and media, private companies active in the media and telecommunication sector, law firms, international organizations dealing with space communication, and development and aid institutions. The LL.M. in Space, Communication and Media Law also provides a springboard for further academic studies at a Ph.D. level.