LLM in
LL.M. in Environmental & Energy Law
George Washington University, Law School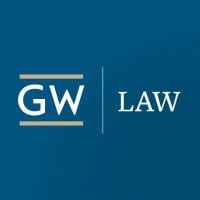 Introduction
Established at the beginning of the modern environmental law era, the George Washington University Law School's Environmental and Energy Law Program has been at the forefront of education in the field for almost 50 years. Over the past decade, the program has been expanded to increase our focus on energy law, adding new classes and creating the Sustainable Energy Initiative. Today, the program is expanding significantly to provide the next generation of environmental and energy lawyers with the tools they need to tackle the local, national, and international challenges facing the planet and its inhabitants, including climate change, fisheries depletion, air pollution, water scarcity, and developing new sources of energy.
GW Law is located in the heart of the nation's capital, where environmental and energy law policy is debated and made. The law school's location provides students with unique opportunities to learn environmental and energy law from nationally and internationally recognized experts in the field and to work as interns with some of the most influential government and nonprofit environmental organizations in the world.
Curriculum
Foundational courses survey the range of statutes, regulatory practices, and judicial decisions in the environment and energy field. Advanced courses and seminars provide in-depth coverage of several environmental statutes as well as a number of environment and energy practice areas.
Foundation Courses
Administrative Law (6400)
Environmental Law (6430)
Energy Law and Regulation (6438)
Natural Resources Law (6440)
Advanced Courses
Regulated Industries (6406)
Animal Law Seminar (6424)
Wildlife and Ecosystems Law (6431)
Air Pollution Control (6432)
Water Pollution Control (6434)
Trade and Sustainable Development (6435)
Coastal, Navigation, and Wetlands Resource Law (6437)
Energy Law Seminar (6441)**
Control of Solid and Hazardous Wastes (RCRA & CERCLA) (6442)
Oil and Gas Law (6443)
Regulation of Toxic Substances Risk (6444)
Environmental and Toxic Torts (6449)
Federal Facilities Environmental Law Issues (6450)
Environmental Issues in Business Transactions (6452)
International Environmental Law (6454)
International Climate Change Law (6455)
Environmental Negotiations (6458)
Atomic Energy Law (6459)
Environment and Energy Policy Practicum (6460)
Selected Topics in Environmental Law (6461)
Environmental Crimes (6464)
Environmental Crimes Project (6465)
Environmental Law Seminar (6466)**
Environmental Legislation Project (6467)
Graduate Environmental Placement (6468)
Environmental Lawyering (6469)
International Trade Law (6526)
Advanced International Trade Law (6527)
International Project Finance (6545)
Human Rights and Environmental Protection (6571)
Environmental Law Clinic (6627)