MLS in
M.S.L. in Government Procurement Law
George Washington University, Law School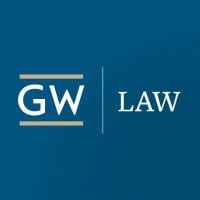 Introduction
Why Get a Government Procurement Law MSL at GW Law?
Reputation
The world's preeminent government contracts law program, educating successful government procurement professionals for more than 60 years, offering unparalleled opportunities to learn, conduct research and publish, broaden your professional network, and engage with practitioners, adjudicators, and policy-makers.
Location
Located in the heart of Washington, D.C., our proximity to the hub of government procurement law and policy provides our students with unparalleled opportunities to gain practical knowledge and experience while obtaining their degree.
Network
We have a vast alumni base comprised of leaders in the government procurement bar. The program also enjoys strong ties to policymakers, regulators, industry leaders, and scholars around the world. A GW Law degree provides our graduates with the knowledge, connections, and opportunities to become leaders in the acquisition community worldwide.
Curriculum & Faculty
Our expansive and diverse curriculum, taught by our world-renowned faculty, provides students with a richer understanding of how procurement systems operate, both in the United States and abroad, and exposes students to varying perspectives on emerging issues in the law.
Learn At Your Pace
To ensure maximum flexibility, the program can accommodate both full-time students interested in completing the degree in one year and part-time students who may wish to take one or two courses a semester or summer session, if relevant course work is offered. All enrolled students will take courses on the Foggy Bottom campus, alongside JD and LLM students, thereby benefitting from the experience of faculty, budding legal professionals, and seasoned practitioners.
For more information, please read our complete Program Guide for the M.S.L. in Government Procurement Law.
Admissions
MSL Admissions
GW Law's MSL helps meet the growing demand for non-lawyers to be familiar with the many ways that law influences industry. The MSL program is intended for professionals who are not interested in earning a law degree or practicing law but work in jobs where knowledge of the law is important. The knowledge gained can augment career preparation or professional advancement.
Entrance Requirements
MSL applicants must hold a baccalaureate degree or equivalent and have a minimum of three to five years of professional experience related to their area of concentration, as assessed by accomplished program directors and deans. Students whose undergraduate degree was earned from a non-U.S. school where English is not the language of instruction are required to meet the minimum language test requirement. Applicants must also have strong letters of recommendation from those who are in a position to comment in detail on the nature of their work and the benefit of the MSL to their career advancement.