LLB in
Bachelor of Laws
GCU - Glasgow School for Business and Society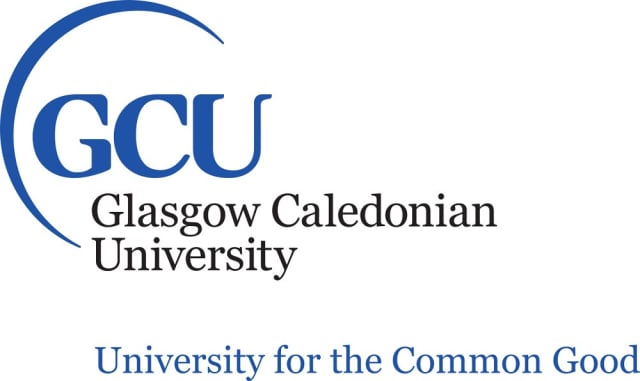 Introduction
Glasgow Caledonian University is a distinctive, inclusive and forward-looking university that is committed to its social mission to promote the common good. We have become an international centre of excellence in higher education, promoting employability and global citizenship in our graduates. We win awards for our support and commitment to the student experience, whilst delivering innovation through our world-class research in key areas of strength. We have a tradition of widening access to higher education for talented individuals regardless of their backgrounds, and we leverage our intellectual and social capital for the benefit of the communities we serve in Scotland and internationally.
Glasgow Caledonian University (GCU) is a vibrant, innovative and multi-award winning University for the Common Good.
We aim to contribute to society in a manner that embraces yet goes beyond the traditional role of a university. GCU's For the Common Good commitment is brought to life and delivered by students and staff across academic schools and departments.
Welcome to the Glasgow School for Business and Society
We thrive on ideas, support innovation and value the importance of social responsibility. Students come to us for our knowledge and experience to enhance their career and personal ambitions. Our external partners come to us to find the latest research-led thinking and to access the talent of our students.
Corporate responsibility and sustainability are fundamental concerns for every organisation. The Glasgow School for Business and Society seeks to address the complex challenges of the global economy while delivering social benefit to local and global communities.
Global citizenship, responsible leadership, entrepreneurship and social justice are core to our teaching, research and public engagement activities.
Our distinctive, research-led portfolio offers excellent and accessible higher education opportunities in Glasgow, London and New York. Our programmes are endorsed by professional and academic accreditations confirming that your qualification is among the best in the world.
Corporate responsibility and sustainability are now fundamental concerns for every organisation. As a University for the Common Good, we are playing a key role in the global transformation of business management education. We seek to address the complex challenges of the global economy in the 21st century while delivering social benefit to local and global communities.
We are particularly pleased that our success at embedding ethics, responsibility and sustainability across all aspects of life at Glasgow School for Business and Society has been acknowledged through our membership in ASHOKA U, United Nations Global Compact and PRME, as well as local initiatives such as WRAP and Business in the Community.
We have also become the first university in Scotland to join the prestigious EPAS global network. I welcome this recognition of our high-quality learning and teaching experience that equips our graduates with the skills and knowledge to succeed in the global market. The EPAS accreditation is indicative of a wider institutional commitment to use the very highest international benchmarks to evidence the quality of our provision. This provides robust reassurance to our staff, students, academic and business partners that we are a globally-networked university that is embedded within our local community.
We challenge our staff and students to be critical and independent learners, to become responsible leaders and to make positive contributions to business and society. We'd invite you to join us in our commitment to the Common Good.
Professional Affiliations
The Glasgow School for Business and Society has a strong track record of working partnerships with professional bodies which ensure our courses are relevant to the changing needs of the labour market.
Our professional affiliations not only keep our students up-to-date with the latest advances in business, but they help our graduates stand-out when looking for employment and in some cases confer a special status on graduation.
Examples of professional bodies with which GSBS is associated include:
AACSB
ABS (Association of Business Schools)
Business in the Community
CEEMAN
EFMD (European Foundation for Management Development)
ESRC (Economic and Social Research Council)
UN PRME Initiative (Principles of Responsible Management Education)
Gold Approved Learning Centre for ACCA
Approved Teaching Centre for the Chartered Institute of Personnel and Development (CIPD)
Centre of Excellence with the Chartered Institute for Securities and Investment (CISI)
We offer programmes and modules accredited by:
ACCA (Association of Chartered Certified Accountants)
Broadcast Journalism Training Council (BJTC)
Chartered Banker
Chartered Institute for Securities & Investment (CISI)
Chartered Institute of Logistics and Transport (CILT)
Chartered Institute of Marketing (CIM)
Chartered Institute of Personnel and Development (CIPD)
Chartered Institute of Purchasing and Supply (CIPS)
Chartered Insurance Institute (CII)
Chartered Management Institute (CMI)
CIMA (Chartered Institute of Management Accountants)
EPAS (European Foundation for Management Development Programme Accreditation Scheme)
ICAEW (The Institute of Chartered Accountants in England and Wales)
ICAS (Institute of Chartered Accountants of Scotland)
Institution Of Occupational Health (IOSH)
Institute of Operations Management (IOM)
Institute of Risk Management (IRM)
IOR (Institute of Operational Risk)
Law Society of Scotland
National Council for the Training of Journalists (NTCJ)
British Psychological Society
SHRM (The American Society for HRM)
The Institute of Hospitality (IHA)
The Institute of Travel and Tourism (ITT)
Tourism Society (TS)
Tourism Management Institute (TMI)
Our Departments
Law, Economics, Accountancy & Risk
Our Department brings together academics with interests and expertise in law, risk, economics, accountancy and finance. We pride ourselves on our close links with business organisations including not-for-profit organisations and professional bodies that accredited a number of our programmes.
Department of Business Management
Our Department is focused on the contemporary and innovative use of management approaches and techniques, resources and processes to enhance and develop organisations in the private and public sectors in a highly competitive global marketplace
Department of Social Sciences, Media and Journalism
Bringing together over fifty staff, the Department has both a strong research culture and a commitment to teaching excellence. Rated as internationally excellent and world-leading in several areas in the last Research Assessment Exercise.
Admissions
Entry Requirements
Year 1
SQA Higher
AABBB including English PLUS Nat 5 Maths at C
A Level
BBB including English/Law PLUS GCSE Maths at C/4
ILC Higher
H1, H1, H2, H3, H3, including English at H2 or above PLUS Maths at O1
IB Diploma
28 points must include Maths
BTEC
Level 3 Extended Diploma in a relevant subject at DDM PLUS A Level English/Law at B PLUS Maths at C/4
English Language
Applicants whose first language is not English will normally be required to hold IELTS of overall 7.0 with 6.5 in each element or equivalent.
Additional Information
Other academic and vocational qualifications
Each application to GCU is considered on an individual basis. If you do not have the typical academic entry qualifications, but can demonstrate relevant work experience and/or credits from recognized professional bodies, you may be eligible to enter this course via the University's Recognition of Prior Learning scheme.
International Pathways
If you do not meet the English language requirements, you may be eligible for the English for University Study programme.
Curriculum
What you will study
Year 1
Introduction to Legal Systems and Study, Criminal Law, and Evidence, Public Law, Scots Law: Human Rights, The State and Accountability, Obligations, Trusts, Succession and Family Law
Year 2
Commercial Law, Skills for Legal Employment, EU Law, Law for the Built and Natural Environment, Contemporary issues in risk management
Year 3
Jurisprudence and Social Theory, choice of Law options
Year 4
Honours Dissertation, choice of Law options
Career Opportunities
Your career
Previous GCU LLB graduates have secured employment as solicitors in a wide range of law firms, including the largest and best-known firms in Scotland such as Brodies LLP, CMS Cameron McKenna LLP, Maclay Murray & Spens LLP, Digby Brown LLP, and Thompsons. Others practice as solicitors in local government and in the Crown Office and Procurator Fiscal Service. Some GCU LLB graduates have gone on to practice as Scottish qualified solicitors elsewhere in Europe, working within private firms and within the public sector.
Job destinations also include management and compliance roles within the banking and insurance sectors including Clydesdale Bank and Morgan Stanley, investigatory and enforcement roles within regulatory bodies including the Financial Conduct Authority, Police Scotland and Trading Standards, and other roles within organizations as diverse as Empire HR Ltd and Citizens Advice Scotland.