LLB in
Bachelor of Laws
GCU - Glasgow School for Business and Society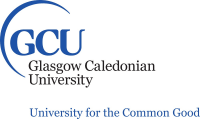 Introduction
Accredited by: Law Society of Scotland
If you would like to pursue a career as a professional solicitor the Bachelor of Laws LLB is the main route of entry to the profession. You will develop your legal knowledge and skills through the study of core areas of private, public, criminal and commercial law.
The main aim of the programme, which is accredited by the Law Society of Scotland, is to provide you with knowledge and understanding of the legal system and law of Scotland. You will benefit from small classes, excellent access to staff support and the opportunity to gain hands-on experience through our GCU Law Clinic whilst helping the local community.
Many graduates go on to take the Diploma in Professional Legal Practice (PEAT1), which is the next stage for those who wish to qualify as a solicitor.
A two-year fast-track LLB is available to those who already hold an Honours degree in another discipline.Entry requirements
All entry requirements listed here should be used as a guide and represent the minimum required to be considered for entry. Applicants who are made a conditional offer of a place may be asked to achieve more than is stated.
International student start dates
For new international students, orientation events start on 14 September 2018. This extra time is specifically designed to assist new international students in settling into the UK and GCU prior to the start of general student induction and teaching.
There will be a whole host of fun and informative activities taking place during this period, including campus and city tours, as well as welcome events where you can meet other international students.
Assessment methods
Our learning and teaching strategy aims to equip our students with the knowledge, skills, and attributes to operate as flexible, independent lifelong learners while developing and embedding innovative and relevant learning and teaching based on sound research and scholarship.
We use a wide variety of assessment techniques across the degree, some of which are specifically designed to enhance the skills our students will need for the workplace. For example, mock courtroom exercises are adopted across a number of modules as is drafting a variety of legal documentation. We also film our students undertaking mock client interviews.
Teaching methods
The different learning and teaching methods we use are designed to ensure that the programme is both vocationally relevant and academically challenging. A wide range of methods is used including mooting, which uses a dedicated room where students' performances can be filmed and analyzed.
We develop the digital literacy of our students; in the Skills for Legal Employment module, students are given the opportunity to engage in collaborative research supported by social bookmarking applications or to explore the use of Twitter to enhance their learning experience. Innovative modules such as Mooting and Mediation and Legal Skills also form part of the curriculum.
Our students have the opportunity to undertake credit-bearing work experience through our Professional Links module. They also have the chance to take part in the Student Law Society Mooting Competition, which takes place in our dedicated moot room. The final of this competition is held in an actual courtroom in Glasgow before a practicing judge.
We offer employability sessions within modules and as bespoke sessions in conjunction with the Student Law Society. Sessions include: Winning CVs and Applications for Law Students, Obtaining a Traineeship and Impress at Interview for Law Students.
Curriculum
What you will study
Year 1
Introduction to Legal Systems and Study, Criminal Law, and Evidence, Public Law, Scots Law: Human Rights, The State and Accountability, Obligations, Trusts, Succession and Family Law
Year 2
Commercial Law, Skills for Legal Employment, EU Law, Law for the Built and Natural Environment, Contemporary issues in risk management
Year 3
Jurisprudence and Social Theory, choice of Law options
Year 4
Honours Dissertation, choice of Law options
Scholarships and Funding
Scholarships
We provide high-quality education for a fair price; as the University for the Common Good, we are committed to offering accessible higher education for talented students by keeping our tuition fees low and providing a generous scholarship package of over £2.5 million per year.
If you have any questions or inquiries regarding scholarships available for 2018/19, please feel free to contact the student inquiries team.
Career Opportunities
Your career
Previous GCU LLB graduates have secured employment as solicitors in a wide range of law firms, including the largest and best-known firms in Scotland such as Brodies LLP, CMS Cameron McKenna LLP, Maclay Murray & Spens LLP, Digby Brown LLP, and Thompsons. Others practice as solicitors in local government and in the Crown Office and Procurator Fiscal Service. Some GCU LLB graduates have gone on to practice as Scottish qualified solicitors elsewhere in Europe, working within private firms and within the public sector.
Job destinations also include management and compliance roles within the banking and insurance sectors including Clydesdale Bank and Morgan Stanley, investigatory and enforcement roles within regulatory bodies including the Financial Conduct Authority, Police Scotland and Trading Standards, and other roles within organizations as diverse as Empire HR Ltd and Citizens Advice Scotland.