LLM in
Executive LL.M.
IE University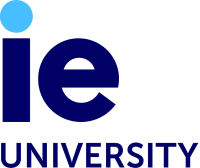 Introduction
This transformational program opens frontiers for ambitious lawyers who are eager to reinvent their skill sets and develop the business knowledge they need to evolve. Its multi-jurisdictional focus equips participants with a 360-degree strategic legal and business vision to empower them to break barriers and develop their careers on the global stage.
The Executive LL.M. Program is a joint degree offered by two of the world's leading law schools: IE Law School and Northwestern Pritzker School of Law. Uniting these two academic powerhouses ensures participants get the best of both worlds in a unique program that expertly integrates business administration content into a cross-border legal framework. On completion of the program, participants receive an LL.M./MSL from Northwestern Law and a Business Administration Certificate from IE Business School, establishing their profile as uniquely positioned to act on legal and business matters with challenging international dimensions.
The Context: Globalization demands cross-border expertise
Globalization has changed the contours of the law, creating new norms and global institutions. In response to the international nature of modern business law and to better serve multinational clients operating in different legal systems, many top law firms have also globalized their practice.
To be a leading global lawyer in this interconnected context requires a nuanced understanding of the laws and business principles that extend well beyond the jurisdiction where you are qualified. It also means adding value to your organization with a broader understanding of the business itself to help them overcome their most challenging obstacles.
The Executive LL.M. has been designed to address this new reality.
Exploring Anglo-American common law and its application in international practice—with a strong focus on corporate law—the Executive LL.M. provides the foundation and expertise for participants to build the skills tomorrow's lawyers need. Led by top academics and highly experienced legal practitioners, the distinct but interconnected modules build a high-level overview of today's and tomorrow's key legal and commercial principles. Throughout the program, you will adopt a comparative approach to tackle even the most complicated cross-border legal and commercial problems.
In this context, legal expertise is no longer enough. The program addresses the demands of our interconnected business world by empowering you to take a closer look at your clients' businesses, as well as the forces acting on them from outside. Participants will discover financial accounting, corporate finance, marketing, and strategy to complement their legal knowledge, ensuring they become better-rounded lawyers capable of adding value to any organization.
Are you ready to acquire a truly global vision and stand out in an evolving and interconnected economy?
Ideal Students
Who is this program for?
For individuals who
are ambitious and highly motivated to become well-rounded lawyers with a deep understanding of their client's business coupled with a global vision for international practice.
looking for…
a multidisciplinary program featuring in-depth multijurisdictional legal training coupled with top business skills and in-depth knowledge of US legal frameworks.
and become...
A leader in the evolving field of global business law

Head legal counsel

Head of Governance

Head of corporate strategy and research

Senior business development executive

Strategic development manager for global M&A
Class Profile
Students per class: 32
Average age: 35
Average years of work experience at a managerial level: 12
Percentage of international students: 100
Percentage of women: 44
Curriculum
Period 1
Offered by the Northwestern Pritzker School of Law
Contract Law
Business Associations
Introduction to Constitutional Law
Offered by IE
International Arbitration
Corporate Finance
Contract Drafting
Technology for Innovation
Period 2
Offered by the Northwestern Pritzker School of Law
Professional Responsibility / Ethics (Northwestern)
Offered by IE
Strategy
Financial Accounting
Period 3
Offered by the Northwestern Pritzker School of Law
Civil Procedure
International Taxation
Negotiations
Career Opportunities
This prestigious Executive LL.M. opens doors in the professional world that other LL.M. programs simply cannot. By joining two world-renowned institutions in Europe and the US, you will join an elite network of expert practitioners and professionals around the globe. What's more, the program's unique business focus reinvigorates your business skill set, broadening and boosting your career prospects, while the Business Administration Certificate empowers you to work in any organization around the world.
Scholarships and Funding
This university offers some form of financial aid to prospective students. Please always check the specific requirements and restrictions on scholarship availability.