LLM in
Master of Laws (LL.M.)
IE University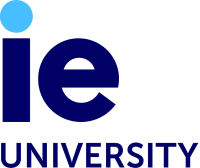 Introduction
IE Law School's Master of Laws (LL.M.) offers an intensive, high-level education with theoretical and practical elements, personal development opportunities, and a unique international community.
IE Law School's Master of Laws (LL.M.) is unmatched as a transformational journey, both professionally and personally. Grow your professional skills and profile while advancing your career in an immersive, international experience specifically designed to maximize your global potential.
In the IE Law School's Master of Laws (LL.M.), you'll deepen and broaden your knowledge of the law in a series of focused, highly practical modules, led by diverse, experienced academics and legal practitioners. You will gain a solid foundation surrounding corporate and business law while staying ahead of the trends due to our applied methodologies, experienced practitioners, and the comparative study of law with legal experts.
You will also gain an internationally recognized Postgraduate Diploma of Specialist (PgDip) in one of four major legal fields. Your choice of specialization is between International Business Law, International Dispute Resolution, Intellectual Property, Technology Law, and International Taxation.
Enjoy guest speakers, networking events, legal challenges, seminars, and participation in international moot court competitions—all complementary educational opportunities that form part of this innovative, cutting-edge Master of Laws (LL.M.).
Ideal Students
Who is this program for?
For individuals who
Have a law degree or professional legal background and are now ready to tackle the complex global challenges faced by corporations, law firms, consulting firms, and international institutions.
looking for…
Personal transformation and a new way of thinking about law. The Master of Laws (LL.M.) is designed to improve students' entire attitude towards the profession, as well as their lawyering skills. You're looking to find your own voice within the legal sector, focusing on what you want to specialize in and boosting your opportunities on your own legal path.
to become...
Lawyer in a full-service business law firm

Lawyer in a specialized boutique

In-house lawyer in a multinational corporation

Legal officer in an international organization

Dispute Resolution lawyer
Class Profile
Students per class: 30
Average age: 26
Average years of work experience at a managerial level: 3
Percentage of international students: 96
Percentage of women: 52
Curriculum
The Master of Laws (LL.M.) is designed to produce lawyers who not only have a holistic vision and global skill set, but also come equipped with one of the four certified specializations: International Business Law, International Dispute Resolution, Intellectual Property, and Technology Law or International Taxation.
The Master of Laws (LL.M.) Postgraduate Diplomas of Specialist (PgDip) provide an opportunity for junior practitioners to specialize in an area of choice. Taught by a mix of prestigious researchers and practicing lawyers, the PgDips offer a highly enriching learning journey that fuels professional development through real-world insights. What's more, through partnerships with top companies, law firms, and renowned institutions, each specialization area offers dynamic, hands-on learning experiences.
Upon completion of the program, you'll have acquired a wealth of knowledge surrounding the challenges, realities, and future of your chosen area. You'll graduate empowered to follow a career path that aligns with your own interests, with an internationally recognized certification to validate your expertise.
The Master of Laws (LL.M.) study plan has been designed to balance theoretical exploration with an enhanced practical application during the master's three distinct learning periods. Each period features common courses that all students take, which cover key topics that are essential to understand today's global context.
Each student will choose their specialization in one of four areas—International Dispute Resolution, International Business Law, Intellectual Property and Technology Law, and International Taxation—and will obtain a Postgraduate Diploma of Specialist. Depending on the student's chosen area, the final evaluation will take the form of a thesis or a hands-on project.
Career Opportunities
Our international and multidisciplinary faculty trains the next generation of global lawyers and legal professionals who are able to navigate our increasingly complex and interconnected world. Our experiential and comparative approach to international legal and business matters equips LL.M. students with both the theoretical and practical knowledge needed to thrive at the global intersection of law, technology, and the economy. Graduates from our Master in Laws (LL.M.) go on to succeed at some of the world's most prestigious and influential law firms, consultancies, and multinational organizations.
Scholarships and Funding
This university offers some form of financial aid to prospective students. Please always check the specific requirements and restrictions on scholarship availability.