LLM in
Master of Laws (LLM)
Indiana University Maurer School of Law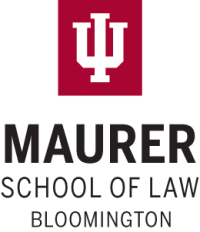 Introduction
Choose your interest, build your specialization
As an Indiana Law graduate student, in addition to earning a general LLM, you can choose from several specialized areas of study that suit your interests and career goals. Many students select from more than 80 courses in the six areas of specialization shown here, but the list is not exhaustive. Your academic advisor will help you select the courses that are right for you. Twelve credits are required to complete a specialization. Two courses — Introduction to American Law and Legal Discourse and Writing — are required for an LLM.
Business and commercial law
From accounting to white-collar crime, we have a wide variety of courses to prepare you for the global business environment
Information privacy and cybersecurity law
Indiana Law's faculty includes some of the world's leading experts in these areas, including a member of the Council on Foreign Relations
Information privacy and cybersecurity law
Indiana Law's faculty includes some of the world's leading experts in these areas, including a member of the Council on Foreign Relations
Intellectual property law
The Law School's top-25 IP program offers you a full range of courses in copyright, patent, and trademark law, including international IP law
International & comparative law; globalization
IU is one of the world's great global research institutions. The Law School alone offers more than 20 courses in this field.
LLM in American law
A broad range of courses that prepare you for the bar exam in the United States and provide an overview of American law
Earn your LLM while getting hands-on experience
Many international students want to gain some practical experience in the US legal system while they're earning their LLM degree. The Maurer School of Law's new LAW (learning and working) LLM program does just that.
The LAW program gives you hands-on, real-life experience while you're studying the law. Depending on your interests and qualifications (including visa status), you could earn law school credit by participating in unpaid experiential opportunities, such as:
A semester-long clinical course in one of the school's legal clinics, which help real clients with legal problems, from family law to business issues to intellectual property matters;
A research assistantship with a member of the Law School faculty, where you'll assist a professor with research on a variety of cutting-edge topics on the forefront of legal scholarship;
The opportunity to complete job shadowing and informational interviews with local attorneys, nonprofit organizations, or judges, which will help you develop your understanding of the legal practice and build your professional network.
The LAW program is among the first of its kind anywhere in the United States, and it's backed by the Maurer School of Law's LLM program, which brings more than a century of experience to the classroom.
Why choose Indiana Law?
As a highly qualified legal scholar, you have many options for graduate studies. Our superb faculty, community support, and great location make Indiana Law a wise choice.
The approach to the study of law is different from that of other countries. An Indiana Law LLM student explains how in this video.
Your key to global success
Globalization is affecting almost every area of law. An international graduate degree from Indiana Law is your key to success in this new and rapidly changing world. Here are some of the reasons why:
World-renowned faculty and programs
Our LLM program is more than 100 years old — one of the oldest in the US. Our tradition and experience combine with the expertise and global prestige of our facultymembers to bring you a first-rate educational experience — for thousands of dollars less than at other universities.
Flexibility, support, and opportunity
The Law School has a six-person staff dedicated to international graduate students and programs. Students also enjoy excellent support from the university office of International Services. These offices are at your service for assistance with visas, housing, and other ways to make your stay in Bloomington more comfortable. Indiana Law graduate students benefit from the support of a six-person Office of Graduate Legal Studies and International Programs. This office is the home away from home for international students while they are in law school.
Some of the many ways in which we help you are:
Teaching assistants to explain and clarify class assignments
International peer group advisors– JD student peers who help you settle into Bloomington and get acclimated to law school life
Specialized courses in legal discourse and writing, and an introductory course in American law for foreign lawyers
An optional intensive course in legal Englishoffered the summer before the fall semester
A professional development series that helps prepare you for the job market, both in the United States and in your home country
Assistance in finding internships while you're in the US
One-on-one academic advising and bar exam application and preparation
If you're an aspiring academic, special programming to help you prepare for the profession, including the doctoral colloquium, a course on scholarly legal writing, and course development and teaching workshops
Help with visa issues, integration into US culture, and other personal matters that may arise during your stay
You'll also have the benefit of Indiana University's global engagement. IU is one of the nation's leading public research universities, with a major commitment to a place on the world's stage. IU's new School of Global and International Studies brings together a distinguished community of scholars, students, staff, and alumni united by a common commitment to meet the global challenges of the 21st century with world-shaping ideas and world-altering graduates. Indiana University'sGlobal Gatewaysin China, Europe, India, and Mexico connect the IU community with resources that make international programs, projects, and other activities possible.
Beautiful Bloomington
You already know that law school can be difficult and often time-consuming. So why spend your graduate school year in a crowded urban area, juggling metro passes, dodging traffic, and paying high rent? In Bloomington, you'll find a more relaxed pace — a college town focused on students, but with the amenities, sophistication, and fun of a large city. Everything you need is within reach in Bloomington, so you can bike to campus and shopping or take advantage of free bus service, and focus on what's really important!
Admissions
Application priority dates
Fall
Priority Date: February 1
Deadline: April 1, then rolling admissions
Spring
Priority Date: September 1
Deadline: November 1, then rolling admissions
Though applications will be considered until the class is full, it is recommended that you apply no later than the listed deadline. All applications received by this listed priority date will be automatically be considered for scholarships. Applications received after the priority date will be considered for scholarships if funds are still available.
For each future fall semester, we begin accepting new applications to all graduate programs on October 1.
Start dates
To accommodate your busy schedule or specific needs, Indiana Law offers several start dates for our LLM programs:
Traditional Fall Start: The traditional fall term, our primary start date, begins in early to mid-August each year.
Spring Start: In addition to our traditional fall semester, Indiana Law offers a spring program that starts in January. Applications for spring start will be accepted July through November.
Summer Start: The summer start program is a specially designed seven-week summer Intensive Legal English program for LLM students that begins in June and is followed by our intensive Introduction to American Law course.
Intensive Introduction to American Law: By enrolling in our two-week intensive Introduction to American Law course (two credit hours), which starts in late July, you can complete one of your required law courses early. Arriving by the end of July also gives you time to familiarize yourself with the law school, the university, and the Bloomington community before beginning your full course schedule in August.
Admission requirements
Education: LLM applicants who received their undergraduate education outside the United States are generally required to have completed a degree in law or a strong undergraduate concentration in legal coursework.
English proficiency: An LLM candidate for whom English is not their first language must demonstrate fluency in English via a TOEFL score of 94 IBT, IELTS score of at least 7.0, or equivalent TOEFL, IELTS, or TOEIC scores in other formats. An English proficiency score that is slightly lower than our minimum requirement is not rejected outright, especially when other factors, such as educational background and work experience, are outstanding. We do not offer conditional admission in place of the above-mentioned test score requirements, but we do have a special LLM summer program for English and legal English improvement.
How to apply
Prospective LLM students should submit applications by using the LSAC Online Application. If you will apply only to Indiana University Maurer School of Law, you may also use our direct application to apply.
Applying via the Law School Admission Council (LSAC) website is intended to enable the fastest possible processing of your admission file. A majority of the top US law schools are using the LSAC system. If you would like to know more, review the full description of LSAC services.
If you do not yet have an LSAC LLM account: After reading all of the application details on this page, you should register for a new LSAC applicant account in order to start the application process.
If you have an existing LSAC LLM account: Simply log in to your current account in order to apply to the Indiana University-Bloomington Maurer School of Law.
Curriculum
Master of Laws (LLM)
The LL.M. program is designed for international students with a first degree in law. The program requires at least two semesters of full-time study in residence. In addition to the traditional LLM, degree options include an LLM with a Thesis, for students interested in academic legal writing, and a number of LLM Specializations, for students interested in a specific area of law.
Traditional LLM Degree
Graduate students are admitted for at least two semesters in residence, leading to the degree of Master of Laws (LLM). To qualify for the LLM degree, students must:
Complete at least 24 hours of course credit;
Complete one academic year in residence in the Law School;
Complete B504 Introduction to American Law for 2 credits and B530 Legal Discourse and Writing for 2 credits;
Carry no fewer than 8 hours of course credit per semester;
Maintain a cumulative grade point average of at least 3.0; and
Complete the degree requirements in no more than three consecutive semesters.
Applicants who will have received a J.D. degree from an American law school prior to matriculation in the LLM program at Indiana University may not earn an LLM degree without a thesis and may be subject to alternative requirements.
LLM with Thesis Degree
LLM students who want experience in academic legal writing and plan to continue on to an SJD or Ph.D. program may be interested in the LLM with a Thesis degree. LLM with Thesis students must complete the following requirements:
Complete at least 24 total hours of course credit;
Complete 6 hours of B706 Independent Research credits for the thesis;
Complete one academic year in residence in the Law School;
Complete B504 Introduction to American Law for 2 credits, B530 Legal Discourse and Writing for 2 credits, and B560 Academic Legal Writing for 1 credit;
Carry no fewer than 8 hours of course credit per semester, except in the last semester;
Maintain a cumulative grade point average of at least 3.0; and
Complete the degree requirements in no more than four consecutive semesters.
Other LLM Options
Summer Programs for Graduate Students
LLM applicants who need to improve their English and legal English skills prior to starting a graduate program may be admitted to our Summer Start Program, which begins in June each year.
LLM to JD credit transfer option
The Law School has a process that enables our LLM students to apply to transfer to the JD program. Students may nominate themselves to take part in the selection process, or faculty members may also nominate students with outstanding performance in their classes. Students who apply to the JD degree program may be able to count some LLM credits toward the JD degree, which will enable them to enter the JD program with advanced standing.
Spring Start LLM Admission
In addition to the traditional two-semester LLM program starting in the fall, students may elect to start the program in the spring semester (January). Spring start LLM students may complete their degrees in two semesters, or they can choose to complete the degree requirements at a slower pace, taking three semesters. The spring start LLM admission may be required for students taking classes in the Intensive English Program in the fall semester.
Scholarships and Funding
Scholarships: Indiana Law scholarship opportunities
The IU Maurer School of Law considers every applicant to our LLM and MCL programs for one of our Graduate Legal Studies scholarships, with preference given to those who meet our application priority date. Scholarship decisions are based on academic and professional merit and financial need, as well as a number of other factors, including geographic diversity and the relationship of the applicant to one of our partner institutions (see below).
Multiple scholarships may be awarded in combination, and total awards range from a few thousand dollars to 50 percent of tuition. Even without a scholarship, our overall costs are often less than you would pay elsewhere. We offer one of the best values in legal education in the United States.
Merit scholarships (LLM, MCL)
All admitted students are automatically considered for merit scholarships. Qualified students are selected on the basis of academic and professional merit. Merit considerations include the student's previous academic performance, English proficiency (if applicable), academic achievements and awards, as well as professional experience. Scholarship funds are limited, so it is advisable to apply as early as possible.
Need-based scholarships (LLM, MCL)
All admitted students are automatically considered for need-based aid, as demonstrated by their admission file. Need-based scholarships are awarded on the basis of demonstrated financial need as described in the student's personal statement, application, or other indicators during the application process. To be considered, your personal statement should indicate and demonstrate a need for financial assistance.
Diversity scholarships (LLM, MCL)
You are welcome here! Indiana Law makes every effort to broaden our incoming class and extend the reach of legal education by reaching out to and assisting underrepresented groups. Our diversity awards are for graduate law students who are a member of a diverse group, which can vary from year to year or evolve with time. Diversity awards are primarily defined by students of underrepresented origin or ethnicity, but may also be applied based on gender, sexual orientation or gender identity, physical disability, or other broadly defined diversity traits.
George P. Smith, II Fellowship (LLM, MCL)
George P. Smith, II, an internationally recognized scholar, lecturer, and professor emeritus of law, received his undergraduate and JD degrees from Indiana University. He also received an honorary doctorate in law from IU in 1998 and was inducted into the Law School's elite Academy of Law Alumni Fellows in 2007. In 2008, a fellowship in the LLM program was created in his honor. The fellowship is available to students pursuing a Master of Laws degree (LLM) at the Maurer School of Law, with a preference for a student who is a citizen from any of the 53 countries that make up the British Commonwealth. The number of recipients and amount of scholarship funds will be determined by the school's Scholarship Committee.
Partner institutions and organization scholarships (LLM, MCL, SJD)
We have established formal and informal partnerships with universities and higher education organizations around the world to assist graduate students in continuing their legal education at the Maurer School of Law. If you are a current or past student of one of our partner institutions or working with a partner organization such as Fulbright, IIE, EdUSA, FUNED, COLFUTURO, or others, you may be eligible for a scholarship of up to 50 percent of tuition. Because our list of partners is constantly expanding, please check with your university's law department, or the local education organization you are working with, to inquire about an existing partnership with the Law School. If one does not exist, encourage them to reach out to us to discuss the possibilities.
Third-party fellowships and scholarships
The following third-party funding sources may also provide options for Indiana Law graduate students:
American Association of University Women Educational Foundation
Australian Federation of Graduate Women Inc. (AFGW)
DAAD Scholarships for German Citizens
Foundation Center - Has a free tutorial for students seeking scholarships
Ford Foundation International Fellowships Program (IFP)
Fulbright Commission
Fulbright Grants for Israeli Students
Fulbright Grants for Students from Turkey
Fulbright Program for Students from the Middle East and North Africa
Fundação Estudar (Scholarships for Brazilian students)
Indiana University's GradGrants Center - Provides specific information about grants and scholarships available to graduate students at IU.
Institute for International Education (IIE) Web site
Inter-American Foundation - funds fellowships for students from Latin America and the Caribbean who have a specific interest in the issues of poverty and development
Graduate Women International
Japanese Association of University Women
Kosciuszko Foundation Fellowships & Grants for Polish Citizens
Open Society Institute
Organization of Istanbul Armenians Scholarship
P.E.O. International Peace Scholarship Fund for Women
Post Grad Solutions Study Bursaries
World Bank Scholarship Program
Domestic student financial assistance
To qualify for federal student aid, you must meet all of the following criteria:
Be a US citizen or eligible non-citizen of the United States (i.e. US permanent resident).
Be enrolled at least half-time in an eligible program as a degree-seeking student
Have repaid any financial aid for which you were not eligible.
Have made satisfactory arrangements to pay off any defaulted student loan.